Environment / Switzerland
"We enable key industries to reduce their environmental footprint"
From aerospace to automotive, power generation to fiber production, Oerlikon's technology is crucial for many key sectors.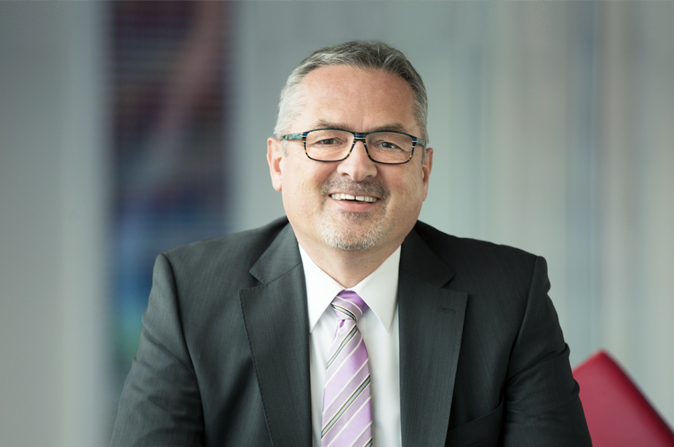 Roland Fischer, CEO of Oerlikon Group ©Oerlikon

With such a capacity to impact the global economy, the firm's targets for sustainability are potentially transformative. 
If you don't work in the aerospace, automotive, or fiber production sectors, you might not have heard of Oerlikon, but there is a good chance you are currently wearing clothes made with their technology. Heavily invested in the U.S. market, CEO Roland Fischer tells us how sustainability is a central element of their strategy.
What is Oerlikon's current standing as a global corporate citizen?
Sustainability has always been a key element of our business and strategy; it is not a new project that we just launched. Perhaps because of our Swiss nature, we never made a big deal out of it. Our solutions enable key industries like automotive, power generation, and aerospace to reduce their environmental footprint.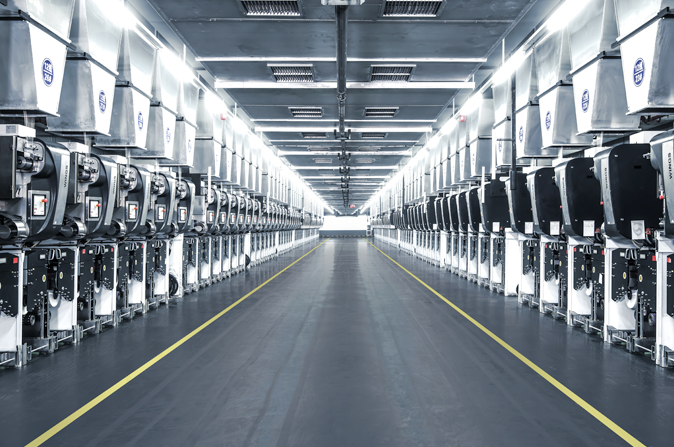 Oerlikon Manmade Fibers WINGS technology provides optimized production processes, low waste rates and an around 30 percent reduction of CO2 emissions ©Oerlikon
For example, in the aerospace industry, we create abradable coating systems which allow engines to optimize their compressors and fuel consumption. The aerospace industry reduced CO2 emissions by 25 million tons in 2019 by using our solutions, which is more than half of Switzerland's annual emissions. To put things into perspective, in 2019 Oerlikon's total operations produced only 158,000 tons of CO2 emissions. We decided that now is the time to take inventory of everything we do in terms of sustainability and to publish it as a report. Additionally, we are making a commitment to achieve specific targets by 2030. These include the use of 100 percent renewable energy, and directing 100 percent of our R&D activities to projects that have a positive sustainability impact.
"The aerospace industry reduced CO2 emissions by 25 million tons in 2019 by using our solutions, which is more than half of Switzerland's annual emissions." Roland Fischer, CEO of Oerlikon Group
What is the importance of the U.S. market for the future of Oerlikon? 
There is no question that the United States is the biggest and most important growth market for us. Our major investments in recent years were in the U.S. We built a $55 million state-of-the-art R&D production facility in Huntersville, North Carolina, and another manufacturing facility in Plymouth, Michigan, worth another $50 million, and we recently announced the opening of another coating center in the U.S. To date, we have 32 sites and a total of 1,200 employees in the U.S. 
From a mid-term perspective, I believe in the U.S. and its economy because it is a dynamic and huge domestic market and has a strong affinity for new solutions. The U.S. is not as conservative as Central Europe when it comes to digitalization and openness to applying new solutions/technologies. COVID might even be a push for Europe to move in this direction, but the United States is the place to be.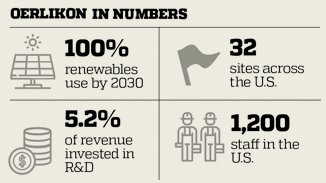 We very much appreciate that the U.S. has rejoined the Paris Climate Accords and World Health Organization under the Biden-Harris Administration, and emphasized engagement with the EU, UK, and other European partners like Switzerland. These actions are consistent with Oerlikon's global priorities, embracing sustainability, corporate responsibility and essential international relationships.
How does Oerlikon impact the lives of the average American? 
You cannot buy our products on the street or at airports. We are a supplier and provider of technological solutions. Oerlikon's coatings dramatically change the function of a product—be it a tool, a drill, or a bearing in a gearbox. End-consumers might not be aware of what we do, but Oerlikon and its sub-brands are very well-known in the aerospace, automotive, and fiber producing industries.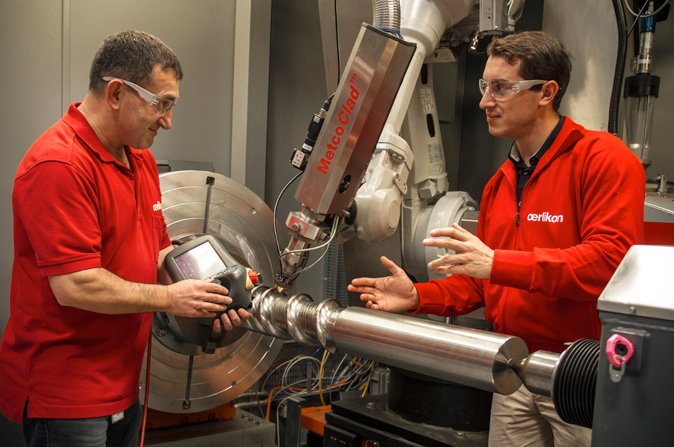 Skilled staff work with Oerlikon's Metco Laser Cladding ©Oerlikon
What role could additive manufacturing play in the 4th Industrial Revolution?
We are strong believers in this technology and have made substantial investments, including our production sites in the U.S. In the aerospace industry, challenges such as the Boeing 737 MAX crisis, have slowed the introduction of new technologies. Additive manufacturing technologies have a very promising future, but it will take time. There are other applications for additive manufacturing technologies in oil and gas, subsea, space activity, or rockets, where weight considerations are essential. It will make up a large share of future production technologies.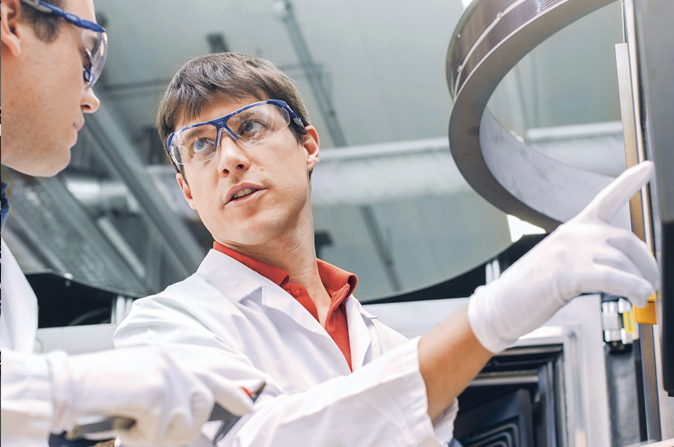 Oerlikon employees ©Oerlikon
How is Oerlikon's expertise being applied to antiviral technology in the pandemic era? 
Currently the U.S. and the world at large are focused on winning the battle against COVID-19. Under the international research program RELIANT, Oerlikon is developing and producing durable antiviral and antibacterial surface solutions for aviation and other industries to allow the safe return of air passengers. Using our many years of expertise in the development of modern materials, we aim to reduce the risk of infection in the passenger cabin from plastic surfaces where frequent contact with plastic components such as armrests can raise the risk of infection. With these materials, we can also reduce aircraft weight to improve fuel efficiency and reduce carbon emissions.