Construction / Switzerland
Construction leader Holcim set to change the way we build
With the most ambitious 2030 emissions reduction target in the industry, Holcim has put sustainability front and center.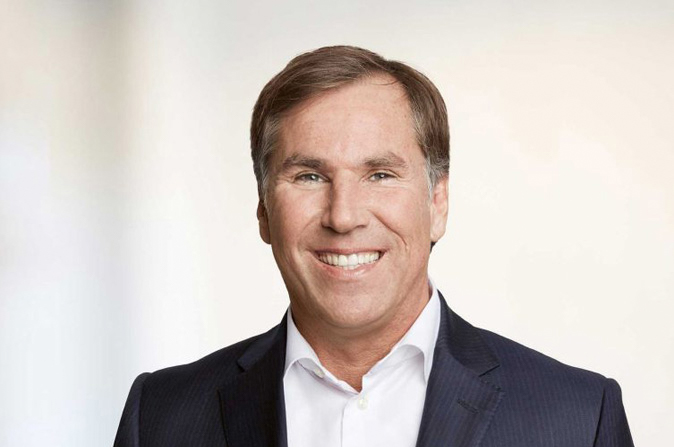 Jan Jenisch, CEO of Holcim
Could any other company boast of having reused almost 50 million tons of waste in a single year? Jan Jenisch, CEO of Holcim, told us how the company—with over $25 billion in net sales and 70,000 employees—is leveraging its sheer scale to transform global construction into a genuinely sustainable business.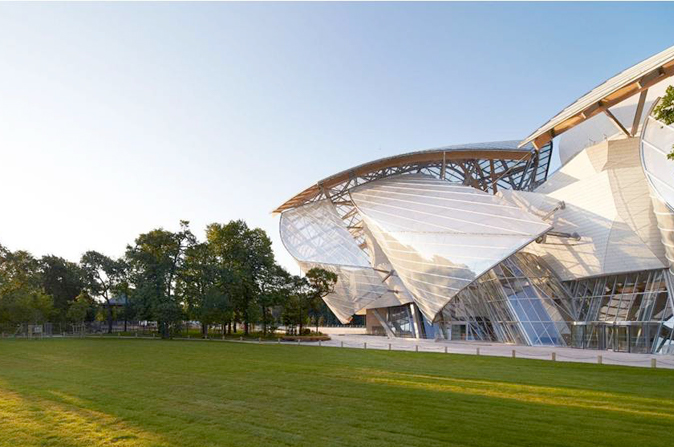 Fondation Louis Vuitton, Designed by Gehry Partners ©Hufton and Crow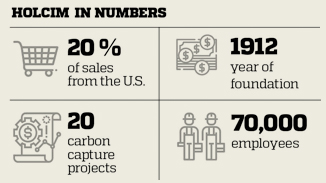 With talk of trillions of dollars in U.S. infrastructure investment this year, how will demand for your products change?
The U.S. is our single most important market—$6 billion, or 20 percent of sales—especially since our acquisition of Firestone Building Products in January 2021. Another 10 percent of sales are in neighboring Canada. President Biden's Build Back Better Plan combines economic assistance with sustainability. In order to tackle the latter, they aim to improve energy efficiency, insulation, building standards, and to lower the CO2 footprint in construction, all of which we are perfectly positioned to support, particularly through our Firestone roof insulation product range. The new functionalities offered within the flat roofing segment include insulation, solar, and green roofs. We see our share in a growing U.S. market at above 20 percent, a conservative estimate. The U.S. is our priority for new factories and new product lines, but we also intend to expand to Europe and Latin America with our roof products.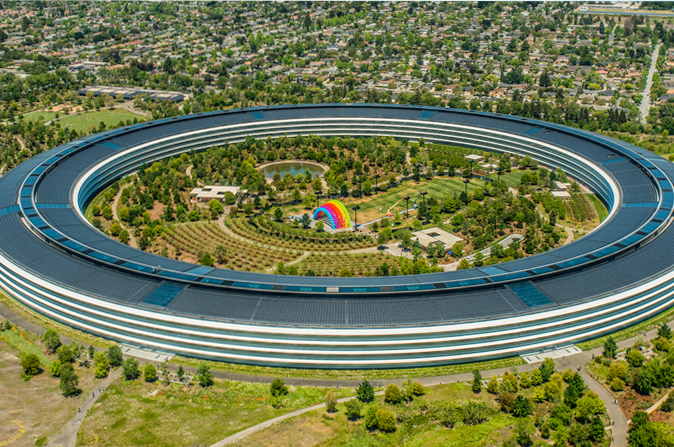 Apple's headquarters in Cupertino, California, uses Firestone solar roofing
How would you assess your clients' interest in sustainable products? 
There is huge interest. This year saw the global launch of our ECOPact concrete—a product produced with considerably reduced CO2 emissions. Even our own sales teams were surprised at the level of demand, and interest is growing with increased awareness among buyers. This is not only a trend in markets with associated CO2 costs, like Europe, but also in the U.S. ECOPact is fully scalable. We can also add up to one-fifth of recycled demolition waste from old concrete or bricks from existing structures, recycle them in our plant, and add them back into the product. This was first done in Switzerland, since building norms in the country are demanding. This is not yet the case in other markets, where recycled content is usually less than one-fifth, but it's a great start.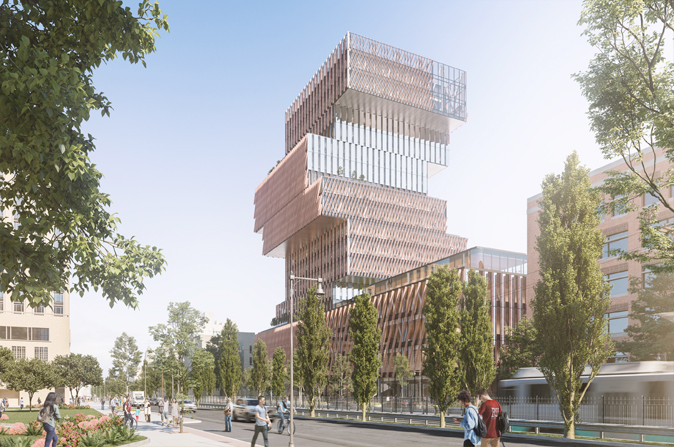 Boston University, Center for Computing & Data Sciences by KPMB Architects. Built with ECOPact, Holcim's green concrete. ©KPMB Architects
Can you elaborate on Holcim's best-in-class approach to sustainability?
Sustainability is a challenge for the entire industry. It should not be seen as a race to beat others. We want to be the leader because someone must take the lead. With our pledge for "net zero", we are fully aligned with the Science Based Targets initiative (SBTi). We have merged our sustainability and innovation departments under Magali Anderson, our Chief Sustainability and Innovation Officer and one of the ten people on the executive committee. We have 20 projects exploring carbon capture technology, including an ambitious one in the U.S. which has support from government agencies there.
Is the topic of sustainability important to Holcim's investors? 
This has changed over the last two years, and sustainability-related criteria are a key consideration for most investors now. The major rating agencies also take into account the success of companies' sustainability efforts.
"In the future we will have a different Holcim, with a stronger division of products, and a vastly reduced CO2 footprint." Jan Jenisch, CEO of Holcim
What is Holcim's brand recognition in the U.S. beyond the investor community and your industrial partners?
It is changing because of the growing importance of sustainability. In the past, we were mostly B2B partners for local contractors and construction companies. Through our sustainability-centric products, we are bypassing the contractor and directly specifying the product with homeowners, civil engineers, and architects. For example, George Washington University decided that ECOPact was the best concrete to build a new residential unit in line with platinum-status LEED (Leadership in Energy and Environmental Design) specifications. This all means we must put greater effort into our branding and relationships. Firestone has been doing that for a long time because roofing is an essential element of any building, and it not only has an acquisition cost but also requires maintenance.
Where do you want to take Holcim? 
The merger from 2015 is complete, we closed the legacy offices, focused on local markets, cleared $7 billion worth of debt, and took a leadership position to make the company operational again. It would not have been possible to take over a company like Firestone Building Products three years ago because of our balance sheet. But now it's done, and recently Standard & Poor's issued a positive outlook on our credit rating. We have done a really great job putting the company on a solid footing. Today we are a different company, and our journey for the years ahead is about transforming to become the leader in innovative and sustainable building solutions. In the future we will have a different Holcim, with a stronger division of solutions and products, and a vastly reduced CO2 footprint.