Safe yet innovative
Founded in 1863, the Baloise Group is a byword for safety, as one of Europe's leading insurers.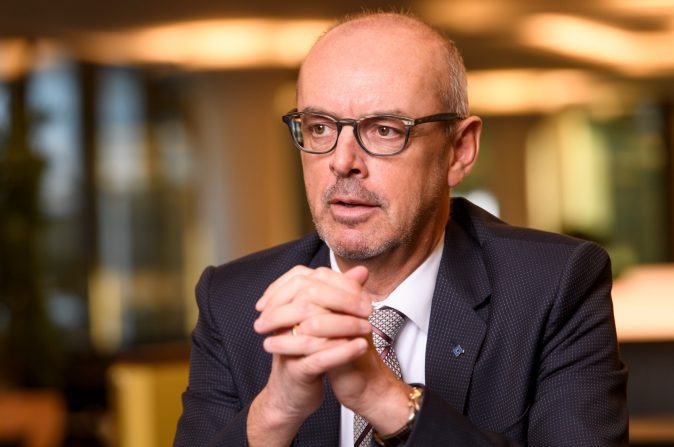 Gert de Winter, CEO of Baloise Holding AG
Today, CEO Gert De Winter explains, innovation is central to its operation, as it goes beyond insurance to offer new services for a digital age.
What conclusions did Baloise draw from the 'COVID year' 2020?
It has shown what insurance is all about: shielding families and companies from risks. Pandemic risk was not supposed to be covered, as it requires public-private solutions, but we stood up for our clients. Thanks to our sustainable and successful business model, we delivered a rock-solid 2020 result despite the impact from COVID-19 claims.
Our 'Simply Safe' strategy is based on the belief that motivated employees mean satisfied clients, bringing growth and success. Employees, customers, and success – these are our three strategic goals until the end of this year, and for the next phase of Simply Safe, for 2022-2025.
We aim to be in the top 10 percent best employers in Europe's financial services industry in 2021, and the top five percent overall in Europe by 2025. By then we also aim to have 1.5 million new clients, up 30 percent, and generate CHF 2 billion in cash for our shareholders.
What is the role of innovation in driving Baloise's growth?
We are one of the most innovative players in the European financial industry and want to go beyond insurance. Our mobility and home ecosystems include a portfolio of companies, investments, own developments, and partnerships. The challenge is to make them work as one, generating value for clients. Our core business is used to scale startups that innovate and generate opportunities for cross- and upselling, meaning more customer contact.
How do you find the right start-ups to invest in?
We screen about 1,500 start-ups a year and invest along with Anthemis around the globe, especially in the U.S., Europe, and Israel. Most in our portfolio are in the U.S. When we started five or six years ago, we had to reach out to startups because Baloise was seen as another gray insurance company. Now we have a reputation as a good partner, and a lot of startups approach us.
Baloise focuses on mobility, because it can be scaled across countries. It represents one third of our P&C business, so we need to build the next lifecycle of our insurance and services. Of the three 'zeros' – emissions (CO2), accidents (self-driving cars), and ownership (car-sharing) – I see zero ownership as having the biggest impact.
How do investors view innovation and sustainability, against pure financial metrics?
There is a clear shift from five years ago, when we did road shows in the US and Europe. For us, sustainability goes beyond the environment and concerns six stakeholders: our clients, employees, investors, broader society, the environment, and our partners. As for innovation, it is seen as crucial towards building the next cycle of the core business and for translating that into more value for the customers, the company, the shareholders, and other stakeholders.
How does Baloise promote a company culture with the shift to remote working?
The Baloise culture focuses on employees, customers, collaboration, entrepreneurship, ownership, and taking responsibility. Many factors contribute but there are two main vectors of change: our Baloise Code and our "sparks". The Baloise code is about what we do and what we don't do: seven simple rules such as 'come to work with a smile' and 'speak up'. To spread the Code, we nurture our 'sparks' – well-connected people to whom others turn when they need advice. In every company five to 10 percent are sparks; Baloise has identified 300-400. When they live our Code, others follow.
We also encourage employees to invest 10 percent of their working hours in learning and have a 'Shadow for a Day' programme to promote learning from colleagues in other areas.
How do you see Baloise becoming more than 'just' an insurance company?
There are three pillars. Life and non-life, our core business, will become even stronger. The second pillar is banking and third-party asset management, where we see an additional CHF 10 billion under management by 2025. The third represents innovation, focusing on developing the mobility and home ecosystems.