Digitalization / Singapore
Singapore, ahead of the curve
Long established as a global center for finance and trading, Asia's smart nation hits a new inflection point through digital transformation.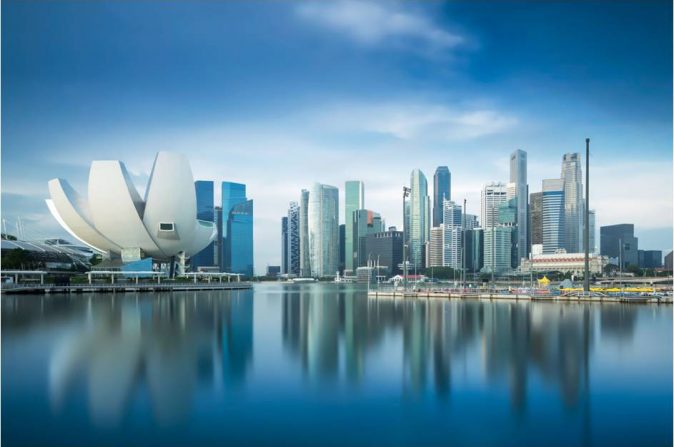 In Singapore, businesses get instant access to one of the most technologically advanced IT infrastructures in the world.
There has been a wave of start-ups that hope to emulate the success of Singapore-based global tech platforms, such as Sea, a global internet consumer company with a market capitalization of more than US$200 billion, and Grab Holdings, an all-in-one online platform with a market value of nearly US$40 billion. 
"We can create possibilities for ourselves beyond what we imagined possible." Prime Minister Lee Hsien Loong
In the first six months of 2021, start-ups raised a total of US$3.93 billion, up 1.5 times from US$2.52 billion in the same period in 2020, according to Enterprise Singapore, a government agency that supports entrepreneurs.
Offering many advantages beyond its central location and easy access to other Asian markets and English-speaking economies, government efforts to lure foreign capital, including tax breaks,  have made the island state a haven for tech start-ups.
The country itself was, in a sense, a start-up after gaining independence in 1965, and going on to become a unicorn in the world economy. Singapore has learned valuable lessons from that journey, making the right moves which helped the city-state climb to the top of a number of competitive global rankings. 
Success was achieved by adopting an outward looking export economy, and successfully identifying trends and opportunities in different sectors to its benefit. From heavy industry in the 1970s and petrochemicals in the 1980s, followed by a pivot to electronics a decade later and biotech, life sciences and pharma at the turn of the millennium. 
This constant transformation is not only a key component of Singapore's economic success, but its very survival. Keen to embrace the next growth phase, Singapore has put in place plans to ensure it stays vibrant and benefits from those new trends.
World beating tech hub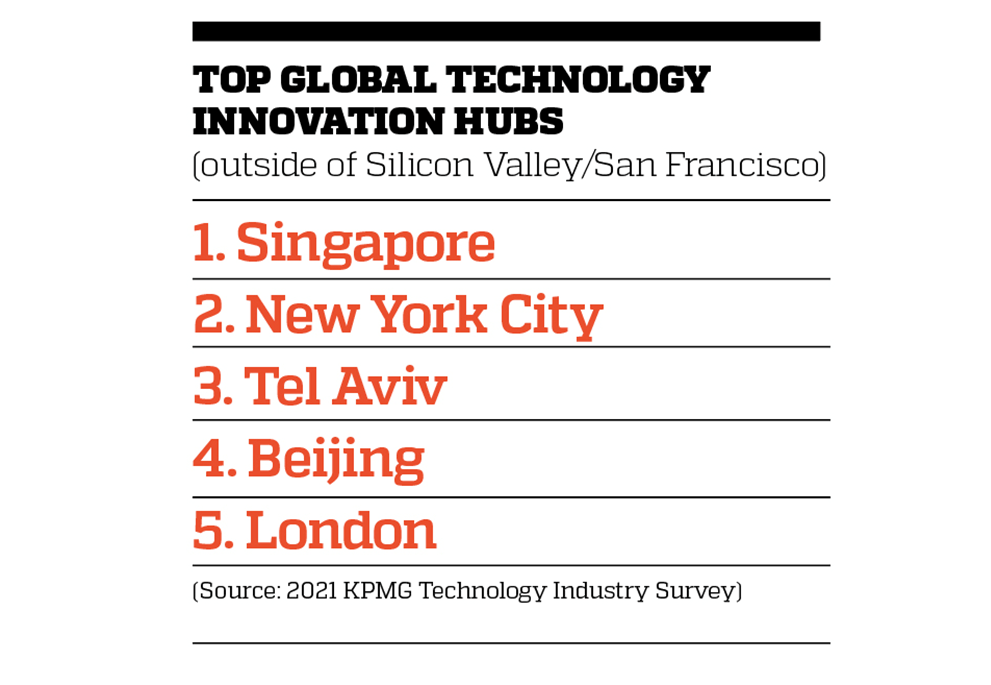 For two consecutive years, the small country has topped the KPMG global rankings of tech hubs outside of Silicon Valley, beating contenders such as New York, Tel Aviv, Beijing and London. The relevant criteria were an urban locale, skilled talent and modern infrastructure such as high-speed bandwidth.
Singapore also ranks within the top ten for innovation, economic complexity and broadband internet speed globally. Digitalization, clean energy, supply chain and the circular economy are among the sectors where Singapore is looking to define its next decade of prosperity.
Minister for Manpower Tan See Leng explains that "We work to keep ourselves very much plugged in internationally into understanding where the world is headed, where global economies – the large economies – are headed, and we transform along with those pivots."
Government as a business and labor partner
It's worth pointing out that Singapore's continued success has been underpinned by what is referred to as tripartism, where the government works as a broker between businesses and employers. And given the lack of natural resources in the country, human resources are critical.
This approach has allowed Singapore to look forward in the face of crisis and even capitalize on it, as during the COVID-19 pandemic. Adding to that a long history of fiscal prudence, the long-term stability allowed the government to mount a strong fiscal response during the pandemic to the tune of roughly US$74 billion.
"The ability to be nimble and fast allows us to quickly leverage on new trends and seize new opportunities." Lawrence Wong, Minister for Finance
"This ability to be nimble and fast also applies to our economic strategy. This is how we can quickly leverage on new trends and seize new opportunities," Finance Minister Lawrence Wong points out.

Wong reels off an impressive list of initiatives including digital infrastructure and new growth areas like fintech, agritech, as well as many other new possibilities in the green economy. The Monetary Authority of Singapore issued the first digital bank license to non-financial players last year, which is "a milestone in our efforts to digitally transform the industry," according to Wong.  
Wong also discusses future initiatives within the framework of tripartism, with the government setting aside nearly US$18 billion over the next three years to help companies build new capabilities and helping workers to acquire new skills at the same time.

"We will focus on, for example, shifting our manufacturing sector towards advanced manufacturing, where we tap on data and the latest computing power to re-design products and services. We will also continue to invest in adult education and lifelong learning, to equip our workers with the relevant skills to stay competitive in a rapidly changing environment," Wong points out.
"We believe that, at some point, the pandemic will recede, but the reputation built by being stress tested by a crisis is a source of competitive advantage," says Minister for Foreign Affairs Vivian Balakrishnan.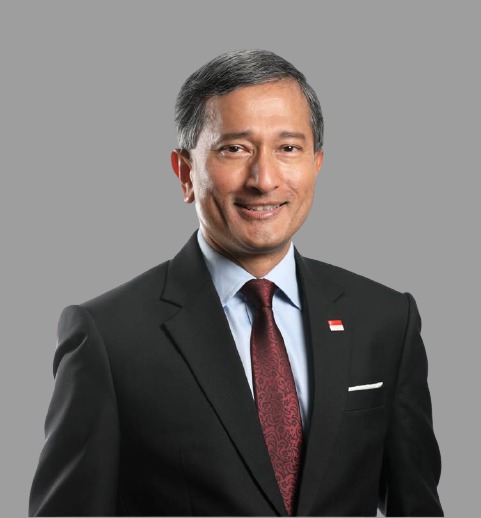 Vivian Balakrishnan, Minister for Foreign Affairs © Ministry for Foreign Affairs
"The reputation built by being stress tested by a crisis is a source of competitive advantage." Vivian Balakrishnan, Minister for Foreign Affairs
Like his colleagues, Balakrishnan is keenly aware of history and believes in looking forward. With that in mind, he sees great scope for digital and green economy agreements, also within the framework of the Trans-Pacific Partnership, even if the U.S. is not part of it. "Even if, for political reasons, you cannot deal with the industrial age economy, let us look forward," he points out. 
Moving past an industrial to a green economy is another area where Singapore also sees a great deal of opportunity. Through the Singapore Green Plan 2030, the aim is to not only make the country greener but also to develop the economy at home and abroad.

One opportunity lies in the financing of green projects through direct financing via Singapore or the issuance of green bonds. With Singapore already established as a financial center, "it is quite a natural step to green financing," says Minister for Trade and Industry Gan Kim Yong. He points out that Singapore is "keen to develop low-carbon technologies," which, as part of the "Four Switches" plan, includes hydrogen solutions and carbon capture, utilization and storage.
Singapore is a nation "where we can create possibilities for ourselves beyond what we imagined possible," says Prime Minister Lee Hsien Loong.

Looking at the history of Singapore, Lee's comments apply to both past success and future ambitions.