Being stress tested by a crisis is a source of competitive advantage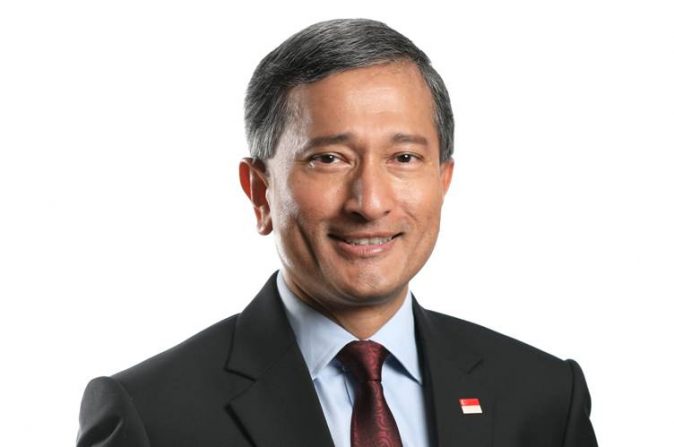 Vivian Balakrishnan, Minister of Foreign Affairs
Reflecting on Singapore's position as a global powerhouse of logistics and innovation, Minister of Foreign Affairs Vivian Balakrishnan tells us how the island is using the COVID-19 pandemic to restructure its economy and prepare for the future.
What gives Singapore the edge compared to other high growth economies?
Singapore has geographically been a node for the flow of people, ideas, and goods for many centuries. As the southernmost tip of the Eurasian continent, geography has been a huge advantage to us because, in a sense, that is unchangeable. However, geography is not a sufficient explanation for fortunes waxing and waning in our region. We are acutely aware that we are affected by events and trends that emanate far from our shores. One way of looking at modern Singapore is that it is an act of desperate imagination in the face of existential vulnerability. It is not that we are the most brilliant geniuses or necessarily the most innovative, but we had to because of these existential vulnerabilities. If you can understand that mindset, then you understand many of the things that we have done or will continue to do.
How would you assess the cooperation within the ASEAN?
The primary purpose of all these groupings, including the EU, is to secure a peace within the bloc so that individual members will have more to gain by keeping the peace, because we are interconnected and inter-invested with each other, rather than to let bilateral issues fester and become sources of conflict. The whole superstructure of economic issues is bringing trade barriers down, trying to promote ASEAN as a single investment zone, as a single destination, attracting more investments in infrastructure and the role of multinationals.
The key point for ASEAN is securing the peace – understanding where the dangers are to geopolitical currents and trying not to repeat history – and then doubling down on economic integration, trade, and investments. The most recent example of that is the RCEP, the Regional Comprehensive Economic Partnership. The heart of it is ASEAN, the ten countries of ASEAN, and then to be able to include China, Republic of Korea, Japan, Australia, and New Zealand.
How do you evaluate the bilateral relationship between Singapore and the United States?
Historically, we have had a great relationship with the U.S. since Singapore's independence. Our industrialization and our need to attract multinationals came at the same time that American multinationals were expanding their areas of operation on a global scale.
If you look at the figures today, the cumulative stock of American foreign direct investment in Singapore stands around US$315 billion. To put that figure in context, American stock of FDI in Singapore exceeds the total of American FDI in India, China, and Republic of Korea combined. We also have an excellent trade relationship. We signed the U.S.-Singapore FTA way back in 2003; in our view that remains a gold standard FTA, ahead of its time.
Singapore has always believed that continued American presence and engagement in Southeast Asia, in particular in trade and investment, gives the U.S. strategic interests to protect. The U.S. provides an overall net constructive benefit to all of us in Southeast Asia.
As the world emerges into this new normal, what are the lessons taken forward from navigating this pandemic?
Even though we had to take border precautions, Singapore honored the sanctity of contracts and we never completely closed our ports and airports, which continued to function as vital transit centers, keeping supply chains open and making that extra effort. We believe that at some point the pandemic will recede, but the reputation built by being stress tested by a crisis is a source of competitive advantage.
Furthermore, this has been a time when governments all over the world have had to open the fiscal tap and even the monetary tap. In our case, we had the additional relief measures and stimulus that we put into our economy. If you add the successive budget statements, it is an additional impetus was committed of almost a hundred billion Singapore dollars. We are almost doubling committed government expenditure, but the unique point is that we were able to do that without borrowing a single cent since, for 55 years, we have been busy squirreling away reserves based on savings and investing it. This is a rainy day and we ought to be grateful that we have got this ballast accumulated because of the values, political economy, and the consensus that our people have had.
The third dimension is the digital front. In a sense, all the technology which we needed to conduct virtual press conferences, virtual meetings, bilateral or regional, had already been invented before COVID-19. But I think that the pandemic turbocharged this transition and here again, it has paid off for us. We have two fibers going to every single home and office in Singapore. We have some of the most cost effective and reliable broadband access in any city state. We have a digitally literate and demanding people. The result of that is that it has enabled our businesses and our people to transit fairly seamlessly into this new digital age.
I think when the pandemic recedes, it will be evident that we have the fiscal power and the policy innovation to look after our own people and especially our young. The fifth element I would add, is in order to not waste the crisis, it is not just about immediate relief, but about restructuring our economy to prepare for the future.