Singapore's sight set on digital and green future
Geography is destiny, and Singapore's size and location have seen it become a global trading powerhouse.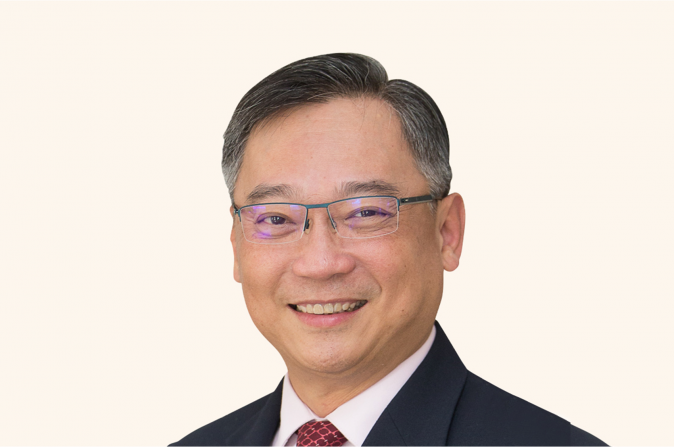 Gan Kim Yong, Minister for Trade and Industry © Ministry for Trade and Industry

Minister for Trade and Industry Gan Kim Yong explains what that means today, in a digitalizing world.
What gives Singapore its edge?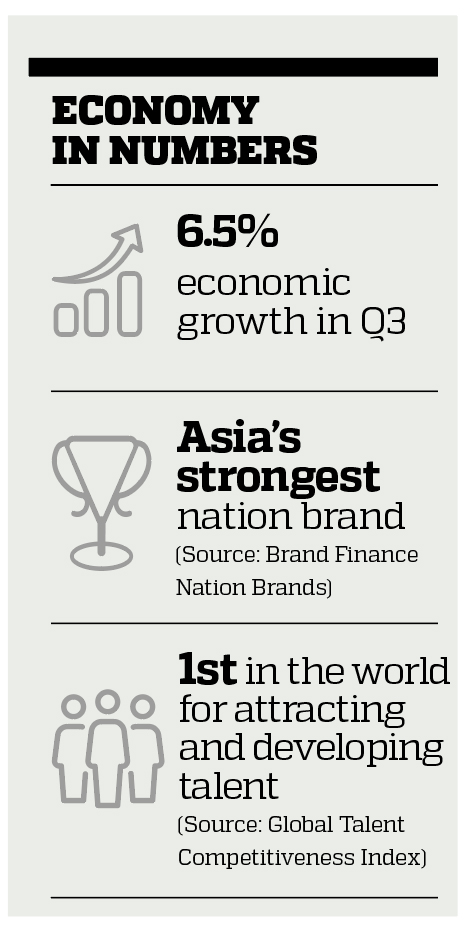 We focus on connecting ourselves to the world because, as a small island, we must overcome the limitations of scale. Our 26 free-trade agreements allow us to tap into 85 percent of global GDP. We also have industry transformation maps aimed at accelerating sector-specific adaptations to improve productivity through digitalization, innovation and internationalization, so that industry is ready for the future, in a program with US$3.3 billion. Companies are encouraged to think constantly of how to change and meet the needs of emerging economies. And we have a strong belief in the rule of law, with clear transparency in terms of rules and regulations. This reassures investors. In crises, most recently COVID-19, the government has also shown resolve in supporting businesses. We also invest heavily in our people, with Singapore's educational system recognized worldwide as among those producing the best outcomes. That gives our workforce a strong start, but we keep investing to allow them to upgrade their skills. That's what our new SkillsFuture strategy is about: preparing our people for the future.
What is Singapore's positioning in an increasingly digital global economy?
Because of our small domestic market, we depend on the rest of the world to grow. Even in the pandemic, we kept establishing new connections, with DEAs [Digital Economy Agreements] with several countries signed or on the way. By fostering interoperability of digital standards and systems, these again help drive trade, giving our companies access to new opportunities. Secondly, we prioritize innovation, setting aside US$18.5 billion for our Research, Innovation and Enterprise plan, RIE2025, to help companies invest in R&D, develop new products and concepts, and access new markets, especially in strategic and emerging sectors such as MedTech, smart urban solutions and advanced manufacturing.
With the pandemic, how has Singapore readjusted its broader strategy?
As with past crises, we will recover from COVID-19, by taking a whole-of-government approach, swiftly responding to business needs with support for costs, cashflow, job retention and training, particularly in worst-affected sectors, remaining transparent, and building trust with our people.
Every crisis is an opportunity to reassess where the growth opportunities are and position ourselves to grasp them. One exciting area is the green economy; earlier this year we introduced the Singapore Green Plan 2030. This is not just about keeping Singapore green – though that is central, with our goal of halving greenhouse gas emissions by 2050 – but has an important focus on green finance and other key segments, here and around the world, in partnership with other countries and companies.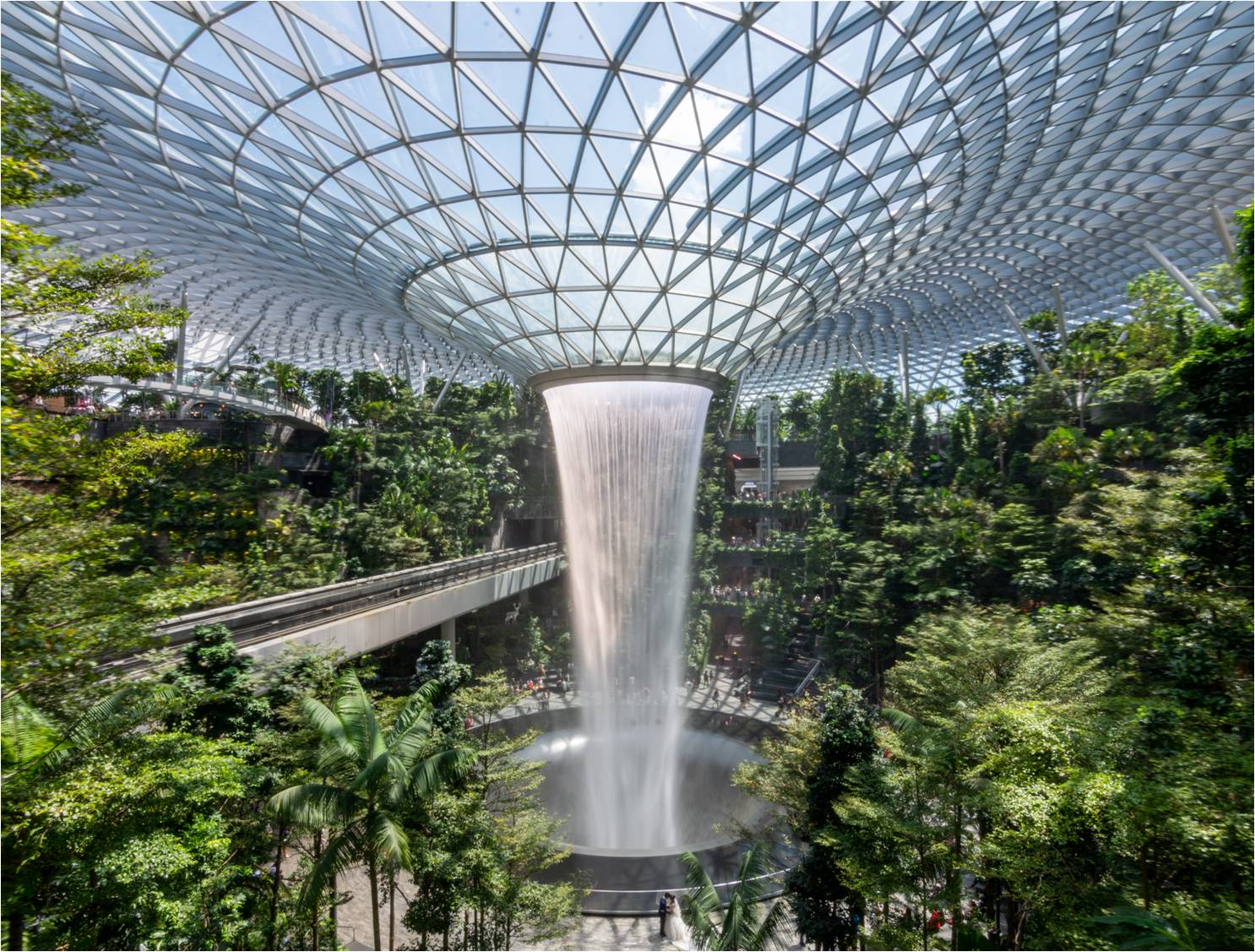 Changi Airport is the seventh busiest in the world and the second busiest in Asia.
Which sectors are of particular interest in terms of foreign investment?
Investors are welcome in any sector, if they contribute to our economy and strengthen our fundamentals. But some are of particular interest. Manufacturing, for example, did well even during the pandemic, and we would welcome expansion there. Advanced manufacturing, in particular, is an area where skills and innovation play an important part, fitting with our strategy of developing a knowledge-based, innovation-driven economy. 
The second area of interest is the digital economy. As I mentioned, digital transactions allow us to extend our regional and global links as a trading hub. This also plays to our strengths in having invested heavily in helping local businesses digitalize. Then there is the opportunity I mentioned: the green economy. As an established financial center, for example, we can arrange for green bonds to enable projects overseas. Carbon credits and trading is another way to leverage our base since it requires a trusted platform with strong governance rules. 
We are also keen to develop low-carbon technologies such as hydrogen solutions since we are still largely dependent on natural gas for power. And we are looking at infrastructure development, with foreign investors welcome to participate. Meanwhile, we'll continue to invest in training and upskilling our people, as our most precious resource. That, in turn, remains a strong incentive for potential investors to consider Singapore.
Beyond pure business metrics, why is Singapore a good place to come?
Factors such as safety and security will always be important. We may take them for granted, but they are major considerations for investors. But there are a few other things that they look for, starting with economic and governance fundamentals. Ours remain strong – investments in key infrastructure, R&D and education and training are important signposts of an attractive place to invest. Secondly, as mentioned earlier, the ability to respond quickly to challenges, business needs or investor requirements. A whole-of-government approach is key because investors don't want to deal with multiple agencies or face roadblocks. 
Thirdly, transparency is essential. Just as we build trust between the government and citizens, we are transparent with investors – being honest about our strengths and weaknesses and seeking to understand their requirements. Whenever there's a problem – and investors always face challenges – we work with you to address the issue. And if policies need to change, we can adjust in order to succeed together, to assure you a decent return. This sense of partnership, including with foreign investors, is a major consideration for investors.
Lastly, consistency in practice and policy is important and that is down to our political stability. Rather than the next five or even 10 years, the government thinks in terms of 20 or 30. We can invest in projects that yield dividends only in the long term and this attracts serious investors.