Scaling up Irish tech: the success stories
Smart government support nurtures Irish tech onto ambitious trajectories.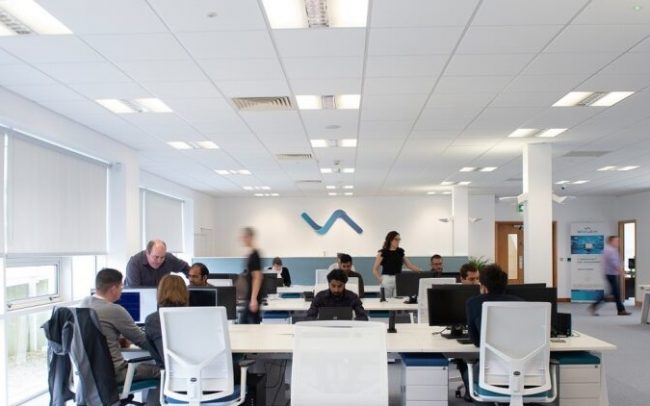 There are countless cases of Irish business taking on the world. We present four case studies of Irish companies selected as high-potential start-ups by Entrerprise Ireland.
To be classified as a High Potential Start-Up (HPSU) by Enterprise Ireland, a company needs to demonstrate that it can develop an innovative product or service for sale on international markets and achieve sales of €1 million within three years.
 Once selected, these start-ups will receive from Enterprise Ireland a wide range of funding, training, and development support with the aim to scaling up and going global. They are allocated mentors who can help with sourcing funding, export assistance, contacts for R&D collaboration and introductions to customers overseas.
These support mechanisms are proving to be very efficient. Irish entrepreneurs are quick to praise Enterprise Ireland, stressing how instrumental its help was, especially in the early stages, on their road to global success.
Nova Leah, medical cyber security
Nova Leah, a spin-out from Dundalk Institute of Technology founded in 2015, has become a global leader in protecting medical devices from hackers since its creation in 2015. Its flagship product, SelectEvidence, is a system designed to continuously assess internet-connected medical devices for cybersecurity vulnerabilities.
It was based on her own ground-breaking research on cybersecurity that Anita Finnegan founded the company, seeking help from Enterprise Ireland "very early on" to commercialize her ideas. The agency identified Nova Leah as a HPSU, helping Finnegan to raise capital and, through the agency's Boston team, enter the huge U.S. market. Though the company is still based in Ireland, it has an office in Boston, and customers worldwide.
"Our software systems are proving crucial in the battle against security breaches." – Anita Finnegan, Founder and CEO of Nova Leah
As ever more medical devices are internet-enabled and the use of telemedicine continues to spread, Nova Leah's software systems are proving crucial to the battle against security breaches.
The company expects to scale up its activities in the near future thanks to a recent investment by Northwell Holdings, the venture investment arm of Northwell Health – a New York healthcare provider with 23 hospitals and 830 outpatient facilities – backed up by several other investors. According to Nova Leah, this capital injection will enable it to expand its technology footprint across the U.S., bringing its real-time threat monitoring products into healthcare delivery systems.
"The move is a response to the significant and growing disruptions that healthcare delivery systems have experienced as a result of a variety of security threats, which have hampered their ability to function effectively," the company said in announcing the investment in January, stressing that it "supports cybersecurity processes across medical device design and development, market approval, monitoring, supply chain, purchasing, deployment, and use right through to product decommissioning."
Northwell Holdings CEO Rich Mulry described Nova Leah as "one of the most exciting companies within this fast-growing sector" and that Northwell's investment and expertise would support its expansion into healthcare provider markets. 
Tines, democratizing automation
Tines, start-up in the cybersecurity space that last year raised €26 million in funding – lifting its market valuation to €300 million – also came from small beginnings. In 2018, when its no-code automation platform caught the interest of pharmaceutical distributor McKesson and content management company Box, "we were just two people," recalls co-founder and Chief Operating Officer Thomas Kinsella.
"With Enterprise Ireland's assistance, we succeeded in winning global clients." – Thomas Kinsella, co-founder and COO of Tines
At the time, the platform had not been officially launched. But with the help of Enterprise Ireland, Kinsella and co-founder Eoin Hincy (now CEO) succeeded in winning more global clients.
"Enterprise Ireland is a trusted name in the business world, working with many startups to help them succeed," says Kinsella. "Their experience and connections were invaluable in getting in front of select groups of security and IT executives around Seattle and the San Francisco Bay Area."
With the Tines platform designed to allow anyone to automate any manual task, regardless of complexity, it is increasingly seen by companies around the globe as a highly effective security solution.
'Tines lands €26 million to eliminate the mundane' was one striking headline when the company secured its new round of funding to drive growth, in the U.S. in particular. The company had already tripled its revenue in 2020 as security experts increasingly adopted its platform as a way of eliminating routine tasks; now it is seeking to expand beyond cybersecurity and bring its platform's benefits into other areas such as software development and IT operations. 
Fenergo, making easy it easy for banks
Marc Murphy is the co-founder and CEO of Fenergo, one of Ireland's handful of home-grown tech 'unicorns'. Founded in 2009, it is the leading provider of digital solutions for financial institutions, helping them boost their operational efficiency, solving regulatory compliance, and enabling them to deliver a first-class, low-touch, high-tech client experience. As a result, nowadays, 31 of the 50 top world's banks use a Fenergo platform.
"Nowadays, 31 of the 50 top world's banks use a Fenergo platform." – Marc Murphy, CEO of Fenergo
Once the company reached "about €10 million in revenue" in 2015, it was able to secure funding from U.S. venture capital and private equity. Today it has a dozen offices around the world, including three in North America, but remains based in Dublin.
Fenergo works with more than 300 of the largest financial institutions in the world, and their client base surged with the pandemic. According to Murphy, the COVID-19 crisis accelerated the need for digital transformation, driving "more financial institutions to focus on moving to the cloud".
Its latest solution, released in June as standalone ESG software or as part of Fenergo's CLM platform, offers more synergies, enabling customers to reduce their regulatory and reputational risk and streamline operations, by enabling them automatically to calculate ESG impacts and meet obligations. 
Flipdish, digital food ordering solution
Flipdish, whose online ordering system for independent restaurants saw a surge in demand during the pandemic, became Ireland's fifth tech unicorn in January, after a €100-million investment by China's Tencent pushed its valuation up to €1.25 billion.
Having been supported financially by Enterprise Ireland though its development stages, Flipdish in 2020 and 2021 expanded its workforce from 80 to 300 – hiring software engineers, data scientists, and product designers, but also customer support and sales staff.
"Our online ordering system for restaurants saw a surge in demand during the pandemic." – Conor McCarthy, co-founder and CEO of Flipdish
"Since all the lockdowns have been relaxed around the world, all those restaurants who discovered this new revenue channel are not shutting it off," says Conor McCarthy, Flipdish co-founder and CEO. "Owners understand that digital ordering is here to stay."
The company's technology for creating food ordering apps ensures that restaurants can optimize preparation and delivery, by combining orders from various sources, including third-party services, online and mobile.
This year's leap to unicorn status is, McCarthy points out, "a sign that others think there's much more potential in the company" – just another example of how Enterprise Ireland picks winners but, more importantly, helps them to win.