Merging the real and virtual worlds
Mars Panda is an all-in-one aggregation blockchain platform that allows users to access a wide ecosystem of games and NFTs seamlessly on one unified platform.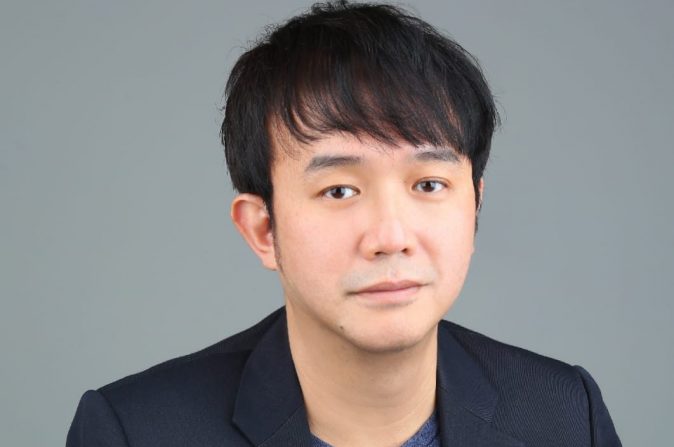 Kevin Pang, CEO of Legatus Global and Mars Panda World, Secretary of Blockchain Association Singapore ©Legatus Global

Kevin Pang, CEO of Legatus Global, Secretary of Blockchain Association Singapore, and Chairman of SGTech's blockchain committee, is also the CEO of Mars Panda World, the next-generation blockchain platform. Kevin Pang, an active player on Singapore's blockchain scene, means real business when he speaks of virtual worlds. But rather than seeking to disrupt the traditional financial sector, he wants to help it to work with digital assets. Here's how.
What is the digital asset and finance scenario?
Singapore has already emerged as a leader in terms of flow cryptocurrencies, in particular Bitcoin. Our regulators are creating transparent rules with regards to cryptocurrency – one of the first jurisdictions able to do so. Right now, there are 170 companies that have gone through the process of registering with the Monetary Authority of Singapore (MAS) for digital asset payments or digital exchange.
Please outline Legatus' unique positioning.
Many digital asset companies aim to disrupt traditional financial institutions. We are an enabler: a global payment services company providing a bridge between financial institutions and companies handling digital assets. We have secured regulatory exemption while going through the MAS licensing process, and we see cryptocurrency and digital assets as an additional channel for facilitating payments. It is about offering an alternative cross-border currency, and not replacing national currencies.
Our network facilitates digital payments using cryptocurrency for settlement, with valuation based on stablecoins or Central Bank Digital Currencies. This means cross-border facilities in near real-time, including countries where a client lacks a bank account but can transfer money and get stock values using a mobile app. This isn't new, but it's about execution. Some players are good in their own countries, but don't understand regulations abroad. We do, and we join the dots to enable other fintech companies to use our network.
What traction have you had with established players?
While going through the license process with MAS for the Payment Services Act, one of our major achievements is being selected by DBS Bank for the DBS Start-up Unleashed program to identify future unicorns. Besides support and tools from the bank in this program, we have access to their internal teams for discussion on collaborative projects.This includes working on proofs of concept – for instance, with payments in Japan, where many smaller stores only accept cash, we're looking at enabling DBS applications that involve scanning a QR code.
We also enable people to use cryptocurrency to make purchases. Right now, they must jump through multiple hoops to get into local currency. We offer settlement in an international currency, which is settled automatically with the merchant in the fiat currency of the item, transparently for all. We work with few global partners, for instance Binance Pay – we are their partner in Singapore. We use their method under our infrastructure and regulator activity so cryptocurrency can be used with merchants. We are also working with a Korean company which has patented NFC technology for front-end wireless payment at merchants.
What's next for Legatus?
As a global provider, we hope to acquire licenses in the UK, U.S., Japan, Korea, and parts of Southeast Asia, and eventually elsewhere, to support partners in expanding in a regulated fashion. We also want to go beyond payment, into niches that even digital banks are not addressing – again as an enabler.
How is your blockchain platform Mars Panda – built on the Binance Smart Chain – evolving?
Mars Panda is an all-in-one aggregation blockchain platform that allows users to access a wide ecosystem of games and NFTs seamlessly on one unified platform, and to exchange game credits for tokens to purchase cryptocurrencies. An assortment of digital assets are on offer, including ownership of in-game real estate, land, and characters: the chance to play a role in developing a thriving economy, while being rewarded at the same time.
Our vision 2.0 is now published, following lots of feedback from investors. Mars Panda now has a tight focus, firstly on GameFi – which like Axie Infinity has games operated on the blockchain, with digital assets traded and players earning rewards. We're working on games that are not just play to earn but play to learn, for example about aspects of financial services. Casual gamers could play for a few minutes, while in more immersive games you spend more time for bigger rewards.
The second focus is our NFT marketplace, which is now getting its finishing touches. There are many marketplaces worldwide, but our platform can onboard clients who have to go through KYC and AML so they can whitelist wallets for trading purposes – part of regulatory requirements, here as worldwide – because Legatus can offer crypto to fiat currency and vice versa. So, we incorporate the ability to use fiat channels, either local payment methods or credit cards, for purchases. Right now, that's impossible because everybody uses crypto.
Most NFT platforms focus on digital art or music. Our focus is on physical items that people buy and have delivered. We're also creating NFTs for real estate, enabling fractionalization in terms of legal ownership: purchasers then own a portion of, say, a condominium, and get rental based on that.
Finally, we're creating a world launchpad ecosystem builder, incubating promising GameFi projects, providing mentorship, and connecting them with our partners to lease tokens or secure investment. We're creating a world with games to play and earn money, where digital and physical assets are traded, where partners collaborate to develop and promote projects.
How is the Blockchain Association of Singapore promoting this technology?
BAS being in corporation with MAS on various programs, we have come from small beginnings to now having members who represent major blockchain players like Algorand Foundation, banks and from the Big Four, engaging with regulators and also having taken the lead by to BAS to form ASEAN Blockchain Consortium in close border collaborations on blockchain. I'm also part of SGTech – formerly Singapore IT Federation – which covers non-financial aspects of technology under the Infocomm Media Development Authority (IMDA). The blockchain committee that I chair was involved in the national master discussion plan initiated last year by IMDA with the strategic office for Smart Cities in the Prime Minister's Office. We were talking about integrating non-financial and financial services blockchain, as well as interoperability of technologies, protocols and so on, and developing a framework to integrate private sector use of blockchain with government agencies, and, going forward, across borders.