Irish software on the frontline of the circular economy
Technological capacity and a bold growth strategy have assured software solutions provider AMCS of a leading position in the global environmental, waste, recycling, and resource industries.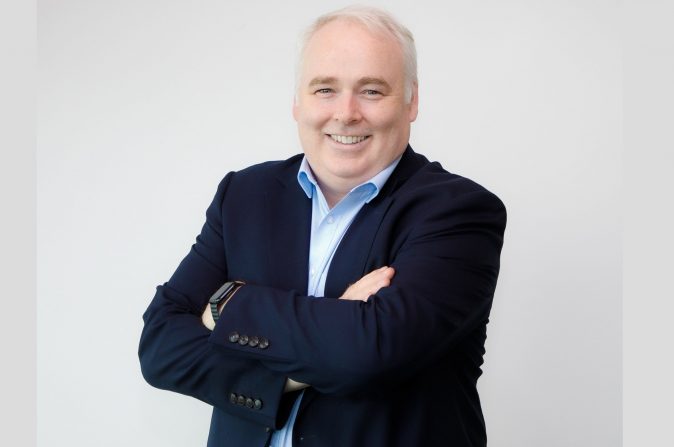 Freddie Kavanagh, Chief Operating Officer of AMCS
In a world acutely aware of the importance of promoting the circular economy, AMCS's key value proposition to customers centers around improved utilization of assets and optimization of margins.
"We provide core systems to the waste and recycling industry to drive specific outcomes in terms of operational excellence and business growth", explains Chief Operating Officer Freddie Kavanagh, a senior software executive with over 30 years' experience. "We strive to be at the cutting edge, offering innovative solutions built for the industry."
Headquartered in County Limerick, Ireland with offices in North America, Europe and Australia, AMCS employs over 1,000 people in 18 countries, serving more than 4,000 customers globally. Its AMCS Platform is a unique enterprise-grade software platform that runs in the cloud, designed based on best-practice processes of waste and recycling companies worldwide and attuned to global market trends, to drive automation and deliver end-to-end standardization and optimization.
"Waste and recycling as a vertical business has not been so advanced in terms of digitization, so there's plenty of potential for us to drive good outcomes and we feel as though we have been part of the evolution," stresses Kavanagh. "We've worked with companies who have grown through acquisitions and in doing so, they have to manage multiple systems that they need to integrate. They need to have visibility to drive efficiency in their organization and to seek potential for margin expansion. It's difficult to get full visibility into your business with multiple disparate systems supporting different parts of your operation."
"Getting into new markets and having local capability is essential to be successful." – Freddie Kavanagh, Chief Operating Officer of AMCS
AMCS creates a platform of solutions that are consumed and used by the waste and recycling sector, to drive operational excellence and business growth. It provides the core operational systems to the waste and recycling industry, in order for them to ultimately digitize and drive growth.
Ever more demanding sustainability requirements from governments, the public, and business bode well for AMCS and its solutions. As recovery and recycling gain in importance, waste management companies are seen as part of the supply chain. "Any manufacturer required to use a high percentage of recycled materials, instead of virgin materials, has to work with the industries we serve," stresses Kavanagh.
It is increasingly in this secondary production and preparation of materials for manufacturers that AMCS solutions are used: "The companies we serve are absolutely working towards optimizing their structures and systems for this transformation."
Global expansion
AMCS has grown significantly in recent years, organically and with acquisitions in the U.S., Canada, Germany, the Netherlands, and Australia, with the aim of being number one or two in each market. Kavanagh stresses that "getting into new markets and having local capability is essential to be successful," and that AMCS will continue to balance acquisitions and organic growth over the next number of years.
"We have been very focused on the waste and recycling industry, but we're now looking at solutions in broader environmental services, transport and utilities. This is driving our acquisition strategy. In 2022, this included Utilibill in Australia and Quentic in Germany."
Current inflationary pressures make the near-term outlook uncertain, but not the long-term challenges, Kavanagh argues. "There was hope on the government side that we could use measures like carbon taxes to drive behaviors, but that has been knocked off course," he says.
"But we continue to digitize and create potential for optimization of workflows in supplying materials. Even though prices have started to rise, our ability to support our customers to manage better-quality materials by avoiding contamination, to support secondary production of raw materials for manufacturers, and reducing transport miles, plays into sustainability and helps create a cost-effective way to deliver recycled materials into a supply chain."
AMCS is well established across Europe and in North America, Australia and New Zealand, its priority markets. In the U.S., in particular, Kavanagh hopes for new legislation. "Reducing virgin materials use, improving the quality of recycled materials – that's where the focus should be," he says. "The companies that we work with will position themselves to support that."
Being Irish, he notes, is a plus in the U.S. The company's success mirrors and exemplifies that of Ireland itself, as a nation whose companies offer innovative solutions to customers around the globe. Decades of investment by multinationals and government initiatives have created an ideal environment for innovation and outward-looking companies.
Tech and innovation matters to employees, customers, and investors
Recently, AMCS announced a major new development in the form of a collaborative research project to drive sustainability by increasing recyclables quality, in a partnership with the Confirm Center – a government-funded research unit at the University of Limerick – that will see researchers collaborating with the AMCS team.
The focus is on the application of state-of-the-art technologies such as Artificial Intelligence (AI) to real-world challenges faced by waste and recycling companies that need to fully automate the recording and resolution of exceptions recorded on collection rounds, such as contamination, blocked access, or overloaded containers. Improving recyclables in this way is key in the circular economy.
Kavanagh, who is a University of Limerick alumnus, notes that the company's focus on reducing the environmental impact helps make it attractive to potential hires. "Being able to reduce the carbon footprint of hundreds of thousands of our customers' heavy vehicles collecting waste and recycling materials by between ten and fifteen percent is a dramatic impact," he points out. "As an employer, we have to compete for key talent and our employees are energized by the fact that we make a difference.