"Integra stays close to clients in good times and bad"
Starting business as a European olefins trader in the late 1980s, Integra Petrochemicals has built a leading position in global petrochemical trading and logistics supply solutions.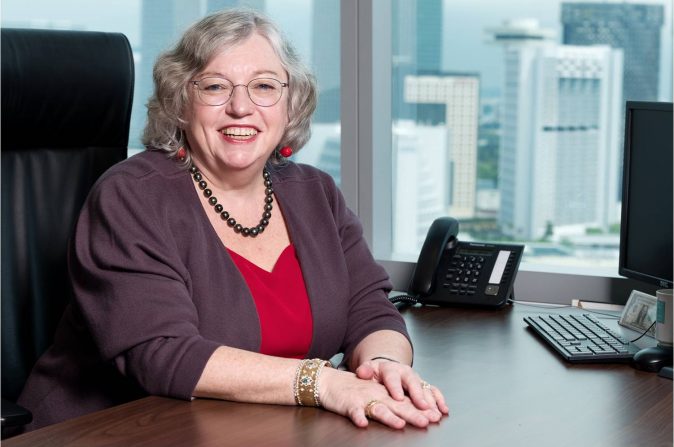 Gina Fyffe, CEO of Integra Petrochemicals ©Integra

The Singapore-headquartered petrochemical trading group offers a winning combination of global reach, technical and market expertise, and unwavering attention to customers' needs. Providing a comprehensive service to customers from all parts of the world, Integra is set on building lasting relationships and working effectively in changing markets, as CEO Gina Fyffe explains.
How has COVID-19 shaped business at Integra?
When the wave of disruption started here in Asia, companies in Europe and the Americas did not see it as a global issue. But we were able to advise clients and plan with them for what the next weeks and months would bring. That benefited both sides, by being ahead of the problems. Two years on, we are sensitized to nuances and can react appropriately. This may be our first pandemic, but in 32 years we have seen several financial crises; we survived by staying close to clients and giving them honest advice and support. The opportunities are to serve clients ever better, manage situations so as not to miss opportunities, and have a back-up plan.
What are the core principles behind Integra's success?
They sound simple but require continuous effort, ensuring that we can offer the product and logistical solution for a client's issue, letting them focus on business. Other central principles concern our commitment to staff around the world: offering a fair and safe work environment, championing diversity internally and advocating for it externally, and helping local causes that benefit those less fortunate than ourselves.
What kind of international partners are you best placed to cooperate with?
We increased our shareholder base, which was previously limited to staff. This gave us access to new product and feedstock opportunities with a large producer, which are now coming to fruition. More recently, we invested into Europe's distribution market.
We are best suited to work with regional or local companies, bringing an international angle for sourcing or distribution, or with larger multinationals that want to focus less on matters that, for them, represent small supply chain issues. We can fill in on a plug-and-play basis, taking a product or supplying it globally, managing logistics and shipping.