Green Economy / Singapore
"In business terms, 2020 was our best year ever"
TES is global leader in sustainable technology lifecycle solutions dedicated to solving the global electronic waste crisis.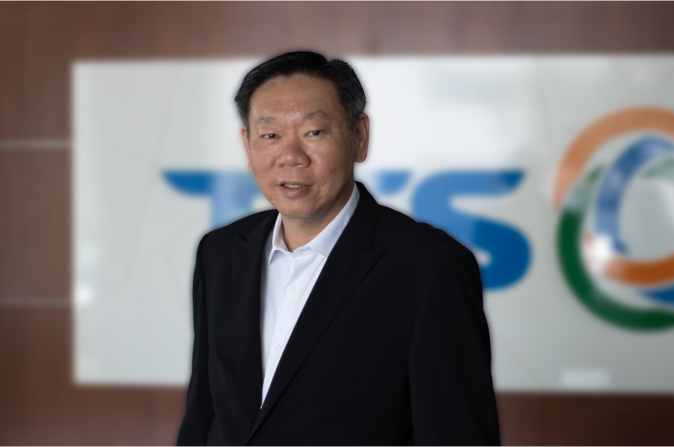 Terence Ng, Founder and Executive Chairman of TES ©TES

A global leader in sustainable technology lifecycle solutions, TES group of companies specializes in managed deployment services, IT Asset Disposition (ITAD) and e-waste recycling. Dedicated to solving the global electronic waste crisis by developing innovative reuse and recycling solutions in over 100 countries, TES is determined to align its actions with its vision, mission, and purpose, to make a decade of difference by securely, safely, and sustainably transforming and re-purposing one billion kilograms of assets by 2030. Founder and Executive Chairman Terence Ng explains how they saw opportunities in the global pandemic.
In your opinion, what are Singapore's competitive advantages?
Singapore's strategic location has given the island state an edge in becoming a logistics hub. The Singapore government has put a massive effort into building one of the largest, busiest ports in the world and putting in significant infrastructure to support it. Political stability and zero-tolerance of corruption have created an environment that is very conducive for industries to set up headquarters here. In addition, the government's support for the financial sectors, high-tech innovators, and R&D industries has bolstered growth and efforts towards being a smart and sustainable green city. This has also made an extraordinary contribution toward improving the quality of life.
How do you assess the health of Singapore's circular economy and its environmental ecosystem?
The government is trying to achieve a good balance, focusing on Singapore's Green Plan 2030. A long list of targets was set under the Ministry for Sustainability and the Environment, and Minister Grace Fu attended our TES-B Plant opening ceremony in March. The government is taking firm action in building a sustainable future, with targets to grow one million trees in the next decade, increase solar deployment and build up high-tech fish farming and agriculture, despite our lack of land. A lot of effort has been put in by the Economic Development Board (EDB) and Ministry of Trade & Industry (MTI) in supporting green projects and the banks, too, are setting up sustainability funds to finance these projects.
How has TES grown to become the company it is today? 
When we set up TES in 2005, we were a start-up with a handful of employees in Singapore and my partners had a small operation with 20 staff in China. We were focused solely on recycling electronic waste. As our customers' requirements changed over time, so did our business model. Clients requested us to serve other countries in Asia and expressed demand for the reuse of materials and closed-loop recycling. This was in response to increased demand for basic raw materials for batteries like nickel or cobalt, for example. We did a lot of R&D and developed value-added solutions.
What differentiates TES from your key competitors? 
We are different because of our close cooperation and approach to partnerships with customers. Being close to our customers allows us to understand their needs and therefore offer them comprehensive solutions. We have always listened to our customers and acted accordingly – anticipating what may be required five or ten years down the road. Our infrastructure is another element that helps us stand out. We have more than 40 facilities worldwide that serve over 100 countries. That means we have local expertise while remaining a global company. It's the best of both worlds. The important thing is that we always have one eye on innovation and R&D, our key strengths, and we develop our own in-house proprietary technology too.
How did the COVID-19 pandemic create opportunities for your business?
In business terms, 2020 was our best year ever. Because of the shift to working from home, demand for equipment exploded and we were selling a great deal of refurbished IT equipment. Many recycling companies around the globe couldn't operate, so many new customers came to TES because of our global presence. During the lockdowns, businesses were closed, but TES was classed as essential, and we were able to continue operating.
Government support allowed us to retain staff. Overseas, we made strategic acquisitions in Europe, moving into e-commerce in the UK as well as building a battery recycling plant here in Singapore. Finally, we began working with "carbon nanotubes", which is a new, sustainable technology that has applications in the electronics, medical, pharmaceutical, and military sectors.
What is your recipe behind establishing close relations with regulators and industry partners in different markets?
Each country has their own regulations for the hazardous waste we are treating, which means working closely with regulators is essential for our business. We make sure that the objectives and the goals are in line for each country, and that we have the proper permits for everything. It is important to note that TES is the only company that has a permit to bring waste for treatment in Singapore from countries like China, India and Japan. The Singapore government placed that trust in us.