A smart university for a smart nation
NTU Singapore is a key driver behind Singapore's leading position in the global race for technology and innovation.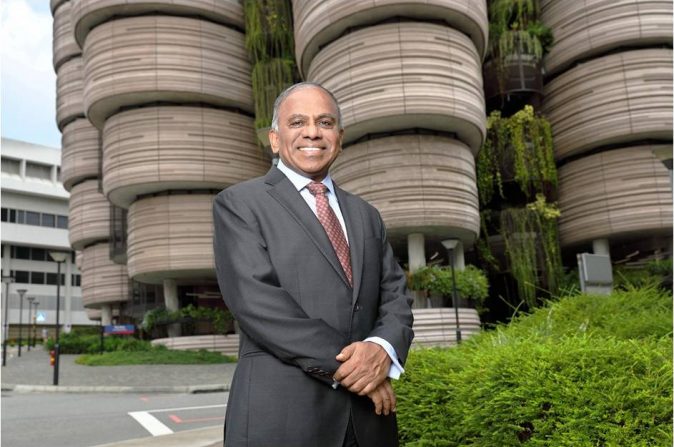 SUBRA SURESH, President of NTU Singapore ©NTU

Nanyang Technological University, Singapore (NTU Singapore) entered the ranks of the world's elite universities in just three decades and is a key driver behind Singapore's leading position in the global race for technology and innovation. NTU's President is Subra Suresh, an Indian-born U.S. academic and leading scientist who served as Director of the National Science Foundation under U.S. President Barack Obama.
What stands behind NTU's remarkable trajectory?
NTU's own evolution mirrors Singapore's phenomenal rise. Inaugurated in 1991 as a teaching university, primarily for engineering, it ranks in the global top fifty today. On some metrics, NTU even ranks eleventh or twelfth – an amazing achievement in that time. This success is mainly thanks to a stable long-term vision, our people's hard work, and a desire to learn from the best. The English language and Singapore as a gateway to Asia are also key to attracting talent.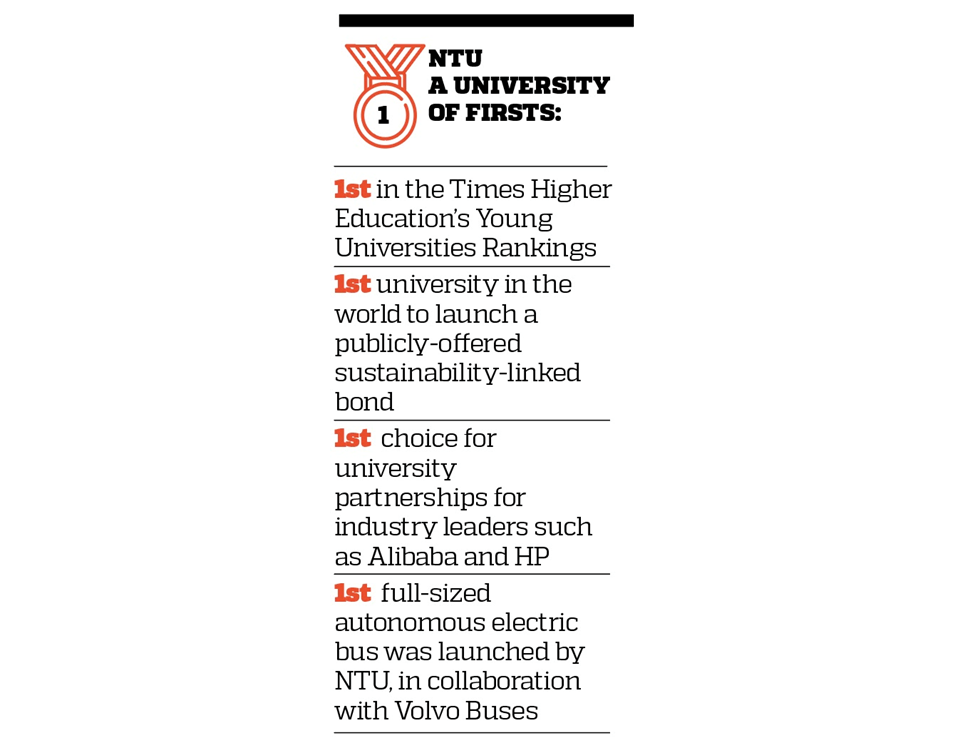 What characterizes NTU's approach to teaching?
NTU is lucky to have the National Institute of Education on campus, which trains and certifies Singapore's teachers for kindergarten through high school. Some years ago, the government also installed the Early Childhood Development Centre (ECDA) at NTU.
We have initiatives that offer true cradle-to-lifelong education, including self-learning – a spectrum for which few universities worldwide, even much older ones, are equipped. For example, we offered US$1,200 worth of free credits to our 265,000 alumni in over 160 countries for online upskilling or reskilling with NTU, and a program to earn credits to start a master's degree at NTU or elsewhere. 
What is NTU doing to ensure its students stay one step ahead?
All our 24,000 undergraduates satisfy certain minimum requirements. So, if you are an engineer, you cannot get an NTU degree without taking some courses in humanities and social sciences. As an English major, you must take basic courses in digital literacy, covering ethics, elements of coding, or privacy. We also have a new degree in data science and AI that Forbes recently ranked among the top 10 in the world. Starting this year, all new students will be introduced to a newly created interdisciplinary core curriculum, with one year of their experience common to all. That's very new for Singapore.
How did NTU adjust to COVID-19?
We could pivot virtually overnight because a few months before COVID-19 hit we had transitioned to cloud-based systems for teaching resources, with significant investments in our digital infrastructure. Over one weekend, we migrated from more than 1,000 in-person lessons weekly to online learning for 30,000 students. 
We were able to secure talent even in a crisis. We recruited 33 new professors after giving them a virtual tour of their new department and home on campus. I recruited a new dean for our medical school from abroad who had never visited the university, who is also a senior vice president for life sciences. In 2021, despite ongoing travel restrictions, we expect to recruit 75 new faculty. We also managed our finances well, so COVID-19 did not undermine our operations.
Now we must forge ahead with initiatives that would take longer without a crisis. Some of these form part of our NTU 2025 strategic plan in areas such as sustainability, innovation, lifelong learning and globalization.
How does NTU serve Singapore's 'Smart Nation' agenda?
Our Smart Campus initiative is aligned with it, leveraging the power of technology. As a publicly funded institute, we are obliged to serve citizens, and developing human talent is key. Our five-year strategic plan fits with Singapore's R&D strategy, Research, Innovation and Enterprise (RIE) 2025 plan. In four major areas, NTU defined 'Grand Challenges' that map onto Singapore's own: mitigating humanity's impact on the environment; harnessing the science, art, and technology of learning; addressing technology's impact on humanity; and responding to the needs and challenges of healthy living and ageing. We are especially looking at human connections to respond to how we use and misuse technology, and issues raised by an aging population – a huge challenge for Singapore, alongside climate change.
How do NTU's facilities promote Singapore's drive for sustainability?
NTU strives to walk the walk when it comes to sustainability. The university has recently unveiled our Sustainability Manifesto that will chart our course in the next 15 years to achieve carbon neutrality by 2035. We firmly believe that our efforts on sustainability must begin with our own actions on campus, which has been consistently ranked among the world's most beautiful. Of our 230 buildings, which use energy mainly for air conditioning, 95 percent are Green Mark Platinum certified – equivalent to LEED Platinum in cooler climes. Since NTU is a technological university, it also features research facilities focusing on autonomous driving, alternative energy sources, waste recycling, and so on.
What sort of international partnerships enhance NTU's credentials?
We have ten corporate labs located on the NTU campus. Rolls Royce, for example, works with dozens of universities, but its biggest partnership is with NTU Singapore. HP has its biggest university partnership not in Palo Alto, but at NTU, in the form of a digital manufacturing lab. Alibaba also has its largest university collaboration outside China with NTU. Our latest is with Germany's Continental Automotive. We also have collaborations with Volvo Buses, BMW, Hyundai and Siemens, as well as Singtel, the Civil Aviation Authority of Singapore, and Delta Electronics of Taiwan.
With this significant research component on campus, professors interact with their staff, and students gain opportunities to do internships here as well as abroad. A significant proportion of undergraduates spend at least one semester abroad and also benefit from the fact that many international students spend time here. We collaborate with over a hundred universities around the world, with strategic partnerships such as our Renaissance Engineering Program, whose participants spend time at elite schools such as University of California, Berkeley, while our Lee Kong Chian School of Medicine partners with Imperial College London.
The World Health Organization also has a partnership with our medical school, and NTU was invited to the World Economic Forum to join the exclusive group of universities in the Global University Leaders Forum. We have a Fraunhofer Institute on campus focusing on AI and digital innovation, and a joint lab with Max Planck for artificial senses.