Where the allure of history meets visions of the future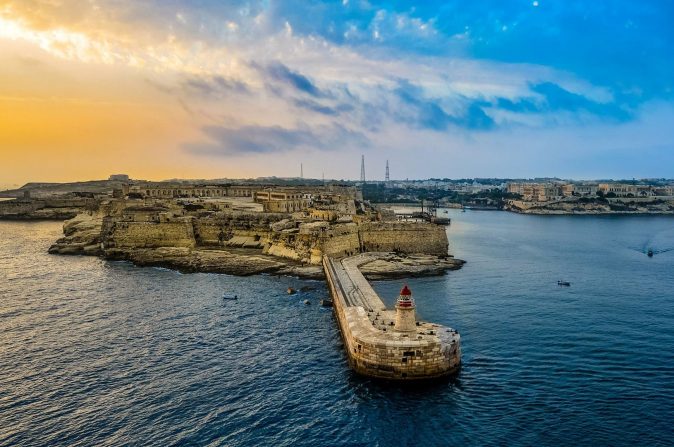 With millennia of experience hosting visitors, it's no wonder tourists can't get enough of Malta, but popularity comes with its own challenges.
Malta is becoming an unmistakable destination within the European tourism landscape. Customary Maltese hospitality awaits travellers spoiled for choice for vacation activities, from wandering among the magnificent Baroque buildings of Valletta to detox retreats in rural Gozo.
But not all is blissful when it comes to hosting a growing number of visitors, a fact that's becoming abundantly clear to the country's tourism authorities as they map out the sector's future. In early 2020, Malta's Minister for Tourism and Consumer Protection Julia Farrugia Portelli hailed the industry's decade of record growth in the capital, painting an optimistic picture of the state of the industry. And the numbers are there to support her: 2.75 million arrivals in 2019, more than double the figure from 2010, and 5.9% growth compared to 2018.
But there's no room for complacency in the notoriously volatile sector that is tourism, vulnerable as it is to any number of external factors."We should aim at a slower but sustained pace of growth in tourist numbers," asserted the Minister as she introduced the first draft of the nation's new tourism policy for the next five years. Though the strategy will not be complete until public consultations are carried out, in essence it will foreground sustainable tourism in an effort to safeguard the future of the sector in Malta. But what of the potential bottlenecks challenging the continued flow of tourists to the country? In-creasing tourism arrivals place heavier demand on the country's transport infrastructure.
As an island nation, aviation is critical to connectivity and the tourism industry. With over 7 million passenger movements in 2019, and a 70% increase in traffic over the last five years, the expansion of Malta International Airport by the end of 2020 has become a vital objective for the nation. Airline companies are responding accordingly. Air Malta is refurbishing its fleet with new A320neo Airbuses, which are aimed at driving costs down in the longer term, and Ryanair, holding 32.3% of market share, bought out newcomer Malta Air, to continue to dominate the low-fare aviation segment.
Valletta Cruise Port was fêted as the Top-Rated Mediterranean Cruise Destination in Cruise Critic's 2017 Cruisers' Choice Destination Awards, and it keeps moving from strength to strength. More than three-quarters of a million cruise liner passengers alighted on Maltese territory in 2019, up by a full 21% from 2018. Though the bulk of visitors is coming from EU nations, most notably Germany and the UK, visitors from the US represent a significant and increasing proportion of the total.A maritime nation by nature, Valletta's Grand Harbour is bound to experience major increase of the cruise industry in the following years.
Most guest nights in 2019 were spent in collective accommodation, or hotels, with over 10 million in total over the course of the year. According to National Statistics Office figures, over 6 million stayed in other rented options, a 13.5%
increase on the previous year. This hints at the steady growth of Airbnb and rental properties; over 7,000 properties are listed on Malta and Gozo. According to the Malta Hotels and Restaurants Association, planning applications for new hotels and extensions could bring the total number of beds available to 20,000 within two years.