Gozo's quiet economic revolution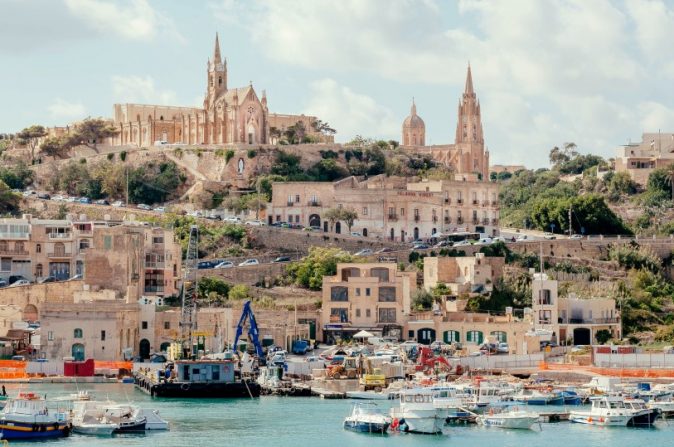 While preserving its rich culture and astonishing nature, Malta's smaller sister island of Gozo is transforming into a state-of-the-art hub for innovative, dynamic, and research-driven businesses.
Gozo's appeal lies in its nature and its people. Tourists are enticed both by the island's pristine natural environment and the preservation of traditions; investors are attracted by the ample incentives and the resilient and versatile workforce.
In 2018, Gozo was named the best Green Destination in the Mediterranean but, while most eyes tend to focus on the entrancing landscape, there is a quiet economic revolution taking place on this small island which goes far beyond its touristic appeal.
The mid- and long-term strategies for fulfilling this revolution have been laid out in Gozo's 2030 development strategy, which is being launched in 2020 and will focus on sustainable tourism, improving connectivity and promoting
Gozo as a centre of research and innovation. Over the past few years, Gozo's status as a centre of excellence has already achieved recognition, with international investments, such as the recently inaugurated Barts and the Queen Mary University of London developed by Steward Healthcare, putting down roots on the island.
Now the local government is trying to take advantage of the highly advanced tech sector in neighbouring Malta to advance its own tech-based ambitions. It is also taking advantage of international partnerships, with the Ministry for Gozo recently joining the European Business Network and the European Regions Research and Innovation Network, which should be instrumental in promoting Gozo's economic potential.
In recent months, a new governmental promotion strategy has been building Gozo's brand as the 'innovation island'. The launch of  the Gozo Research and Innovation Hub in November 2019 was, so far, the biggest landmark in this
drive. It will house high-end smart-businesses working on AI, cybersecurity, blockchain, and the Internet of Things. Its appeal is already visible – global tech giants, such as Noovle, one of Google's premium partners, and J2 Group in partnership with Microsoft, have already established operations there.
The biggest challenge to the continued growth of this sector is infrastructure, both physical and digital. So far, it hasn't represented a problem, but with the growing number of visitors and companies coming to the island, the local government is not taking any chances, with plans to build a second fibre optics underwater cable connecting to Malta and reinforcing the ferry system. That should keep everything running smoothly until the much awaited Gozo-Malta underwater connecting tunnel is built within the next seven years.