Investments energise historic commercial ties
Mega-Deals helped Portugal through the crisis, now smaller Chinese investors discover a market with potential in Europe and beyond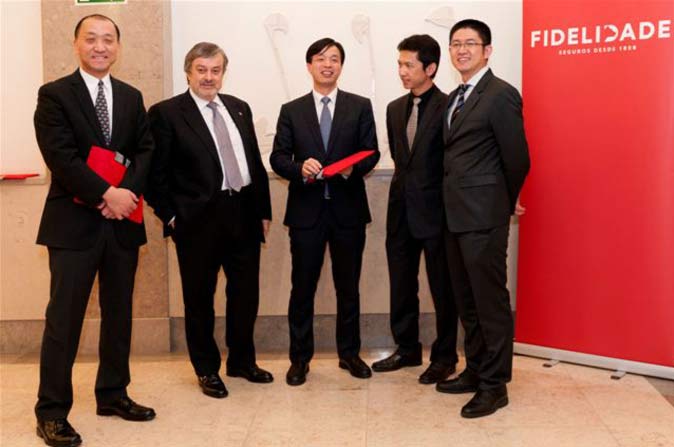 Portugal's first trade mission to China dates back to 1513 when the navigator Jorge Álvares sailed into Guangdong, becoming the first European to reach the country by sea.
Since then, the relationship has been generally good, but the past few years have seen an intensification as China's search for international investment opportunities coincides with a Portuguese drive to secure partners that can help revitalise an economy hard hit by the euro-zone crisis.
In December 2011, the €2.69 billion purchase by China Three Gorges Corp. of 21.35% of Energias de Portugal was the biggest single investment by a Chinese company in Europe. Other deals quickly followed as Chinese businesses spotted bargains in the Portuguese government's privatisation programme.
Headline grabbing deals include State Grid International's 2012 purchase of 25% of REN-Redes Energeticas Nacionais, which operates Portugal's power and gas pipeline grid; and Fosun International's €1 billion acquisition earlier this year of 80% of Caixa Seguros, the country's biggest insurance group.
Interest has been heightened by Portugal's potential as a stepping stone to Europe and the Portuguese-speaking world.
Chinese interest has been heightened by Portugal's potential as a stepping stone to larger markets both in Europe and the wider Portuguese-speaking world, notably Brazil, Angola and Mozambique. Those opportunities were highlighted by President Aníbal Cavaco Silva when he visited China back in May.
"If we can create a positive climate of trust between our companies, respectful of our cultures and identities, we will be able to establish genuine partnerships of mutual interest, not only in a bilateral context, but also oriented towards third markets," he told an economic seminar in Beijing.
Beyond the mega-deals to snap up Portugal's biggest companies, Chinese investors have also taken a lead in exploiting Portugal's "golden visa" scheme which offers residency to foreigners who spend at least €500,000 on a home, or invest €1 million in job-creating businesses. That's encouraging mounting interest in the Portuguese market by small and medium-sized Chinese firms.
"What I believe we are going to see, is more Chinese investment from private companies in several areas. I think real estate, tourism, utilities," says João Marquez da Cruz, President of Sino-Portuguese Chamber of Commerce, and an executive director at EDP.
"We are going to see more Chinese investment from private companies in several areas: real estate, tourism and utilities."
Recent Chinese investments have included ventures into quarries producing Portugal's highly-rated marble; vineyards in the Douro Valley port-wine area; a major water utility; a telecom's technology centre and factories making goods as diverse as processed cotton and LED light bulbs. There's much talk the banking sector could also be on the Chinese shopping list.