Reforms spark progress in Portugal
Far-reaching structural reforms have paved the way for a sustained recovery in growth and investment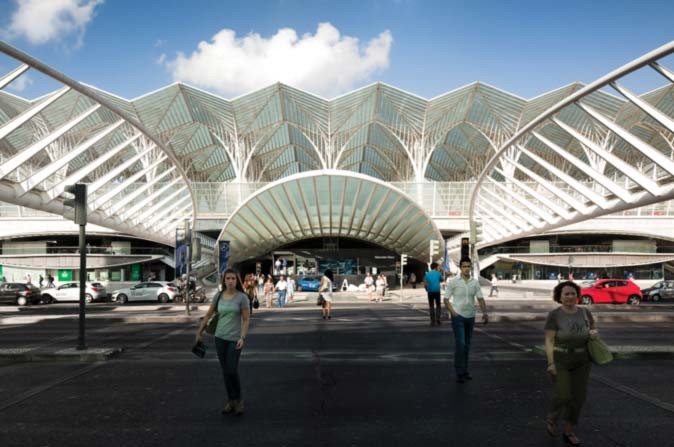 With 75 million passengers per year, the Oriente Station in Lisbon is as busy as Grand Central Terminal in New York.
©invisiblegentleman
Making a clean exit from a three-year financial adjustment programme in May lifted Portugal's mood. The pace of economic growth is now above the Euro Zone average. Exports have increased from 33% to 45% of national output over the past five years and unemployment has been falling for more than a year.
Reforms introduced during the €78-billion rescue programme, which was overseen by the European Union and the International Monetary Fund, addressed fundamental problems that had been holding the economy back. These included labour market reforms as well as measures to cut energy and transport costs for exporters by increasing competition in domestic markets.
"We are starting to see signs of real growth and many companies are ramping up their activities, particularly in export markets," said Nuno Amado, chief executive of Millennium BCP, one the country's largest banks. "The adjustment programme has gone a long way to restructuring the economy and making it more competitive."
In the world competiveness ranking for 2014-2105, Portugal moved up 15 places to 36th position, an advance that reflects the strong progress made during the past three years. The World Economic Forum, which compiles the ranking, classified Portugal's road network as the second best in the world and its management schools as the fourth best. The Forum said the weakest points in the country's business environment were bureaucracy, the tax burden and access to finance.
The Lisbon government forecasts that the economy will grow 1% in 2014, the first full year of expansion after three years of recession. Berenberg sees growth reaching almost 2% next year. From a peak of 17.4% in May 2013, unemployment has also been falling steadily and is expected to drop below 14% this year.
Portugal has also succeeded in cutting its budget deficit by more than half to 4.9% last year. The government is confident that it will meet its fiscal targets this year and is committed to reducing the deficit to 2.5% of gross domestic product by the end of next year.
In the world competitiveness ranking 2014-2105, Portugal moved up 15 places, reflecting the country's progress with reforms.
"Portugal's recovery is based on solid fundamentals, not on any revival of unsustainable pre-crisis trends such as excessive debt or consumption," Christian Schultz, senior economist with Berenberg, said in a recent report.
The country's borrowing costs have dropped to record lows, reflecting investor confidence in the economy. The €8.1 billion that the Lisbon government borrowed in 2013 was less than half the €17.1 billion it needed in 2009.
However, Portugal was shaken in August when the financial woes of the Espírito Santo business group, a leading privately-owned conglomerate, forced the Bank of Portugal to intervene to protect Banco Espírito Santo (BES), one of the country's biggest banks.
BES was split into "good" and  "bad" banks. Portugal's bank resolution fund pumped €4.9 billion into Novo Banco, the "good" bank created from BES's healthy assets. The turbulence surrounding the collapse of the Espírito Santo group hit investor confidence, but the effect is expected to be relatively short term.
Portugal's adjustment programme has helped make doing business easier and less costly.
Partly as a result of recent reforms, Portuguese companies are growing more internationally competitive. While average unit labour costs in the Euro Zone rose by 3.8% in the past five years, they fell by 4.4% in Portugal, lifting export competitiveness.
Portugal's rescue programme was designed to make doing business easier and less costly. This has sparked renewed interest from foreign direct investors, especially from China. In total, Chinese investors accounted for more than half of the €8 billion that Portugal raised from privatisations during its three-year adjustment programme.
Portugal's relatively low labour costs combined with the availability of skilled technicians and engineers have the potential to attract a growing number of investors.
"Having turned the corner, the Portuguese economy should continue its expansion," says Mr Schulz. "In particular, business investment looks set to be a growth driver as companies make the most of lower labour costs, an improving tax environment and streamlined administrative procedures."