PHOTO GALLERY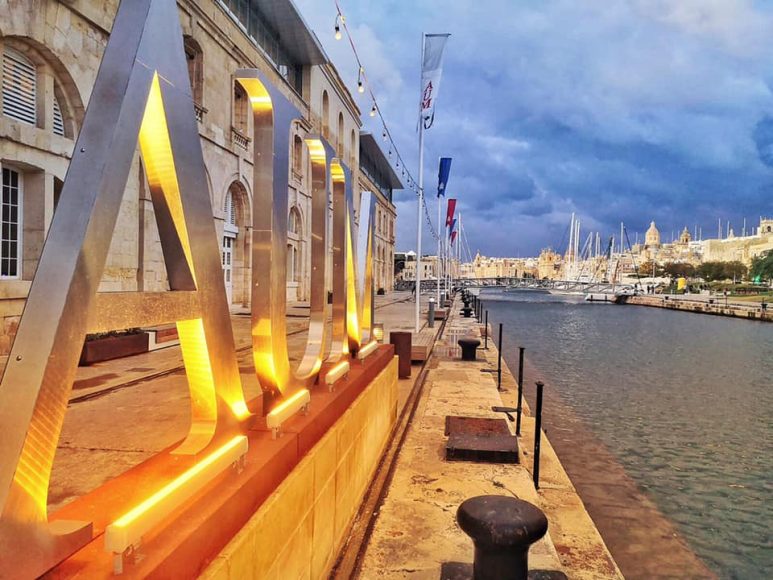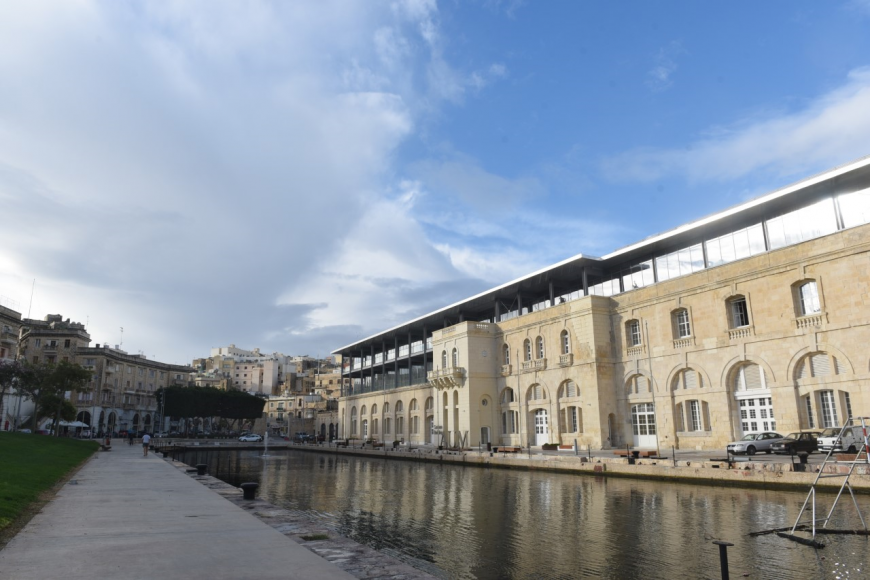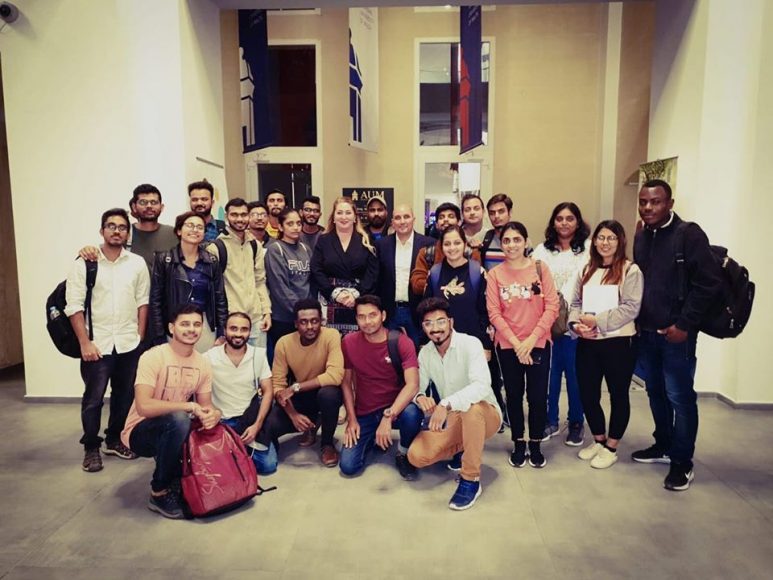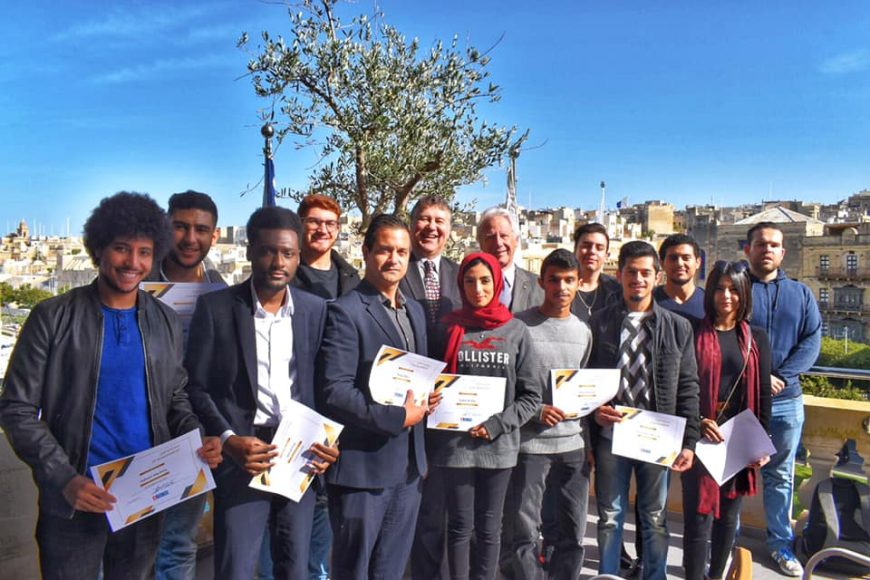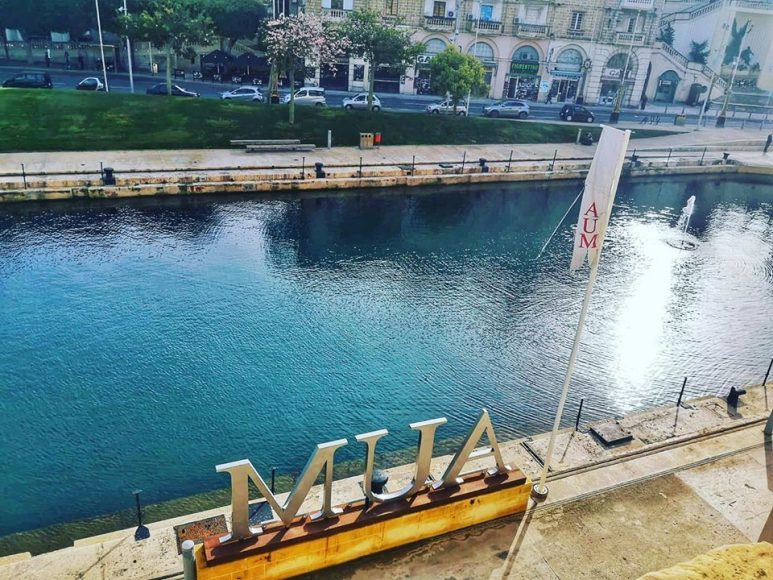 Jeremy Brown
Provost at AUM
Education & Research / Malta
"AUM is a university for the future"
Located in Cospicua, one of Malta's iconic Three Cities, in carefully restored historical buildings which date back to the era of the Knights, AUM offers an American-style liberal education in the heart of the Mediterranean. Provost Jeremy Brown discusses the university's current programs and growth strategy.
What makes AUM's appeal?
Jeremy Brown: The heart of academic life at AUM is our degree programs. Being a private, American-style liberal arts educational institution, we are dedicated to higher education and research of the highest standard. AUM students benefit from a first-rate curriculum, experienced and dedicated professors, a low student-faculty ratio, and close attention from the faculty and staff, all while enjoying Malta's excellent climate and rich culture.
AUM is accredited in Malta, and by extension the EU, but it offers an American-style education. As a result, our students get the best of both worlds. We partner with some of the top 100 universities in the US, and our curriculum adheres to the highest educational standards. Our faculty is composed of a distinguished group of scholars from the US, Malta, and other countries, and in addition to academic excellence in teaching, they are fully dedicated to providing our students with extensive academic support. Our students are granted access to thousands of journals, and nearly one million books at the AUM Library.
TBR: How is the curriculum designed?
Jeremy Brown: AUM is a university for the future. Our degree programs are chosen carefully to reflect the needs of the economy, making sure that our students have excellent employment prospects upon graduation. In addition to our popular Bachelor's program in Business Administration, we offer programs in Accounting, Game Development, Business and Finance, Graphic Design and Animation, Electronics and Communications Engineering, etc. The courses making upa degree program develop a student's expertise in that particular major. However, at AUM, academics is more than just that. Through our General Education Program, which is required of all undergraduates, students study a range of subjects that prepare them for life in meaningful ways. We aim to develop our students not just as experts in their field, but as well-rounded individuals capable of grasping every aspect of life.
TBR: What is AUM's ambition?
Jeremy Brown: AUM's advantage lies in the fact that we are a start-up university which is not tied down by a long legacy, thus making us nimble, dynamic and quick to adapt to the needs of our students and the community. Our aim is to become a top American university outside of the US and we are well on that path.
Our strategy for growth is straightforward; we adhere to the highest standards of education while developing our curriculum along with the progress of society. We design our courses to mirror the advancements in science and technology, making sure that our programs are up to date with emerging trends. For example, AUM will be offering degrees in cybersecurity, AI and other related fields, which will in turn attract an increasing number of students.
TBR: What are some of your most innovative programs?
Jeremy Brown: AUM strives to forge synergy between education and the latest developments in various sectors of the economy, with special focus on innovative technologies. In addition to our tech-related BA and MA programs, AUM has launched the Cloud and Autonomic Computing Research Centre in Malta, which will serve as a satellite of the world-renowned Cloud and Autonomic Computing Center at the University of Arizona. It will include state-of-the-art equipment, and will be utilized for graduate and undergraduate degree programs in subjects such as cybersecurity, data analytics, and artificial intelligence. This affiliation with one of the leading research centers in cybersecurity in the world will certainly open doors to future opportunities for our students, granting them access to cutting-edge developments in these fields. The Centre will also provide training for the private and the public sector.
TBR: How challenging was the restoration of the historical buildings in Cospicua?
Jeremy Brown: Our head campus is located in the British Building at Dock No. 1, in an area that is rich in culture and history, and is also home to restaurants and cafés by the beautiful waterfront. Being used as a British naval base during World War II, the building was left in poor condition after it was heavily bombed, and it was restored in a manner that ensures historic preservation of all artifacts within the building. As our university grows, we are also planning to expand and open campuses at other sites in Cospicua and Marsaskala.