UNWTO brings the world to Vic Falls
Global UN summit marks Zimbabwe's come back on the international stage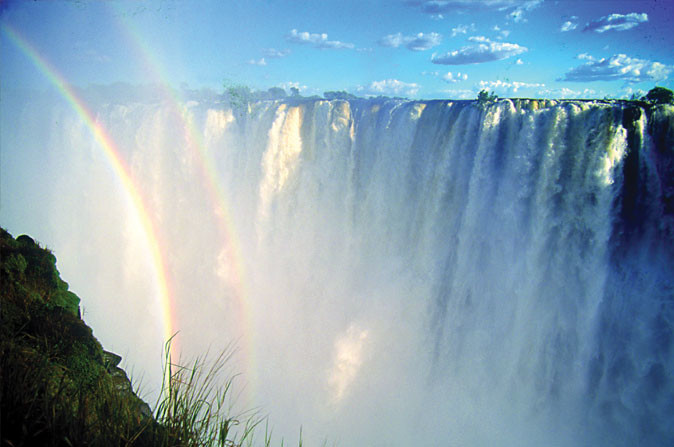 Rainbow in Victoria Falls
Zimbabwe has been presented with a perfect chance to cleanse itself of the pariah state image, as it hosts the United Nations World Tourism Organisation, (UNWTO) general assembly in 2013. The assembly, only being hosted on African soil for the second time in history, is spearheaded by the UNWTO, a United Nations agency responsible for the promotion of responsible, sustainable and universally accessible tourism.
Zimbabwe will co-host the meeting with its northern neighbor Zambia, but all eyes will be on Zimbabwe and how successfully it can host the event. The country beat other contenders Russia, Jordan, Qatar and Turkey in a victory hailed as certain to seal Zimbabwe's comeback onto the international stage, after a decade of isolation and Western-imposed sanctions. Zimbabwe is only now acclimatising to the global village – after years of being left out in the cold.
In August 2013, Victoria Falls will play host to 180 countries, the largest world gathering in Zimbabwe since the Commonwealth Heads of State and Government meeting two decades ago. Mathematically it will take Zimbabwe at least 400 years to have an opportunity to host the event again. Zimbabwe is taking advantage of the event to have a wholesome endorsement of the tourism national brand – 'Zimbabwe a World of Wonders' given the expected 3 000 delegates set to attend the event. It is an event of huge magnitude for Zimbabwe and the African continent, an opportunity the southern African country cannot afford to let go begging.
"This event should be packaged to sell not only Zimbabwe but Africa to the world. This is a big achievement for us as Africa, as we will have over 180 countries visiting us," contends Zimbabwe Tourism and Hospitality Minister, Walter Mzembi. For his efforts to revive the country's tourism and spear heading regional integration Mzembi last year won the African Tourism Minister of the year award.
The contribution of tourism to the GDP has been rising steadily from 7% in 2010 to 9% in 2011 and is estimated to reach 15% by 2015. Tourism receipts are projected to top $1 billion by year end. The Harare and Victoria falls international airports are witnessing an increase in the number of airlines landing in the southern African country as foreign airlines make a return.
Construction of a new 3,000 seater world class conference centre coupled with the upgrading of facilities in Victoria Falls is expected ensure an increase in tourist arrivals beyond the global showcase. This event is by far a major breakthrough for Zimbabwe, which will put the country back on the radar of the international travel map.