Reforms to unlock cash-starved economy
Government harmonizes investment and empowerment laws to support Foreign Direct Investment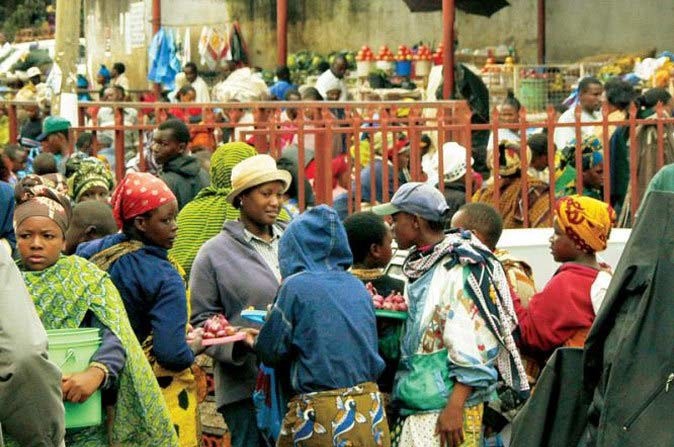 Lack of capital has been felt across all sectors, with finance minister Tendai Biti projecting that a $4 billion stimulus package is required in 2013 to drive the economy. Estimates from the Chamber of Mines of Zimbabwe show that at least $5 billion is required in the mining sector alone. No doubt Zimbabwe has the prospect of a considerable growth trajectory fuelled by investments and the realisation of under-used assets.
Concerned with the trickling investment inflows, as investors adopted a wait and see attitude due to fears surrounding equity laws compelling foreign-owned companies to sell a controlling stake to locals, government has undertaken to harmonise the empowerment and investment laws.
This balancing act will not only calm investor fears but also meet national aspirations. Biti is optimistic that the Southern African nation has turned a new leaf since dollarization and formation of the inclusive government. "We have turned the economy around. We have to raise the capital to fund projects aimed at rehabilitating our transportation infrastructure, and expanding our current energy production," said minister Biti. He pursues: "Dubai has the capital that we need. Zimbabwe has a number of strategic things that the Middle East can benefit from. Our lands, for instance, are expansive and fertile. I can easily see a profitable quid pro quo agreement in food refinery, mining or in our national carrier: Air Zimbabwe."
Financial sector overview
Zimbabwe has one of the most integrated financial services sectors in the region. Deposits in the formal banking have been growing steadily from as low as $300 million when the country dollarized , to $4 billion in June this year. Although this may indicate growing confidence in the sector, the financial inclusion remains low as indicated by an estimated $3 billion circulating outside formal banking system.
Trade on the Zimbabwe Stock Exchange, whose market capitalisation also hit the $4 billion mark are mainly driven by foreign investors and a few local institutional investors. The exchange, one of the oldest in Africa is currently carrying out changes to automate and promote efficiency.
CBZ Holdings, the country's flagship bank whose commercial banking unit accounts for 23,85% of total deposits as at June 2012 contends that Zimbabwe can be a $30 billion economy within five years. "The strategy, going forward, to harness all the available resources, is to formulate good policies, and develop programs to assist investors in participating in the economy. We need to package our indigenization policies well," said group's CEO John Mangudya.
He added: "If the capital in the economy is not sufficient to finance these local productive sectors, we have to source these funds from outside the economy, through FDI. We establish relationships with international investors to push for these industrial infrastructure projects. We want to see the GDP of this country growing to more than $30 billion in the next 5 years."