True African experience at Mana Pools
Walking into the wild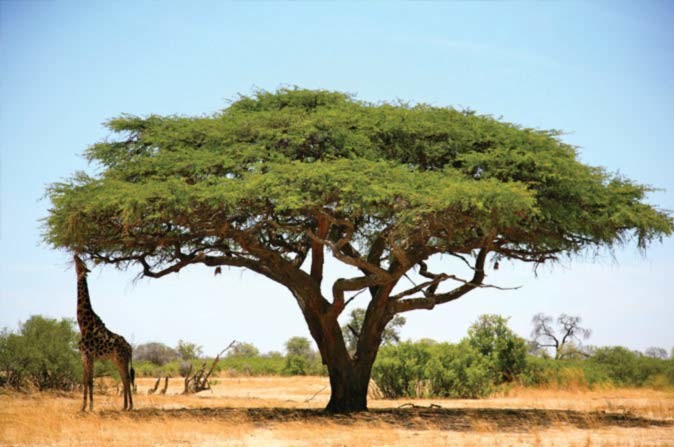 Giraffe eating acacia leaves, Hwange National Park

Probably known best for the Victoria Falls and the Hwange National Park, Zimbabwe has much more to offer to the safari connoisseur. The Zambezi Valley, with Mana Pools National Park at its core, is famed for its scenic landscapes and unparalleled wildlife.
Established in 1963, declared a World Heritage Site by Unesco in 1984, Mana Pools is one of the most remote areas in Zimbabwe yet ranked as one of Africa's most outstanding wildlife reserves. In the local shona language "Mana" means "four" in reference to the four large pools formed by the meandering Zambezi.
Mana Pools remains an unspoiled wilderness area, rich in flora and fauna. With a radius of only 2 500 km2, it concentrates over 100 species of mammals including lions, leopards, hyenas, wild dogs, side-striped jackals, elephants, buffalos, elands, waterbucks, nyalas, kudus, zebras, bush bucks, impalas, just to name a few.
There are over 400 species of birds including: Lillian Love birds, Shelley's Sunbirds, African Pitta, Rufous Bellied Heron among others. Mana Pools lies on the Zambezi River floodplain, which is famous for its acacia forests, commonly known as winter thorn, which provide a protein rich pod fueling the diverse ecosystem of the lower Zambezi valley.
What makes Mana Pools unique is that visitors still have the opportunity to leave the vehicles and walk around in the open. Tess and Dave take great pleasure in sharing the wonders of the Zambezi Valley with their guests and make it a truly unforgettable bush experience. Renowned for it's family atmosphere, Mwinilunga Safaris guarantees the "real deal", observing lions and elephants within a 3 meter distance, over sundowners or when opening your tent in the morning.
Chikwenya Safari Lodge, an oasis of luxury in the bush
Chikwenya is located on the banks of the mighty Zambezi River.  The Chikwenya lease area is a private concession of 12 000 acres boundered to the West the Mana Pools National Park and to the East by the Zimbabwe National Parks Sapi Safari area.
Chikwenya Safari Lodge embodies true luxury in the middle of the wilderness – even boasting air conditioning – and offers a tailor-made experience. At Chikwenya Safari Lodge, the philosophy is to relax and enjoy your time in a haven of peace and tranquility. The focal point is the magical Zambezi River, its backwaters, and the surrounding flood plains and forests. Enjoying uninterrupted views of spectacular sunsets, the lodge has been designed to compliment its wild surroundings. There are 8 private accommodation lodges, each with private bathroom, dressing room, outside shower and colonial bath. Visitors have access to a private safari guiding experience. The top guide, Kazimai Dub, won the Prestigious Award of Best Guide for 2010 and offers a quality service that is second to none. Chikwenya also offers exceptional tiger fishing, canoeing, bird watching and wild life photography.