Global tourism campaign molds new image of Ionian Islands
The Ionian Islands have witnessed four straight years of tourism growth. The region's governor is predicting another banner year for 2018.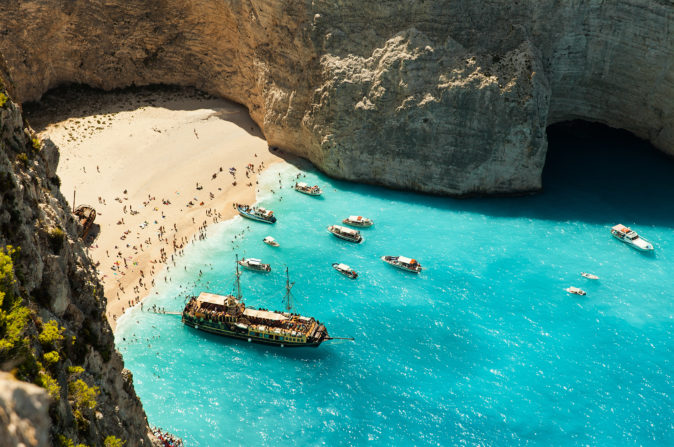 A tourism campaign launched by the Regional Authority of the Ionian Islands is paying off, with visitor arrivals to the group of western Greek islands continuing to climb for the fourth year running, local data has shown. The massive marketing initiative, which promoted the Ionian Islands on CNN and other international media starting from 2015, has since molded a more coherent image for the diverse islands that hitherto had been understated and undersold in comparison with Greece's other popular tourism destinations.
"For the first time in their history, the Ionian islands were presented as a whole, all the while preserving the singularities of each island," the governor of the Ionian Islands Region, Theodoros Galiatsatos, told The Business Report. "This encouraged more tourists to visit our islands be- cause they suddenly realized that Corfu, Zante and Ithaca are in the same area," Galiatsatos said. Zante, also known as Zakynthos, saw the greatest increase in tourism arrivals in 2017, a trend that the governor predicts to be maintained into 2018 as tourists continue to discover the unique characteristics of the region.
"Each island has its own identity. Zakynthos has very rich olive oil and many other unique local food and drink products. Kefalonia is more mountainous than the other islands. Ithaca has an historic connection with Homer and the Odyssey. And the entire region has many opportunities for marine and yacht tourism, especially Corfu, which hosted the Corfu Challenge 2017, a competitive sailing event," Galiatsatos observed.
To sustainably handle the growing demands placed on the islands by tourists, the government of the Ionian Islands is promoting smart infrastructure investment to alleviate new population pressures. "We are studying the bearing capacities for each island, because the number of visitors each island receives cannot be infinite," Galiatsatos said. The end product of studies on environmental conservation will be a "golden ratio" for each island, he said, which will be used to manage investments. "This way," Galiatsatos continued, "infrastructure can be improved to respond to the needs of an increasing tourist population while maintaining the attractiveness of our region, as well as making the islands a viable destination for businesses to flourish."