Investor influx shaking up Cyprus
Foreign capital is taking stock in Cyprus, stimulating a return in confidence.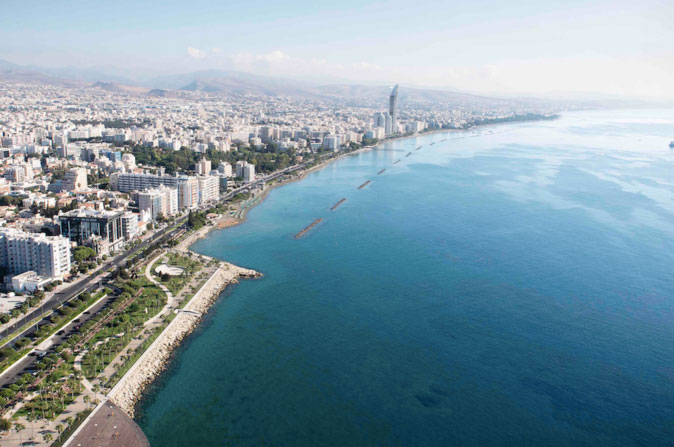 Major recent investments are having a large impact on Cyprus, especially in the commercial hub of Limassol
Cyprus'once-imperilled economy has regained positive investor sentiment, and is now absorbing new capital, especially in banking and tourism-related projects. "It all comes down to confidence and confidence in the banking sector has been restored," Cyprus' finance minister, Harris Georgiades, told The Business Report. "There is also significant investment in tourism-related projects," he adds, "ranging from the largest integrated casino-resort in Europe to new seaside hotels."
Cyprus has completely reformed the banking sector. Harris Georgiades – Minister of Finance, Republic of Cyprus
One of the latest investors, a consortium led by a Lebanese business magnate, has contributed by rebranding the former Piraeus Bank Cyprus into Astro Bank, while injecting €40 million in new capital.  Although only launched last March, Astro Bank is already reporting positive feedback. "The market is beginning to recognize us as a bank that is looking to lend," says Marios Savvides, Astro Bank's Deputy CEO. "We have dissociated from Greek risk, are out of deleveraging mode and now after growth," he adds.
While tackling non-performing loans will remain a chief concern, Cyprus is now better equipped to address this debt. "Cyprus has completely reformed the banking sector," Georgiades declares, "which is now smaller but better capitalized and supervised."
The market is beginning to recognize us as a bank that is looking to lend. Marios Savvides – Deputy CEO, Astro Bank
Foreign capital is also flowing into aviation. Last year, Cyprus-based Cobalt Air received an equity injection from Hong Kong in one of the latest overseas purchases in tourism-related industries. Investment in tourism infrastructure continues to be seen as a safe venture, being that the sector was "never put in jeopardy," Georgiades observes. "Tourism spearheaded the recovery of the economy, and now we are achieving record growth in terms of economic output," he says. "[Tourism] is a flagship industry that never lost its potential."