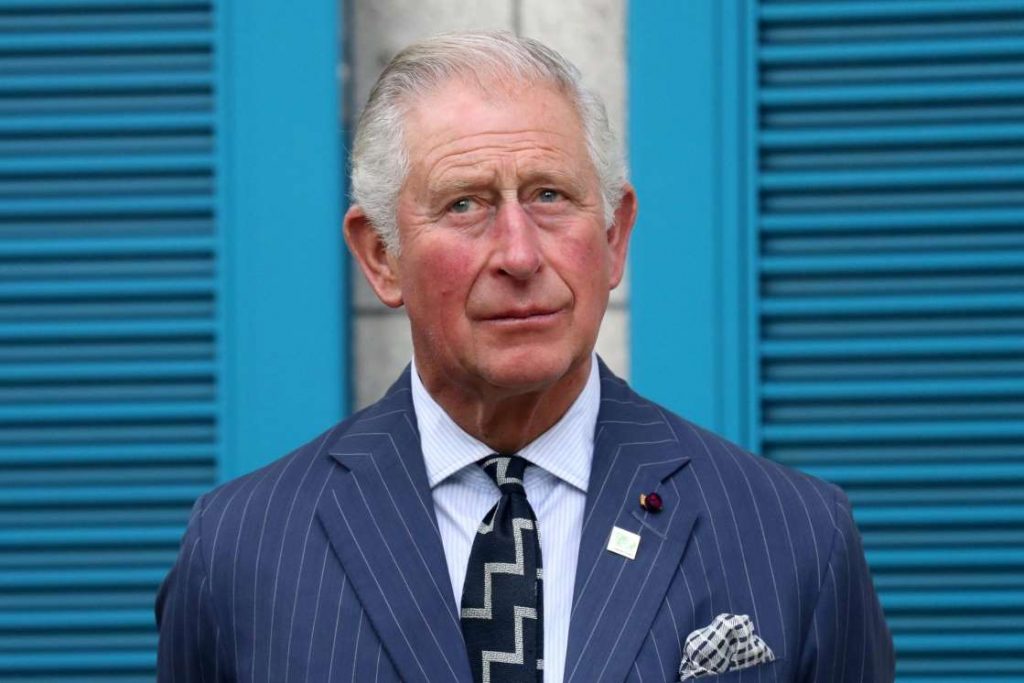 Environment
Prince Charles calls on city to invest 'trillions' in sustainable schemes to help save the planet
MSN26.10.2019Read original
Prince Charles urged big business and the City to help save the planet by ploughing "trillions of pounds" into schemes that protect the environment and promote a sustainable economy.
Speaking exclusively to the Standard, Charles, right, insisted that sustainable — but profitable — investment was key to combating climate change and preserving biodiversity.
The prince, who was in Tokyo for the enthronement of Emperor Naruhito, warned that the fight was now "more critical than ever" and said global capital markets must play a vital role in reversing the damage to the planet's oceans, atmosphere and soil.
His call to arms will increase pressure on financial institutions to reduce their investments in sectors such as oil and gas and redirect it towards schemes that deliver sustainable returns.
The Prince of Wales urged investors to be more open-minded and to look at the potentially lucrative investment opportunities in the burgeoning sustainable markets.
He has complained that the previous reluctance of financiers to back green ventures had undermined his efforts to raise levels of environmental responsibility.
He said: "The problem that I've found is that after 35 to 40 years of trying my best with corporate, social and environmental responsibility with the private sector, and countless seminars and workshops, trying to get people to recognise the huge challenges we face, we could never actually crack the real problem, which was the lack of the real understanding on the part of the financial services and capital markets sector to understand why there was such a need to invest."
But he said interest had "suddenly taken off" as investors have come to realise that "to be frank the returns on investment on sustainable investing are greater now than many of the conventional ones, such as stranded assets like fossil fuels".
He added: "There are many more people wanting to look for sustainable investment opportunities which would actually direct the money to the most effective things — whether it is regeneration, reforestation, sorting out fisheries and ocean issues to make them more sustainable. Or agriculture and how to rebuild soil fertility, which is completely degraded around most of the world. Because if you can get the soil fertility back again, you can capture carbon much more quickly."
His intervention comes a month after he set up the Sustainable Markets Council — with the World Economic Forum — bringing together companies, governments and major financial institutions to "transform our market mechanisms to work for, not against, sustainability".
He said it could provide the financial muscle to raise far bigger sums than has been possible in the past to go into schemes such as the "greening of the transportation systems in the Commonwealth Caribbean countries".
He added: "The money is now at last beginning to become available… because there are trillions of pounds out there, particularly in the private sector which can now potentially be harnessed to drive real change. The key is the private sector, which has to lead, then you can create a partnership with the public sector."
The prince, speaking shortly after Typhoon Hagibis hit Japan, causing at least 80 deaths, said action was needed quickly before the planet passed a point of no return.
He said: "But you see there is no good waiting until it is a complete crisis because then it is terribly difficult to rectify the situation. So often in the history of humanity we've waited until something becomes a total catastrophe, before doing something about it. This time it is more critical than ever."
He added: "The most important thing is the rapid decarbonisation of the whole of our economies and also the development of this circular approach, which means that nothing is thrown away. You don't need to go on digging everything up because you can recycle it."
More and more investors are dumping shares in fossil-fuel energy firms. This month, the RSC ended its partnership with BP.