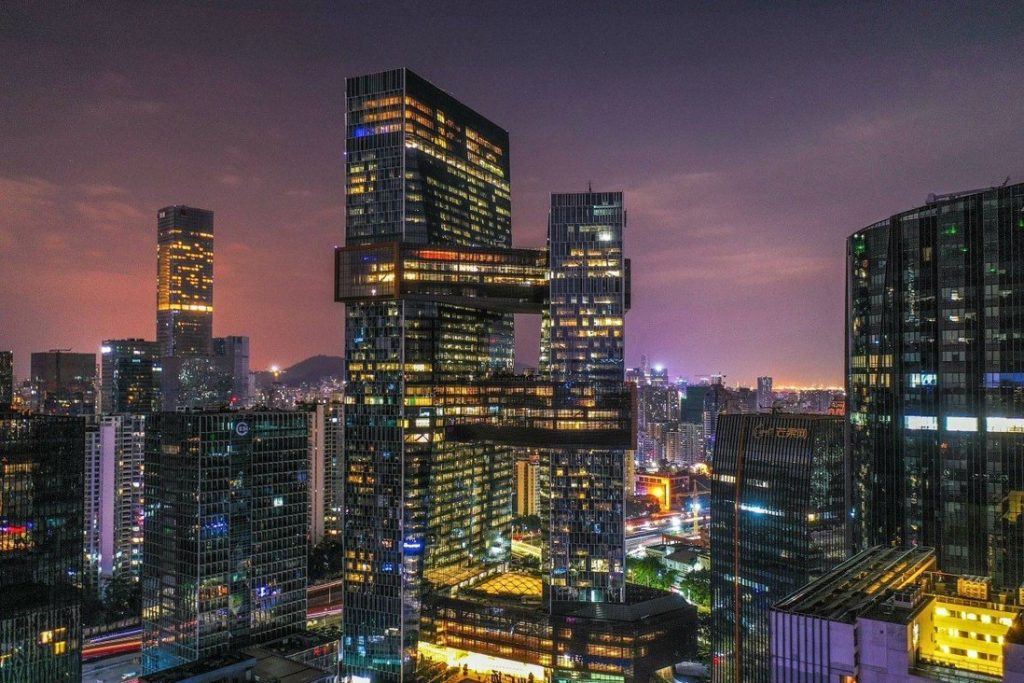 Technology and Innovation
How Asia's tech sector can lead the switch to renewable energy
South China Morning Post10.06.2021Read original
With the launch of the Singapore Green Plan 2030, the city state has its sights firmly set on reaching net zero carbon emissions, with a focus on greening its tech sector. As a result, the government has imposed a moratorium on the building of new data centres – given their intensive energy consumption – as it seeks more sustainable options.
For the region's information and communications technology (ICT) sector, this underscores the urgency of seeking sustainable alternatives, to ensure continued economic growth in an increasingly environmentally conscious region.
Just as the ICT sector has driven the renewables market in the US and Europe, so it has the potential to accelerate the development of renewable energy opportunities in the Asia-Pacific.
The recent proliferation of ICT companies is unprecedented, with Asia accounting for 52 per cent of global growth in technology companies' revenue over the past decade. Furthermore, the region is predicted to be the fastest-growing location for data centres in the next five years.
On a global scale, the ICT sector continues to play an outsize role in accelerating the move to clean energy. Almost a fifth of the current members of RE100 – a leading global initiative of hundreds of large businesses committed to adopting 100 per cent renewable electricity – are ICT companies. Collectively, they have purchased just under a quarter of the renewable energy available, with demand only set to grow.
As the ICT sector's operational footprint increases in the Asia-Pacific, so will its energy requirements and corresponding carbon footprint. Unique, disruptive changes in the sector make it hard to quantify future renewable energy demands. However, it is predicted that, to move to 100 per cent clean energy, the ICT sector's demand for renewable energy will account for between 11 and 30 per cent of the total renewable energy generation in the region.
To navigate the complexities of these diverse markets and take advantage of opportunities provided by national initiatives, ICT companies with ambitious renewables goals must be flexible and explore innovative solutions.
First, every country has specific economic, technological and regulatory parameters, which must be dealt with individually. In devising a flexible strategy to increase the use of renewables, and ultimately to use 100 per cent green energy, leaders must familiarise themselves with the details of each country's policies and take advantage of any renewable energy opportunities available.
In situations where conditions are uncertain, ICT corporations should focus on purchasing Renewable Energy Certificates, which have annual contract durations. This will enable businesses to quickly adopt power purchase agreements (PPAs) as they become more available.
Second, leaders will need to tap into innovative solutions. Though still limited, there are several instances of countries and corporations finding innovative clean energy solutions. For example, virtual power purchase agreements (VPPAs) – which allow smaller buyers and companies without energy trading expertise to participate – are being developed by private sectors between Singapore and Malaysia. And the Indian government is evaluating the feasibility of VPPAs increasing access to renewable energy for corporations.
There are also technical innovations being pursued to facilitate clean energy imports. For example, Sun Cable is planning to establish the world's first intercontinental power grid between Singapore and Australia. This project aims to harness and store solar power generated in Australia and transmit the energy via a high-voltage direct current transmission system to Singapore.
This would address the issue of land scarcity in Singapore, while supplying up to 20 per cent of the country's electricity needs. The governments of Singapore and Japan are also evaluating the technical and economic feasibility of importing green hydrogen from Australia to accelerate their clean energy transition. As some of the first customers for this electricity, technology companies will play a critical role in making these solutions economically viable.
Finally, ICT leaders need to be advocates of change. In addition to developing individual corporate strategies and monitoring the latest technical developments, one of the most important steps for ICT companies in the Asia-Pacific is to request changes in the RE100 criteria to allow them to import renewable energy to achieve RE targets. This would promote cross-border transfers and help transform the Asia-Pacific power grid – leading the region, and the world, closer to 100 per cent renewable energy.
While the adoption of renewable energy in the Asia-Pacific has been slow, the market is changing rapidly and a growing number of companies are making a difference. Taiwan Semiconductor Manufacturing Company (TMSC), a key supplier of chipsets for Apple, has signed PPAs for 1.2 gigawatts of clean energy, making it the leader in corporate PPAs in Taiwan.
In mainland China, Tencent recently become the first large technology company to announce its intention to achieve net zero emissions by 2060, with procurement of renewables a main lever of decarbonisation. With increased demand fuelled by the technology sector, growing pressure to decarbonise, and an influx of commercial and technological innovations, the region can achieve its net zero ambitions if it taps into the tremendous growth in renewable energy opportunities in the coming decade. As economic, technological and regulatory conditions evolve, businesses with ambitious sustainability goals can ride the wave to accelerate their transformation.