Telecom leader turns into ambitious investor
Greece's top telecom company is now on an investment spree to ready the nation for a digitized future.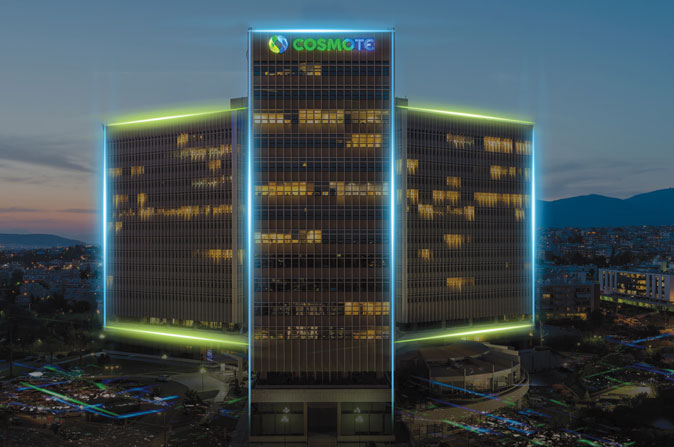 Greece's top telecom changed its commercial name to Cosmote in 2015

The Hellenic Telecommunications Organization (known as OTE) has come out stronger from the harsh period of the crisis, proving the resilience of the country's top telecom company.
In 2010, the OTE landline operations were trapped in a vicious cycle of low competitiveness due to its eroding financial results, a hostile regulatory environment and fierce competition.
Ever since being appointed at the head of company in 2011, Michael Tsamaz has righted the wayward direction of the group, focusing on growth and building a way to the digital era. It is a strategy where breaking away from the past allowed the customer to become the centre of gravity, while relying on technology and opening doors to new sources of income and cutting costs. Fixed and mobile telephony, Internet, and TV products were rounded up under one same brand in 2015, Cosmote.
Having reduced the cost of personnel by 37% and overall costs by more than 25% within six years, the group now operates in a lean and efficient manner.
As a result, OTE Group is now showing a solid performance and is by far the largest investor in telecommunications in Greece, having invested over €2 billion over the past six years and committing to another €1.5 billion by 2020. This plan will help establish new fiber optics and mobile networks to enable our customers and the country to succeed in the digital era. In 2016, OTE's spending alone accounted for 65% of total investment in the sector.
The group clinched a deal with the Coca-Cola Hellenic Bottling Company, Europe's largest bottler of Coca-Cola products, to install and expand their data center in 28 countries for 43 million euro, proving the capacity the group has to handle complex and large-scale ICT projects.
It is the group's ambition to become the paradigm of digital transformation in Greece and the rest of Europe by 2020. "Change is first and foremost a state of mind," explains Tsamaz.
OTE Group is a Deutsche Telekom Group subsidiary, which owns a 40% share. The group is traded on the Athens Stock Exchange (OTE) and London Stock Exchange (HLTOY) and controls majority shares in Telekom Romania, making it a leading telecom player in all of Southeast Europe.