The reform mission easing business in Greece's capital region
The government of the Attica region has declared war on red tape by chiseling away at the controversial Kallikratis Plan. It's a move investors have long waited for.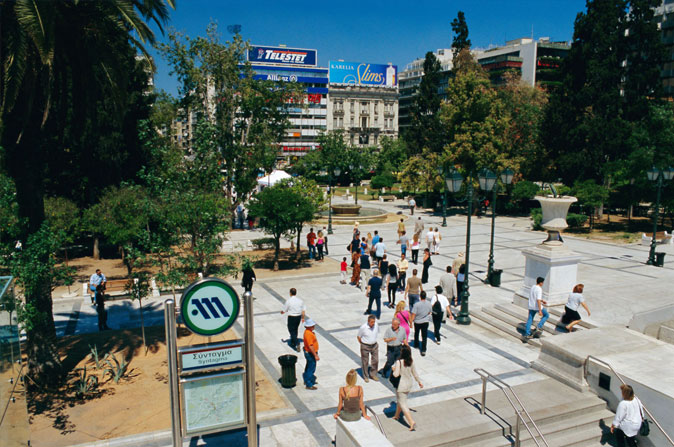 The Attica capital region, Greece's economic engine, representing 48% of national GDP, has begun the overhaul of a controversial public administration law to slash red tape and weed out inefficiencies. With jurisdiction over Athens, the Greek capital, Attica's political reforms could inspire a systemic upgrade in the quality of doing business across Greece, especially for new companies trying to navigate the market for the first time.
The modernization of Greece's bureaucracy would indeed be warmly welcome by entrepreneurs, many of whom find the system complex for setting up new businesses. For the Attica region's governor, Rena Dourou, it is the ambition to elevate investor confidence among the rank and file of these would-be businesses that now propels her government's mission.
"Efficient public administration is a strong argument for attracting investment and resetting the national economy," said Dourou. "As the most influential region of Greece, we play the leading role in creating a better ecosystem for entrepreneurship and investment. This is why we whole- heartedly back start-up initiatives," continued Dourou.
"We play the leading role in creating a better ecosystem for entrepreneurship." – Rena Dourou, Governor of the Attica Region
This support is visible on the ground. Today, Athens is home to one of Europe's most thriving – if overlooked – tech start-up scenes. To provide the prerequisite foundation, the Attica government has applied a "bottom-up approach" through measures to subsidize the industry's growth, including projects such as the Athens Startup Business Incubator, an initiative launched in cooperation with the Athens Chamber of Commerce and Industry in 2014.
Since the incubators launch, a growing group of tech venture funds have taken notice of Athens. Yet, it has been the Greek diaspora that has arrived to play a leading role – many of the countries most successful start-ups were launched by Greeks living abroad, whom later moved bases back to their home country. This includes Persado, an AI-driven marketing platform, which received $30 million in funding from Goldman Sachs in 2016.
Then there is Resin.io, founded by a Greek entrepreneur in London, which allows developers to more easily update Internet of Things devices. The company has since expanded across the globe, including an office in Athens. Any measures to make Greece's local bureaucracy better for business would surely be noticed by this group of globalized tech investors.
Elected in 2014, Governor Dourou's mission to undo the much-maligned Kallikratis Plan, a law that reorganized Greece's regional and local governments in 2011, was originally inspired by the plight of local hospitals.
"We had to make amendments to the Kallikratis Law in order to fund the procurement of equipment for hospitals," Dourou recalls. "We needed to have a clearer picture of what the exact roles of the regions, municipalities and ministries have in order to avoid red tape and overlapping of responsibilities. These ambiguities have been detrimental," Dourou said.
"We will continue proposing reforms to this law, ultimately aiming to guarantee that Attica be- comes legally classified as a metropolis," she declared.