"Portugal piques French curiosity"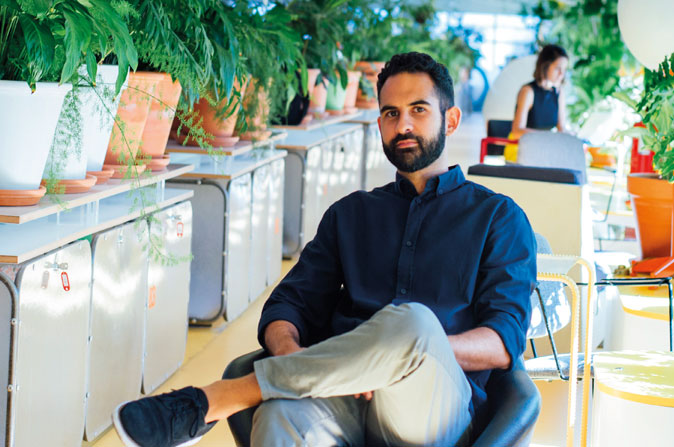 Tariq El-Asad , CEO and Founder of Tamea International
It was during a brief stopover on his way to the 2014 World Cup in Brazil that London's Tariq El-Asad fell in love with Lisbon and saw its potential. He soon founded his real estate consulting company, Tamea International, in Lisbon, which assists a wide variety of investors and collaborates with 70 partners in Portugal.
What has transformed this market?
The removal of rent control has been the trigger, combined with the introduction of the golden visa, the unusual residence, the growth of tourism and the growth of an incredible technological ecosystem and start-ups supported by the government. Airbnb has enabled the entry of a new type of investors who are acquiring smaller, traditional and first-choice properties, which they can enjoy for several months, and rent through Airbnb the rest of the year. The average short-term rental yield depends on the degree of investor participation in property management and is approximately 7% to 8% gross.
What is the impact of French buyers and investors on your business?
From 2015 to 2017, the number of French investors increased significantly and we recruited French staff to help us meet this specific demand. Portugal has piqued French curiosity and, quite naturally, French investors came to explore the market. The French represent about 15% to 20% of our activities. These investors want to make the most of the market and we are here to help them.
How do you work with investors?
Our service begins by understanding the investment objectives of our clients. We start by identifying the buildings, carry out feasibility studies, develop the concept, execute the rehabilitation project and go to the commercialization of the project. Our current projects allow our clients to achieve an internal return of 12% to 30%, typically from 12 to 36 months.
How is the real estate boom changing the face of Lisbon?
We are witnessing the internationalization of the city. The forgotten and unloved areas of the city have found new life with new bars, restaurants, shops and hotels that seem to appear every week. Lisbon is becoming the European capital it should be. The Portuguese have new confidence in the market.