A measure of confidence
Morocco has succeeded in raising $1.5 billion at favourable interest rates, a performance worthy of praise given the currently depressed international environment.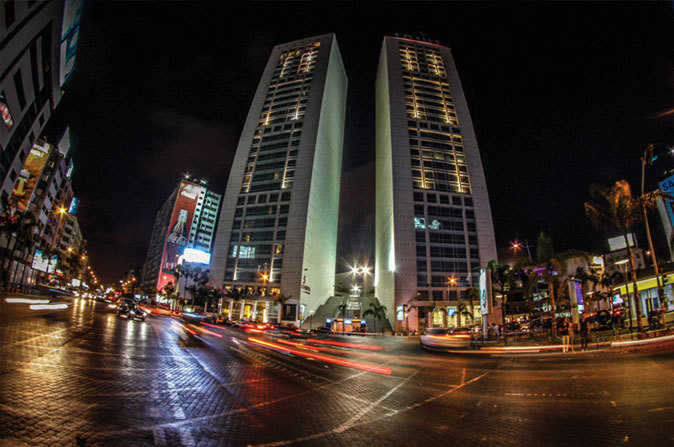 2013 started with bad news – a public deficit exceeding 7% of GDP. Nevertheless, the country's fundamentals remain solid. Morocco is even used as a benchmark of the economies that have best withstood the world crisis. The country boasts a dynamic 5% average growth rate over the past ten years, while inflation has remained contained at under 2% for six years now.
Pressures on liquidity
In view of its significant budget deficit, the State turns to international markets to finance its budget. The fact that the Treasury has been able to raise 1.5 billion dollars on the dollar market for a 30 year term bears witness to its good standing. This has had an immediate relaxing effect on interest rates and reduced the pressure on its financial institutions. However, liquidity in the sector remains a cause for concern, particularly for small and medium-sized banks. An overall cash deficit of $4.5 billion has to be offset through weekly interventions by the Central Bank. Such a state of affairs explains the deepening of the trade deficit, compounded by a surge in oil prices
On the other hand, the granting in 2012 of a $6.2 billion precautionary and liquidity line by the IMF and a $370 million loan by the World Bank are a measure of persisting confidence in the country's future.
Performance
Despite the liquidity challenge, Morocco's banking system is undisputedly the best performing in the region. The Central Bank formerly introduced conservative rules including the requirement to adhere to the prudential ratios of the most advanced countries (Basel II). For their part, the banks have continued to post record profit levels, exceeding $1 billion in 2012. Thanks to strong demand for loans, totalling $84 billion, and a surge in investment, they have fully succeeded in carrying out their role of financing economic activity. Immunised against contagion by a conservative exchange rate, the banks have shown their resilience against external shocks and proved that they have what it takes to carry out their regional ambitions.
Regional Expansion
The country's large banks have set out to conquer new pockets of growth in Africa, and are already supporting Moroccan companies with widespread presence on the continent. One of them is Attijariwafa bank, already operating in 11 African countries. Through its acquisition of Banque Atlantique, Banque Centrale Populaire is in the process of swiftly establishing its presence in seven African countries.