Long-term partnerships key to unlocking transformative 'Youth City'
A $5 billion investment package that aims to create jobs as youth unemployment rises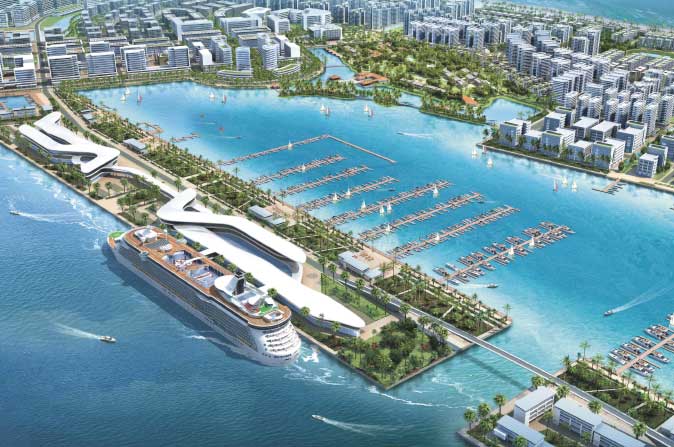 Phase II of ambitious land reclamation and urban development project in Hulhumalé.
The Maldives government is looking to lower high levels of youth unemployment with a $5 billion investment package. 'Youth City', an initiative aimed at triggering growth by the transformation of Hulhumalé, an island adjacent to the capital city, is one of the nation's most ambitious projects.
Youth unemployment currently stands at 32%, the highest in the South Asia, and the planned "integrated resort-style island," complete with Olympic-sized swimming pools, a World Cup-ready stadium and international cruise terminal is a grand attempt to economically integrate the young in a country where the majority is under the age of 35.
"Our mission as master developer of Hulhumalé is to offer a change in lifestyle that will make people happy," said Mohamed Saiman, head of the Housing Development Corporation. This change is already underway. 5,000 homes with Chinese support have been built, and as the project aims for a total capacity of 230,000 (75% of the population), Saiman said that China will continue as the preferred source of funding.
'Youth City' is a "win-win project for both the investor and the Maldives," said Saiman. Long lease periods and low rent are just two leavers being pulled to attract investment.
The project's success depends not only on securing investment, but also on other large transformative projects. The proposed China-Maldives Friendship Bridge, which will link Hulhumalé and Malé, is seen as vital in encouraging locals who currently dislike commuting by boat, to travel between the two islands for work.
This model of economic activity, Saiman believes, can trigger growth in other atolls. "Once these start, people will have reasons to move." Addu, the southernmost atoll, pursued similar action in 2011, but unlike the proposed 'Youth City', a small population was far away from key services, resulting in slow progress.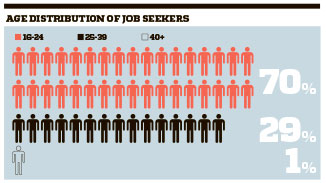 'Youth City' is a comprehensive response to a pressing socio-economic problem. The 15-20 year timeline means little to today's unemployed, but long-term partnerships will offer a better future for the next generation.