The legal case that could reshape Mauritian tourism
Mauritius' long-standing claim over the UK-held Chagos archipelago is gaining traction. A Mauritius win would open up over 60 islands for development.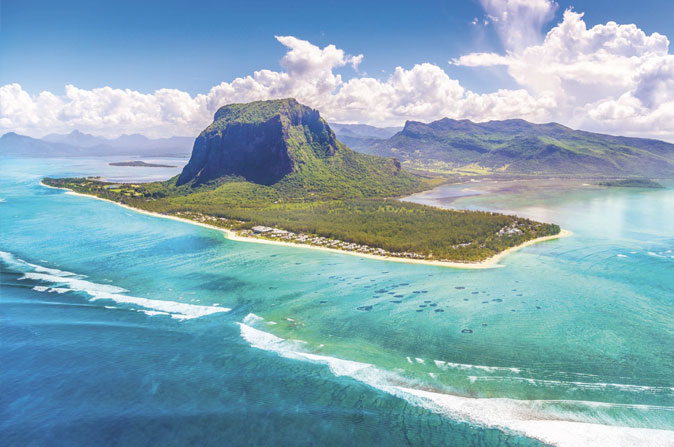 Le Morne peninsula, located at the extreme southwest of Mauritius Island
Three years before Mauritius gained independence from the UK, the then-colony was paid £3 million for the Chagos archipelago, a string of seven atolls that share a maritime border with the Maldives. Whether or not that deal was forced "unlawfully" upon Mauritius is at the heart of a case being heard before the International Court of Justice. The outcome will be a test of the UK's Brexit-era diplomatic clout, and could become transformative for Mauritius' tourism industry. 
The UK currently leases out the largest island of Chagos, Diego Garcia, to the US, which has maintained a strategic naval and military base there since locals were forcibly removed between 1968 and 1973. While the verdict handed down by the ICJ will be non-binding, it would set in motion a path for Mauritius to negotiate formal sovereignty over the tropical islands, which the Port Louis government would like to convert into eco-tourism zones and other sea-based activities to promote the ocean economy. "We hope to gain sovereignty over the Chagos archipelago in order to develop these islands for eco-tourism. Our potential for religious and cultural tourism will be enhanced to promote the ocean economy," says Mauritius' Minister of Tourism Anil Gayan. "The Chagos archipelago, which covers over 60 islands, would fit into our plan to develop tourism on other Indian Ocean islands that also belong to Mauritius." 
"We hope to gain sovereignty over the Chagos archipelago in order to develop these islands for eco-tourism and other purposes." — Anil Gayan, Minister of Tourism of the Republic of Mauritius
Besides the mainland Mauritius Island, the republic also holds sovereignty over the remote island of Rodrigues, the St. Brandon archipelago and the Agaléga islands. Given their neighbors, these islands and atolls bear similar natural characteristics to the Seychelles and the Maldives, inherently good traits for prospective tourism developers. "We are diversifying our tourism product. Many tourists come to Mauritius for the beach and the sun, but we also want to develop eco-tourism on our beaches and the mountains," Gayan adds. 
"A multicultural destination"
Building infrastructure on mostly virgin and remote islands would boost what is already a sanguine report card for the nation's tourism sector. "In 2017, we had 1.3 million tourists; in 2018, we are expecting 5% growth, amounting to 1.4 million visitors," says the Mauritius Tourism Promotion Authority. "We are expecting to grow by at least 4% to 5% a year for the next five years, with the ambition to reach the 2-million-tourist landmark by 2020-2022. There are a lot of challenges and constraints, but this objective is achievable." 
Yet, while development of Mauritius' outer islands is a captivating thought for the tourism industry, the country's roots are very much welded to offering a different kind of experience. "We are able to offer something that tourists will never be able to find in the Seychelles or Maldives," says Minister Gayan. "We are a multicultural destination, where people can come from any part of the world and very much feel at home."