Japan welcomes new emperor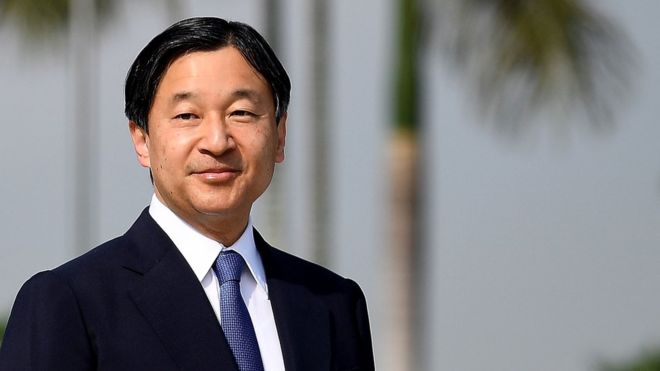 Japan entered the Reiwa era as the country welcomed new Emperor Naruhito. The new Reiwa age, which means beautiful harmony follows the Heisei (achieving peace) era, which lasted for 30-year, during the reign of  Emperor Akihito. Crown Prince Naruhito's accesended  the Chrysanthemum Throne exactly at at midnight, becoming 126th Emperor of Japan.
After serious health issues, Emperor Akihito, 85, abdicated the throne due to health and age reasons. "I am worried that it may become more difficult for me to carry out my duties as the symbol of the state," he said in 2016. Japan's monarchs are due to serve until death, but due to Emperor Akihito's condition, the Japanese parliament passed special legislation to allow him to abdicate in favor of his son Naruhito.
April 30 marked the last day of Emperor Akihito's 30-year reign. In his address, Emperor Akihito sincerely thanked the Japanese people for their support of him as the symbol of the state. This is the nation's first abdication in 200 years. Following his step down, Emperor Akihito and his wife Empress Michiko will now be officially referred to as the "emperor emeritus" and "empress emerita," respectively.
The dawn of the Reiwa era was marked by festivities and events held nationwide to count down the minutes to the arrival of the new imperial era. The new Emperor Naruhito will have his first address to the nation on Wednesday, May 1st.
The abdication ceremony took place in the Imperial Palace's most prestigious chamber, known as the Pine Chamber — the "only hall in the Imperial Palace that has a wooden floor". The ceremony involved two of the three sacred emblems of Japan's imperial family — a sword and a jewel — being placed on a table by chamberlains, who also brought state and privy seals into the room. The rite was attended by about 300 participants, including imperial family members and heads of the legislature, the government and the judiciary, as well as state ministers and representatives from local municipalities. In a ceremony to be held Wednesday morning, the new emperor will inherit the regalia — as well as the state and privy seals — as proof of his accession to the throne.