Four-season tourism plan spawns 'miracle' growth
Greece's tourism arrivals are growing at double the global average.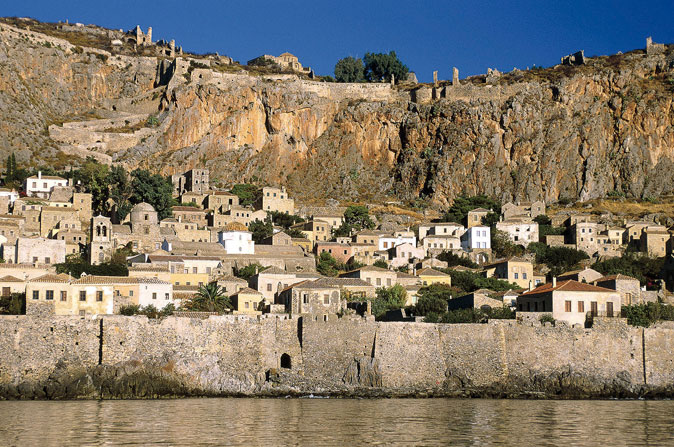 Monemvasia, Peloponnese

From the Acropolis to Santorini, Greece's Mediterranean meld of ancient history, inspired gastronomy and idyllic islands has long bestowed the country with an enduring tourism appeal, which has proven capable of withstanding even the most severe of crises. Yet, a new plan to promote Greece as a 365-day vacation destination is taking tourism a step further, turning admirable crisis management into what the UN World Tourism Organization's head director calls a "modern-day miracle," with Greece's arrival growth now double the global average.
The year-round tourism plan began through the lengthening of the official summer season from March to November, primarily by ensuring enough flights are made available. "Our negotiations with tour operators and airlines have led to tourism packages and new direct flights for a longer period and to a larger number of Greek destinations," says Minister of Tourism Elena Kountoura. "The plan has already begun to bear results, setting a record increase in arrivals and occupancies in most destinations."
According to the Ministry of Tourism, arrivals increased to 28 million in 2016, up 4 million from two years before, resulting in an annual growth rate of 8%, or twice the global average. In 2017, Greece is expecting a breakaway year, setting more all-time highs. "Early numbers indicate double-digit increases in international arrivals, revenue and occupancy in the majority of Greek destinations," affirms Kountoura.
Crete, Greece's largest island, is following this forecast, having posted 10% growth in arrivals the first quarter of 2017. With the most five-start hotels of any region in Greece, Crete is now aiming to invest in more beds to handle newcomers. "We are currently constructing 5,000 new beds for five-star hotels, and we estimate that within five years 20,000 more five-star beds will be added in order to accommodate rising tourism numbers," says Stavros Arnaoutakis, Governor of Crete.
"Crete is definitely going to benefit as an all-year destination," he adds. "There is so much to offer: Mountains for trekking; cultural tourism at museums and archeological sites; and of course the gastronomy of the Cretan diet."