"We were the first bank in Mauritius to migrate to EMV chip technology"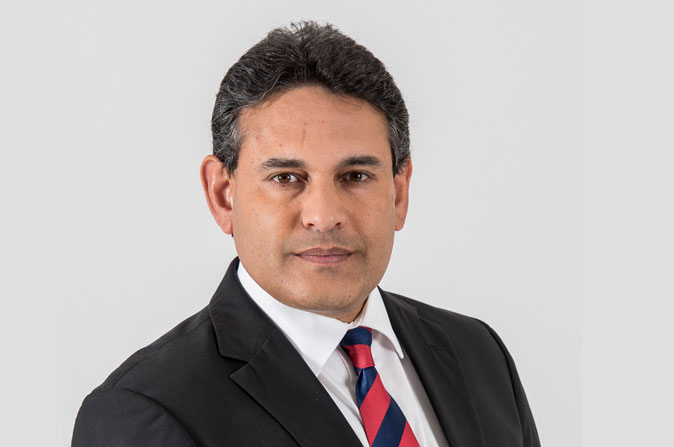 Ravneet Chowdhury, CEO of Bank One Mauritius
Formed in 1997 as First City Bank, the Mauritian financial institution was later rebranded in 2008 as Bank One following a 50% acquisition by Kenya-based financial conglomerate I&M Bank Group. A year later, the newly formed bank began making its mark by becoming the first bank in Mauritius to employ smart card technology. Ravneet Chowdhury, CEO of Bank One Mauritius, explains the current opportunities and challenges facing Mauritius and how financial innovation at his bank can be a part of the solution.
How would you qualify Mauritius' economic advancement since independence?
Mauritius, a small island nation of 1.2 million people, has managed to position itself on the global map – this is a huge achievement. What Mauritius has achieved in the 50 years since its independence is extraordinary, especially if you look at how well ranked Mauritius is across various indices on so many criteria across Africa.
What factors best reflect the competitiveness of the banking sector?
The largest part of India's FDI flow has historically been managed through Mauritius. Moreover, Mauritius has one of the best frameworks for double taxation avoidance treaties, with 43 signatory countries so far and more in the pipeline. Mauritius has also signed Investment Promotion and Protection Agreements (IPPAs) with 28 countries, including several African states. From an offshore banking perspective, despite the changing situation with regards to the India double taxation avoidance agreement, Mauritius still remains a preferred jurisdiction for investors because it provides an organized setup that works well.
How does Bank One stand out in the banking sector?
We are a relatively small bank with a 3% market share. We want to position ourselves not as the biggest bank in town, but as the best bank in town. Today, technology is a key piece of the equation and, for that reason, we are embracing the digital wave while always creating the best possible experience for our customers. We believe that if we can look after our people, deliver exceptional service to our customers, and adapt to the fintech world, we will emerge as a strong bank in the market within the next few years.
Can you give us some examples of how Bank One has employed technological innovation?
We were the first bank in Mauritius to migrate our payment cards from magnetic stripe to EMV chip technology, and we are still the only bank that offers the VISA Infinite card, the ultimate in credit cards from VISA. We are also one of the few banks in the market with a strong e-commerce offering, and we continue to act as a settlement bank for global merchants. Bank One has also been very proactive in tailoring its services to women, done through the EMMA Account. This account offers many professional advantages for today's independent women so that they can enjoy hassle-free banking services and bespoke benefits. In line with our sustainability agenda, we have launched a Kestrel prepaid card, the only payment card in Mauritius that contributes towards environmental preservation. Furthermore, we have more recently embarked on a huge IT platform upgrade and a new omnichannel banking solution that will pave the way for a new digital banking experience for our customers.
What is your outlook of the economy and the main challenges it currently faces?
The Mauritian economy will continue to grow at 3% to 4% year-on-year. This growth is driven domestically; we do not see too much FDI into our economy. We are already a middle-income country, so the big question is: "How do we become a high-income country?" We are currently experiencing several challenges to do this. For example, we have to make sure that our skillsets are in accordance with the country's economic ambitions and the challenges of a more globalized world.
What are the main challenges preventing the transition to a high-income economy?
The first challenge to address is our demographics. We don't have enough people on the island and the overall population is expected to start declining in the next decade. We can tackle this challenge by opening up our borders to immigration. The second challenge would be reskilling our people. That is the reason why we need to focus on our education system, which has to be far more international and practical than it is today in order to give the young generation the opportunity to be part of the global workforce. My third recommendation is to set a new vision for Mauritius. We need to find new sectors in which to compete and thus lay the foundation for our economic transition. Recent initiatives in healthcare and education are a step in the right direction, but we need to expand further.
Where do you see the biggest opportunities for the financial industry?
Mauritius needs to better exploit its position as a leading global financial services center to move businesses outside of the island. That positioning gives us ease of access and liquidity thanks to our strong regulatory framework. There is a lot we take for granted in this regard, and not many countries enjoy the same environment. Since our environment is designed to promote offshore businesses, we need to capitalize on this opportunity and make sure that we use this advantage in order to gain access to larger markets outside of Mauritius.
Does Mauritius have what it takes to become a financial center of Africa?
Mauritius is clearly ahead in Africa in a number of areas, but I believe a new path has to be drawn, and two aspects should be considered. The first is to strengthen our current position in terms of value-add services. We need to move away from simple account openings, company formations and managing money flows. Secondly, if we try to attract more money through trade flows along the lines of the Singapore model, that could help us expand our reach and make the most of our opportunities. If we can convert Mauritius into a trading hub, then, ultimately, our entire financial system will receive a tremendous boost.
What ingredients do you believe Mauritius has to ensure long-term economic success?
Mauritius is a great destination for offshore banking, and for people looking to reach Africa from Asia, providing a natural gateway given its membership to regional economic blocks, including the Southern African Development Community (SADC) and the Common Market for Eastern and Southern Africa (COMESA). Mauritius has established an impressive track record in terms of economic progress and social advancement over the last 50 years, and I have no doubt that it will continue to reinvent itself to meet new challenges.