Chinese firms contribute to the international airport expansion
International airport grows and adapts to increased tourism arrivals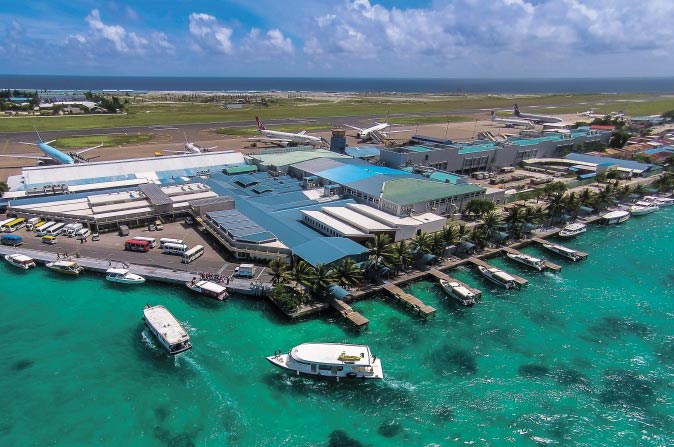 Ibrahim Nasir International Aiport
Chinese firms have signed a series of agreements for a new terminal and runway to be built at Ibrahim Nasir International Airport (INIA). The expansion comes after the Indian Ocean archipelago successfully hosted a record of 1.2 million tourist arrivals last year, with Chinese tourists becoming the largest group to visit.
The Maldives Airport Company Limited (MACL) is overseeing the multi-million dollar redevelopment. Several Memorandum of Understanding agreements have been signed with Chinese authorities, as more Chinese routes open.
These improvements will reduce congestion, while allowing for greater expansion for the airlines currently serving INIA. China Southern, China Eastern, Hong Kong Airlines, Sichuan Airlines, Hainan Airlines and Shanghai Airlines, all currently fly direct to the Maldives and more are being encouraged.
MACL's Managing Director Adil Moosa told The Business Report, "Since we have surpassed our capacity, everthing is constrained at our airport. Chinese companies are very much involved in our projects; the major areas of development are the new runway, expansion of apron, fuel farm, fuel hydrant system and cargo facilities."
The new terminal is designed to increase capacity and fulfil President Yameen's vision of 7 million annual tourist arrivals.
Mr. Moosa said, "We have a healthy relationship with Chinese companies. We have also made efforts to better cater to Chinese tourists. For a better service, we hired Chinese passenger service staff."
The expansion starts this year and completion is predicted by 2018. "In the future, there will be lots of new opportunities, from areas like food and beverages, lounges, duty free, wellness centers," added Mr. Moosa. A larger airport will ensure that the Maldives has the long-term capacity for future growth.