China set to become top tourist source
Once negligible, tourist arrivals from China are on the rise and destined to redefine the island's tourism landscape.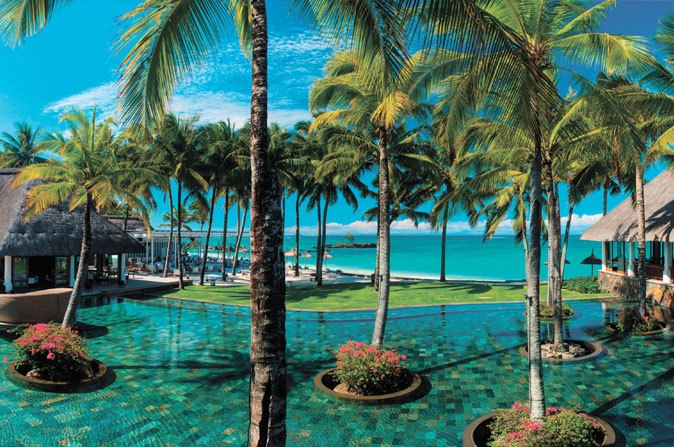 Constance Belle Mare Plage Mauritius. PhotoCredit: www.constancehotels.com
When Mark Twain first stepped foot on Mauritius over 120 years ago, he said that the tropical island must have been "made first and then heaven; and that heaven was copied after Mauritius." Twain's observation resonates to present day, with Mauritius inspiring a vision of paradise that is framed by affordable luxury, white sand beaches and volcanic mountain peaks.
It was only a matter of time until word of Mauritius reached China, which today represents one of the island's highest potential markets for tourist growth. The Mauritius Tourism Promotion Authority (MTPA) is even predicting that China will soon be a top source for arrivals. "We believe that by this year or 2018, China will join the top group of countries that bring us more than 100,000 visitors each year," says Kevin Ramkaloan, director of the MTPA. "Asia used to represent 6% of our total arrivals [in 2005]," he adds, "but now that is up to 18% going on 20%." Overall, arrivals grew 11% froom 2015 until October 2016 – twice the world average – to make Mauritius a 1.2 million-tourist market, MPTA data shows.
"We believe that by this year or 2018, China will join the top group of countries that brings us more than 100,000 visitors each year." – Kevin Ramkaloan; Director, Mauritius Tourism Promotion Authority
Mauritius' leading hotel groups are already witnessing a steady uptick in tourist numbers. "Our figures have shown a constant increase during the past year," says Jean Jacques Vallet, CEO of Constance Hotels & Resorts, one of Mauritius' leading providers of luxury hospitality. "More and more guests are coming to our resorts – some of them renewing the Constance experience in a different destination. This success is further reflected in numerous awards we received the past year, including from World Luxury Travel."
Sustained tourism growth for from Asia isn't farfetched considering that China remains the world's top outbound market for tourists, according to the UNWTO, with Chinese tourists spending growing 12% in 2016. With enhanced connectivity, Mauritius can only expect a further boost from the East. "Asia is the future for Mauritius," says Ramkaloan. "Air Mauritius is increasing its direct flights from China, and has shifted its hub from Malaysia to Singapore to create the Asia-Africa Corridor."
"Our figures have shown a constant increase during the past year. More and more guests are coming to our resorts — some of them renewing the Constance experience." – Jean Jacques Vallet; CEO, Constance Hotels & Resorts
Between April and November 2016, the Mauritius-Singapore-Kuala Lumpur route generated a 20% growth in traffic. For Paul Jones, CEO of Lux* Resorts & Hotels, this is only the beginning. "LUX*, as well as other hotel groups, can only benefit from these opportunities," he says, adding: "We are already in China, and are strengthening our presence there. Invaluable experiences [in China] help us adapt our services to the needs of Chinese tourists as we welcome an increasing number of them."
"We are already in China, and are strengthening our presence there. Invaluable experiences [in China] help us adapt our services to the needs of Chinese tourists." – Paul Jones; CEO, Lux* Resorts & Hotels