Canada bans single-use plastics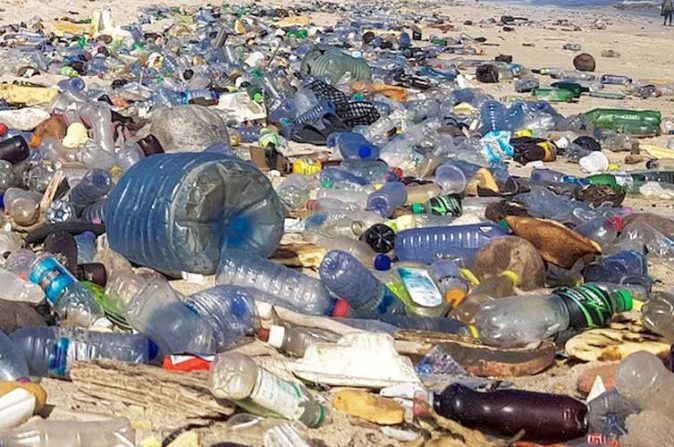 Canada will ban single-use plastics by early 2021, Canadian Prime Minister Justin Trudeau announced. The ban will be imposed on "harmful" single-use plastics, such as straws, bags and cutlery, in an effort to reduce waste and littering and protect the oceans.
Companies that manufacture or sell plastics need recycling plans
Canada will establish "targets" for companies that manufacture or sell plastics to be responsible for their plastic waste.
Trudeau announced that both plastic manufacturers and the companies using their products as packing materials will have to provide recycling plans. Other producers of plastics — such as bottles or food packaging — will be held responsible for "the entire life-cycle" of their products.
Less than 10% of plastic used in Canada gets recycled.
Global effort to protect the environment
Prime Minister Trudeau said that the issue of plastic pollution is a "global challenge".
In May this year, 180 UN member countries reached a deal to reduce the amount of plastic that ends up in the world's oceans.
At last year's G7 summit in Quebec, Canada, France, Germany, Britain and Italy, along with the European Union, signed the Ocean Plastics Charter charter. The charter envisions governments to commit to making all plastics reusable, recyclable or recovered by 2030.
Earlier this year, the EU earlier passed legislation this year to ban single-use plastic products starting in 2021.
Single-use plastics harms our oceans
Every year, millions of birds and more than 100,000 marine mammals worldwide suffer injury or death by becoming entangled in plastic or ingesting it through the food chain. Single-use items represent 70% of the plastic waste littering the marine environment.
"As parents, we're at a point when we take our kids to the beach and we have to search out a patch of sand that isn't littered with straws, Styrofoam or bottles. That's a problem, one that we have to do something about", Trudeau said in his speech delivered from the banks of a lake in Gault Nature Reserve in Quebec.
"To be honest, as a dad, it's tough trying to explain this to my kids. How do you explain dead whales washing up on beaches around the world, their stomachs jam-packed with plastic bags?", he pointed out.
Climate change and pollution will be among the main campaign issues during the upcoming national elections in Canada, which will take place in five months.