An innovative dual hub for air cargo takes shape
High value and time-sensitive items are best transported by plane. Zhengzou and Luxembourg are forming a dual hub for air cargo.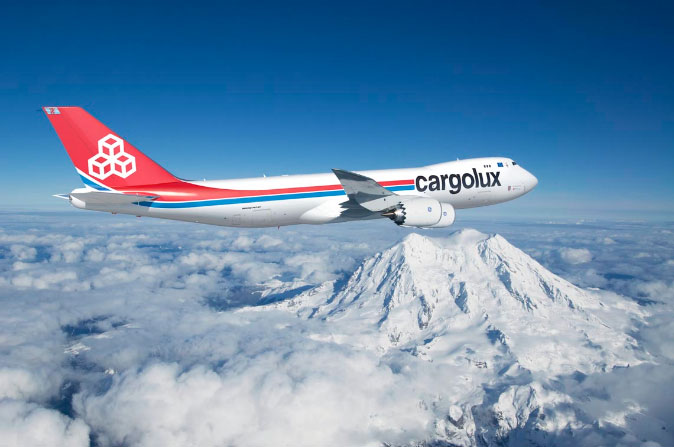 World's largest all-cargo carrier Cargolux was acquired at 35% by Henan Civil Aviation and Investment Co.
Zhengzhou is located in east-central China, an area with a population of 300 million people. On the other hand, Luxembourg is at the heart of the 500 million people European market. These mega-markets are being linked by an ambitious and innovative partnership between the Chinese authorities and Cargolux, the world's seventh largest cargo airline. "With our Chinese partners we are establishing 'Lux Fresh', a dual hub through which high value, fragile and perishable goods will flow, linking two major economic zones," said François Bausch, Luxembourg's minister for infrastructure.
Chinese manufacturing is increasingly sophisticated and Chinese consumers now demand the best, particularly high level European products. Hence the growing demand for fast, secure and reliable air-freight services in both directions. These are the trends which encouraged the Henan Civil Aviation and Investment Co. (HNCA) to take a 35% stake in Cargolux in 2014. The Luxembourg state controls the remaining 65%.

"This is an excellent partnership that will thrive because Zhengzhou is one of the fastest-growing airports in the world and Luxembourg is the gateway to Europe."
"We will grow our business in Shanghai and Zhengzhou, particularly now that we have secured transpacific rights into Chicago," explained Paul Helminger, Cargolux's chairman. "Our partnership with HNCA is a gigantic opportunity which will give us access to routes we do not fly, particularly intra-Asia and Asia to Africa," he added. The partnership with HNCA has helped with the all important acquisition of traffic rights.
The link to the US is particularly important, explained Cargolux CEO Dirk Reich. "China and the US are two key markets for us, and we are one of the few global players now able to operate from three hubs," he said. Weather, exchange rates, global trade all change and Cargolux now has the flexibility to tailor its operating model to every circumstance.
Having top class facilities in their home airport is extremely important for the firm. "We are very proud of being the fifth leading airport in Europe in terms of airfreight, and the seventh leading company for express services like DHL and UPS," commented Johan Vanneste, CEO of Luxembourg Airport. To a large extent, this is due to the work of the hub's main handling agent LuxairCargo. "We have invested very heavily in technology for our cargo installations and we have an excellent team of 1,300 people," said Adrien Ney, the Luxair Group CEO.
A central location, well equipped facilities, excellent infrastructure and a well designed regulatory environment all contribute to Luxembourg's winning formula in this business.