Access to the heart of Europe
Luxembourg's financial sector expertise and business friendly culture are helping Chinese businesses to engage in Europe.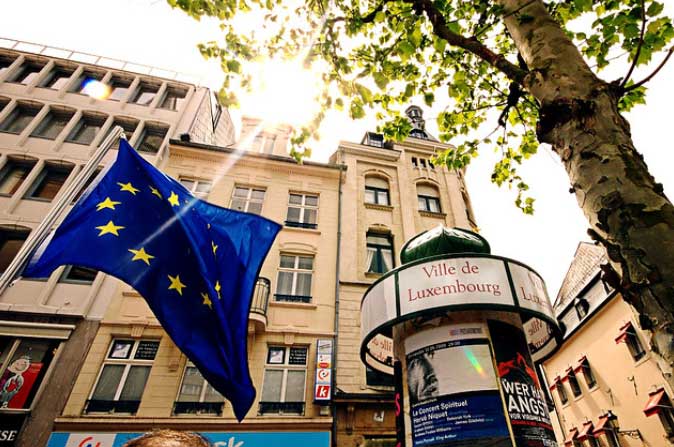 Luxembourg's Golden Lady symbolises the nation's spirit of freedom and independence

The importance of the renmimbi as a global currency is growing and several financial capitals are competing to gain leverage in this process. While Hong Kong continues to be the undisputed leader in the race to become the offshore renmimbi hub, Luxembourg has emerged as the leading platform in the Eurozone.
Luxembourg has the largest volume of renmimbi in terms of deposits, loans, listed bonds and assets in mutual funds in Europe. With Luxembourg UCITS (collective investments in transferable securities), offering a channel to access Chinese securities, the attractiveness of the Grand Duchy as a portal to investment in China has grown, and that growth extends beyond the financial sector into all manner of business, from e-commerce to aerospace. Indeed, four of China's top banks have established their European headquarters in Luxembourg with two more set to follow.

€3.52 trillion.
The value of all investment funds based in Luxembourg. This makes the country the second largest fund centre in the world and the biggest cross-border player.
The attraction of the Grand Duchy was summed up by Suosheng Li, the CEO of China Construction Bank Europe, which opened its offices in Luxembourg City in 2013: "In some large countries you will find that national interest can play a part when regulations are drafted or applied," he noted. "However in Luxembourg there is no difference made if your head office is inside or outside the EU. The rules are clear and are applied in a predictable fashion," he added.
Nearly half of Chinese foreign direct investment into the Eurozone is channelled through Luxembourg thanks to this open approach. More could be on the way. "I believe that China will accelerate its international expansion and often it is better to organise this investment through a Luxembourg company," said Didier Mouget, the managing partner of the professional services firm PwC Luxembourg.
Luxembourg is the world leader in cross-border investment funds, expertise that has attracted renminbi-fund promoters. Already assets to the value of RMB300bn (¤43bn) are based in the Grand Duchy. Then on 29th April 2015 the People's Bank of China announced that Luxembourg funds would be able to invest RMB50bn (¤7.2bn) directly into the Chinese economy. This access to the "renminbi qualified foreign institutional investor scheme" is a major step forward.
Luxembourg is also the most important exchange outside Asia for renminbi denominated "Dim Sum" bonds, with currently more than sixty issuances valued at RMB 35bn (¤5bn). In total, around 40,000 listed securities are on the exchange. "Being listed on the Luxembourg Stock Exchange is a proof of quality," explained the exchange's CEO Robert Scharfe. Since listing the first eurobond over fifty years ago, the bourse has become a world leader in the international bond market. "Players in the global financial system know that we have a stringent admission process and that we are well regulated, a vital ingredient for a successful listing."