Sligo: Ireland's northwest gem enables pioneering industries
Sligo has created a globally competitive precision engineering industry that has attracted major US companies.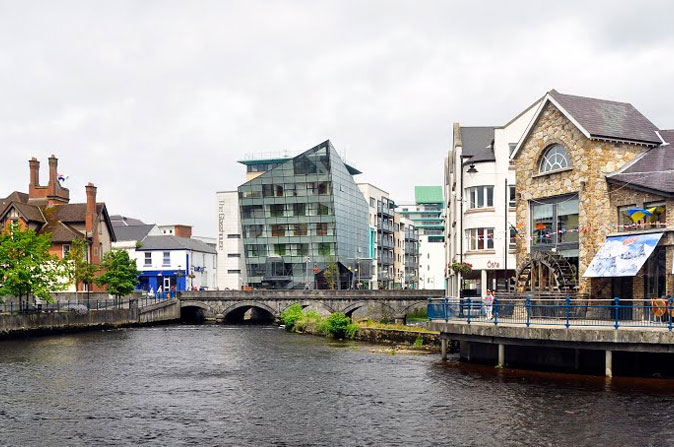 A seaport town of northwestern Ireland, Sligo has long been known for its literary contributions to Irish society, as well as its vividly lush landscapes. These inheritances also happen to make the town an appealing location for multinational companies looking to install operations in one of the least crowded region's of the island, while benefiting from all of the innovative aptitude that Ireland's larger cities are known for.
Science and technology institutes have churned out graduates that today fuel the needs of US companies based in Sligo, including healthcare giant Abbott Laboratories, and AbbVie, a biopharmaceutical producer. "Sligo has highly educated workers coming out of the Institute of Technology Sligo and St. Angela's College, which is linked to the National University of Ireland Galway," says Ciarán Hayes, CEO of Sligo County Council. "These institutes allow Sligo to service companies worldwide through a precision engineering industry, which has created a cluster effect."
Sligo's homegrown engineering talent adds to an emerging scene of innovation coming out of northern Ireland. Combilift, an Irish company located in County Monaghan that specializes in forklifts, now offers the world's first laterally moving model, made specifically for handling long products, such as steel beams or timber. "There are more than 200 manufacturers of forklift trucks worldwide, so we knew from day one that we had to find a niche," says Martin McVicar, Combilift's Managing Director. "Combilift is today the world's first all-wheel drive, multi-directional forklift," he says of the company's flagship model of forklift.
"[Sligo County is] looking at developing an 80-acre new industrial park." – Ciaran Hayes, CEO of Sligo County Council
Sligo intends to build upon these industrial strengths of the region. "To facilitate the multinational sector, we're looking at developing an 80-acre new industrial park," Hayes announces. That's not the only plan to boost trade, either. Sligo County Council has also partnered with Ireland West Airport Knock in a move to help deepen regional intergration. "This partnership is an innovative way for the airport to grow in the northwest, and is Ireland's only case where a local authority has partnered with an airport to develop its region," Hayes says.
Sligo's authorities are now looking across the Atlantic, having opened a trade office in Providence, Rhode Island recently. The goal is to expand contacts for local entrepreneurs to markets abroad, engagement that will build relations both ways. Once Americans get a taste of Sligo, Hayes insists, they'll be sure to find a way to get involved.