Overcoming a dispersed geography
To tackle the country's geographic challenges, the government is focusing on enabling mobility by improving connectivity.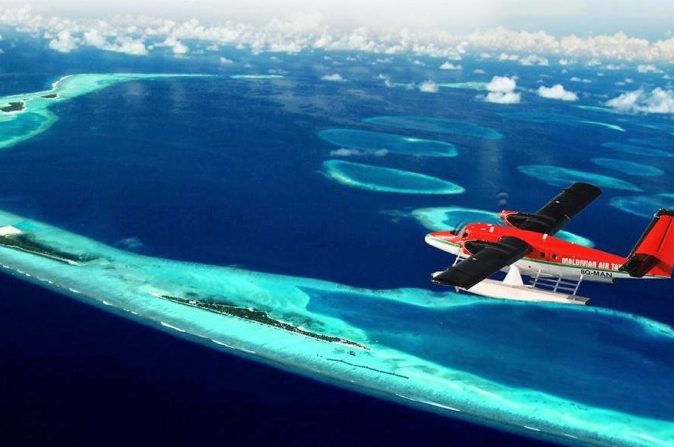 BY: CAROLINE VIEIRA LIMA
caroline@the-businessreport.com
Counting around 1,200 islands, 188 of which are inhabited, the Maldives have a total land mass equivalent to the size of Prague, sprinkled out over a territory as big as Portugal, 99 percent of which is pure ocean.
In a country so disperse, economic development is challenging. Supply chains become stretched, centralized utilities are impossible, and industrial production is limited, at best.
The result is that infrastructure, services and work opportunities all converge to the main urban centers. This, in turn, pulls people towards the cities, further concentrating resources. Today, nearly half of the country's population lives in or close to the capital city Malé, by far the most economically developed area in the country. But being an island, Malé is also limited in size, and it is bursting with people. In a bid to alleviate the capital and prompt solutions for regional development, the new administration has put in place a strategy to motivate people to redistribute, and it is all about "improving transport conditions", Aishath Nahula, minister of transport and civil aviation, tells us.
The idea is that connectivity between the different islands can be made almost organic, as if each islet was a cell in the great integrated organism that are the Maldives. If communities are well connected to each other and to services such as hospitals or schools, they will be less likely to move. However, since the country cannot afford to have a hospital in every island, the transport system needs to be made efficient and dependable enough to connect people, so they don't need to have public services right at their doorstep. Since most of the Maldives is water, this will mostly depend on the country's ferry system.
Children can take a quick ferry to go to school, or people can commute to another island for work, as long as the public transport system is efficient. Fortunately, nearly every island is already equipped with a functioning harbor, meaning the bulk of the infrastructure for maritime connectivity is already deployed. Most of the investment necessary will be in expanding and reorganizing the routes, particularly in more remote atolls. Nonetheless, connecting one of the most dispersed country's in the world into an integrated and functional system represents a monumental challenge.
The government will be focusing on reinforcing transportation in the most remote areas, which have been somewhat forgotten in the economic development agenda. "In the Malé Atoll, many islands are well connected, but in certain remote islands, there are no more than one or two ferries daily," Mrs Nahula said.
This will entail a considerable investment. The ferry system today is not profitable in itself, as MTCC, the company responsible for the system, prices ferry trips at a loss to make them affordable to the population. "The government will be subsidizing the ferry service, as its duty is to support an efficient maritime transport system for public benefit", the minister clarified.
The hope is that by providing a dependable maritime connection service, more and more people will make use of it, eventually having enough volume for the system to be financially sustainable. Further, this service will not only help decongest Malé, but will also allow for economies of scale for businesses and investors. If the consumer market is more integrated and easier to access, businesses can finally look at industrial production as a viable option, reducing the need for imports. With a better maritime transport system, distances shorten and the country gets progressively more integrated.
Wide reaching incentives
In the Malé Atoll, many islands are well connected, but in certain remote islands there are no more than one or two ferries daily.
When it comes to air connectivity, the main port of entry to the country continues to be Malé's Velana airport, which is now undergoing a massive expansion. No doubt, "the airport expansion is a fundamental development for the country", as Mrs Nahula says, but the new terminal, which will "accommodate a substantially larger number of tourists", is only one piece in a much larger strategy. Mrs Nahula tells us that the government is also "working on improving six other  airports across the country, some of which are international and will be fundamental in alleviating the congestion we see today at the international airport in Malé". This is happening in tandem with the improvement of the maritime transport system, as well as the construction of the new Malé port, which will greatly improve the country's supply chain network. These are the pieces that are bringing the country together and creating a number of opportunities for businesses, investors and people.
The regional airports will also prompt investment in resorts further away from the capital by connecting directly to tourist markets. Gan airport, for instance, already connects directly to India, Sri Lanka, and South Africa. Better  connectivity will bring not only resorts, but also guesthouses, restaurants, and a myriad of associated services, which will provide opportunities for job growth.
The mission of connecting 188 small islands across hundreds of kilometers in an efficient way is nothing if not daunting, but its success could mean great social, economic and developmental rewards across the whole of the Maldives.