Once neglected, Dublin's Docklands now radiates progress
Dublin is mastering the fine art of self-reinvention.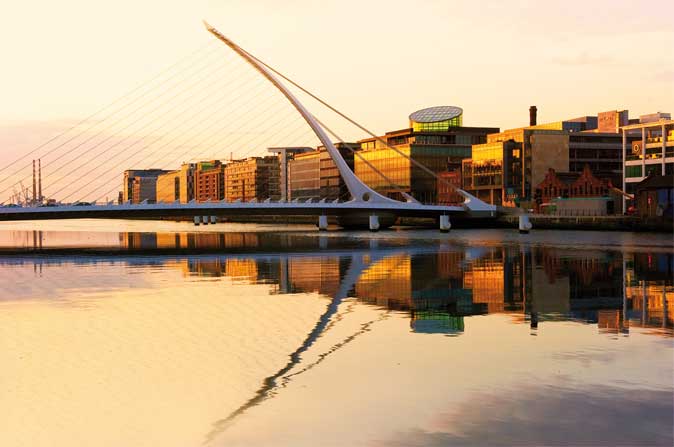 Docklands, once a forgotten part of Dublin, is now the city's future.
Already among Europe's most beloved capitals, Dublin today is bearing witness to a renaissance fueled by a tech boom. This new investment has bestowed Dublin with knock-on opportunities in hospitality and recreation as well, and in the most unlikely of places: Dublin's once all-but-forgotten Docklands.
Until the recent influx of tech companies helped popularize the moniker "Silicon Docks," this former maritime industrial zone was a discarded district of abandoned warehouses.
Yet, thanks to this abundance of available space, which enjoys close access to both the city center and airport, the Docklands has quickly become the ideal location for business to thrive. Today, it is Dublin's undisputed magnet for foreign investment.
The reclamation of Dublin Docklands, led by Dublin City Council and Dublin Port, has given birth to the city's most promising new neighborhood. But it's not all tech and financial companies: ambitious city planners also want to see a liveable space that integrates inclusive mobility while complementing the city's many existing attractions.
Dublin's new development plans include miles of bicycle lanes, music venues, parks and even watersports and activities, such as canoeing and maritime history. Docklands is "more than just a business location; it's part of the hub of what it is like to live in Dublin," says Dublin City Council's Paul Clegg. "We want it to give [Docklands] a sense of place, and ensure visitors feel like it's seamlessly part of Dublin."