Expertise, investment ignites renewable revolution
Increased investment in renewable energy is paying off for Ireland's power generation sector.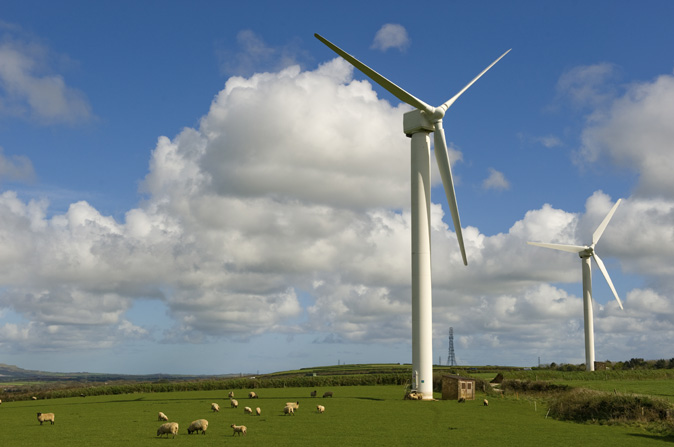 In Ireland, bolstering renewable energy isn't just about being green; the adoption of cleaner fuels has a track record of being cost-efficient, too. In 2014, renewables reduced CO2 emissions by 2.6 metric tonnes, while allowing Ireland to avoid $273 million in fossil fuel imports compared to the previous year, data from the Sustainable Energy Authority of Ireland (SEAI) show.
Companies are now eyeing greener horizons with increased focus with the hopes of accumulating additional savings, which can now be more easily acquired than ever considering the highly developed green electricity infrastructure Ireland has in place. According to Patrick O'Doherty, Chief Executive of Ireland's leading power company, Electricity Supply Board (ESB), one-quarter of Ireland's total electricity now is now derived from renewable resources. While Ireland is already above EU targets, the ESB is nonetheless planning to generate 40 per cent of its capacity from renewables by 2020; much of this new energy will come from on-shore wind projects. "We are increasing investment in renewable generation substantially, with expenditure doubling between 2015 and 2017 to represent 60 per cent of total investment," O'Doherty announces (See chart). Through ramped-up investment in its electricity network, ESB is confident that the transition to low-carbon fuels will not disrupt current network stability, keeping prices competitive and services reliable.
"Multinational ICT firms and manufacturers are especially demanding green power." – Patrick O'Doherty, CEO of Electricity Supply Board (ESB)
Being that environmental concerns are now considered common sense priorities for both producers and customers, companies investing in Ireland value ESB's prioritization in green energy. "Multinational ICT firms and manufacturers are especially demanding green power," O'Doherty attests. "Such companies are particularly keen that their power-hungry data centers and factories run with zero-carbon electricity." Data centers in particular are having a huge impact on Ireland's energy consumption, and thus powering them with clean-produced electricity would pay large dividends for the environment. "American tech multinationals utilize huge data centers that require between 100 to 400 megawatts of power — the equivalent of a small city," says Fintan Slye, CEO of EirGrid, a state-owned power transmission operator. "For these customers, power quality is critical," he comments. "EirGrid ensures supply quality, and now we generate up to 60 per cent of our electricity from renewable resources. A power system with high levels of renewables like ours can't be found anywhere else in the world," Slye insists.
According to Slye, "power systems are transitioning away from generators burning fossil fuels to smaller renewable-based ones at discrete locations." Looking forward, ESB has already raised additional funds to develop such next-generation energy production through smart grids and technologies that harness wind and wave power. "We've been successful raising funds on international capital markets to back nearly €1 billion of investments," he says.
"A power system with high levels of renewables like ours can't be found anywhere else." – Fintan Slye, CEO of EirGrid 
Apple, for its part, has invested $1.5 million in wave-energy projects across Ireland. Offshore renewable projects like this offer excellent supply-chain investment opportunities, which are supported by "a world-class academic and commercial base," says SEAI. Thus, it is no wonder renewables have become magnets for capital, especially from those looking to innovate through emerging energy technologies. "Green energy is an important FDI argument for Ireland," O'Doherty affirms. ESB's ability to attract capital for daring new energy technology seems to confirm this potential.