Aqaba's port stands out as model public-private partnership
Once Jordan's largest hindrance to trade, the Aqaba Container Terminal has developed into one of the best operating ports in the region.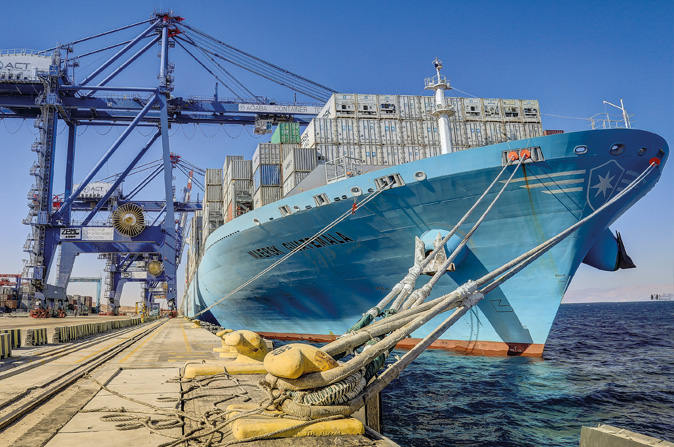 APM Terminals has increased ACT's throughput capacity to 1.3m TEUs. Credit: Aqaba Container Terminal
When Netherlands-based APM Terminals (APMT) won a tender to manage the Aqaba Container Terminal (ACT) in 2004, there was such high congestion that vessels had to wait nearly a week to anchor. After just one year under APMT management, congestion at ACT had all but disappeared. The relentless pursuit for excellence has since transformed Jordan's only seaport into one of the three best-run terminals in the Middle East and Indian sub-continent region, according to Lloyd's, a maritime news portal.
The privatization of the port's operations would continue to be a boon for Aqaba. Since extending their management of ACT into a 25-year public-private partnership with the Aqaba Development Corporation in 2006, APMT has set new benchmarks for the success of foreign investment made in Jordan. A 2014 government report concluded that ACT had become a role model joint-venture for the nation, citing the terminal's improved operational structure, performance monitoring, sustainability practices and overall privatization success. "We are humbled that today ACT is showcased as a success story to attract foreign investment in the country" says ACT CEO Jeppe Jensen.
In Aqaba, the success of ACT's venture under the build-operate-transfer structure offers salient lessons for investors looking to partner with government institutions. A tenacity employed to implement reforms at all levels was essential, as well as the institutionalization of global best practices. "APMT's standard operating procedures, technical expertise, IT systems and training are all implemented here." says Jeppe. "The numbers show these practices have been successful," he adds. "Last year, ACT increased productivity to an all-time high."