Upgraded airport greets 8m passengers
The Kingdom's prime gateway to the world continues to soar while staying true to its Jordanian roots.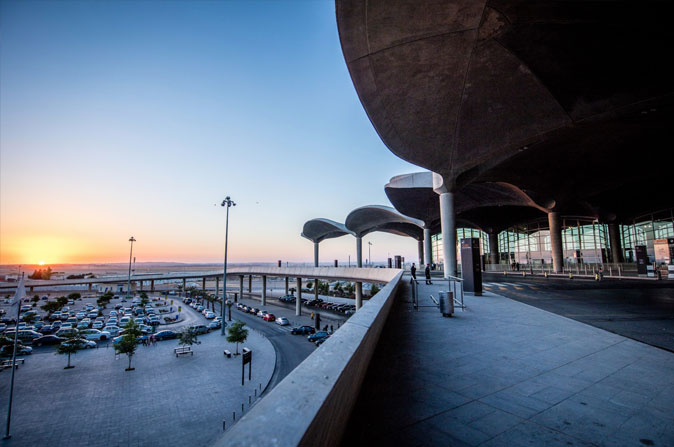 The Queen Alia International Airport in Amman, Jordan
Jordan's prime gateway to the world, the Queen Alia International Airport (QAIA), is gliding on a high note. The airport completed a set of upgrades valued at $1 billion in the last period, welcomed around 8 million passengers in 2017, and passed majority ownership to Groupe Aéroports de Paris (Groupe ADP), all while staying grounded in its Jordanian identity by maintaining a fleet of local staff at the core of its operational success.
"We have been very adamant in 'Jordanizing' the organization and continuously strive to provide employment opportunities for Jordanian citizens. Today, there are only three expats in the company, including myself," commented Kjeld Binger, CEO of Airport International Group (AIG), the company responsible for the rehabilitation, expansion and operation of QAIA. "In parallel, we have been committed to dedicating several CSR programs that focus on areas within the vicinity of the airport, including those pertaining to education, sustainable development, welfare and Ramadan food package projects, all of which are conducted with well-established NGOs."
Understanding the economic issues of the nation, QAIA has also begun to seek out energy solutions to lessen the use of expensive imported fuel, while reaffirming its commitment to protecting the environment. "As a pillar of the Jordanian community, we have a responsibility towards managing and reducing our impact on the environment. Therefore, we are in the process of developing a 10MW solar farm, to be operational by end-2018 the earliest. We have also invested hundreds of thousands of dollars in LED lighting to be in every corner of QAIA, thus reducing our energy consumption," stated Binger. "Earlier this year, we became the first airport in the Middle East to earn the highest level in the Airport Council International's Airport Carbon Accreditation (ACA) program, effectively marking QAIA as a carbon-neutral entity." QAIA is today an example of successful FDI in Jordan. "We are determined to continue to uphold and enhance our hard-earned reputation in order to move forward to realizing our vision of being positioned as one of the top 20 airports worldwide," said Binger.