Real Estate & Construction / Portugal
"Seixal is the best place to live near Lisbon"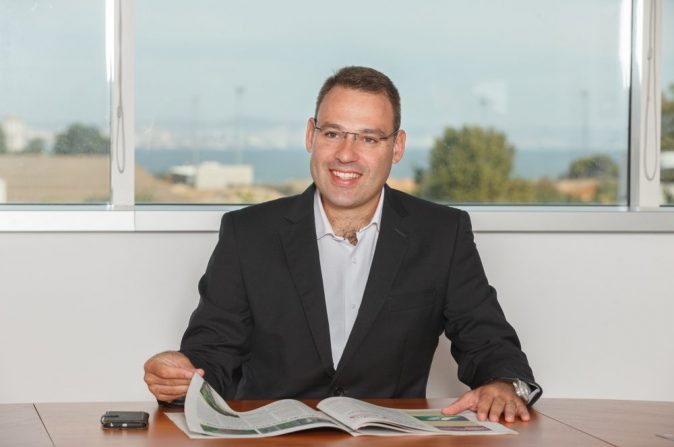 Formerly a holiday resort of the Lisbon aristocracy, Seixal experienced an industrial boom in the early 20th century, but remained intimately linked to traditions the Tagus River, such as the drying of cod and shipyards. Today Seixal has returned to the center of attention, offering a promising alternative to center Lisbon. The city is preparing for a profound transformation and Joaquim Santos, the Mayor of Seixal, unveils his plan to develop it.
We hear a lot about Seixal. What's going on?
Seixal is the best place to live near the metropolitan area of ​​Lisbon. We are 15 minutes from the capital, very close to the new airport and highways of the south, and we enjoy the natural beauty of the Tagus Bay. The population of Seixal is large, young and growing. But above all, it is obvious that Seixal has great industrial and tourist potential.
What are investors betting on?
There is 1,000 hectares of land available south of Tagus Bay, more than half of which is ready for economic projects. For 4 years, along with the neighboring municipalities of Almada and Barreiro, we have been promoting Seixal under the brand "Lisbon South Bay" in order to attract investment. While Almada has a major tourism project, the City of Water, Seixal has large industrial lands that can accommodate large-scale projects. We expect more than 1 billion euros of private investment, national and foreign, in Seixal in the coming months, in the tourism and hospitality sectors, but also in the pharmaceutical industry, logistics and infrastructure. A pharmaceutical plant covering 40 hectares will create 200 workstations.
What are your plans for tourism?
We are already witnessing a real estate and tourism boom that is also reflected in the growth of seasonal rentals. The establishment of new hotels will increase our capacity. A 5-star hotel will move into the former Mundet cork factory with an investment of more than 19 million euros. Another hotel, Quinta da Trinidade, will move into a restored 15th century mansion, and there are already ongoing projects for two other hotels, one of which in Amora is linked to the renovation of the football stadium. We will also provide our historic center of Seixal with a marina, which will include docks for 200 boats.
How does the municipal team support this dynamism?
The municipality is proactive and pro-business, and wants to facilitate investment and installation. We strongly develop public services. At the level of transport, we want to set up a unique transport ticket valid in the 18 municipalities of the Lisbon metropolitan area. We will also create new direct waterways to Lisbon and its airport. Finally we will endow Seixal with a public hospital and a 7-hectare park. Seixal is the city that will go up the most with Sesimbra and Montijo. There is so much more to do here and that is why we are on the radar of investors.