Real Estate & Construction / Qatar
Qatar's "desert rose" National Museum receives Best Roofscape award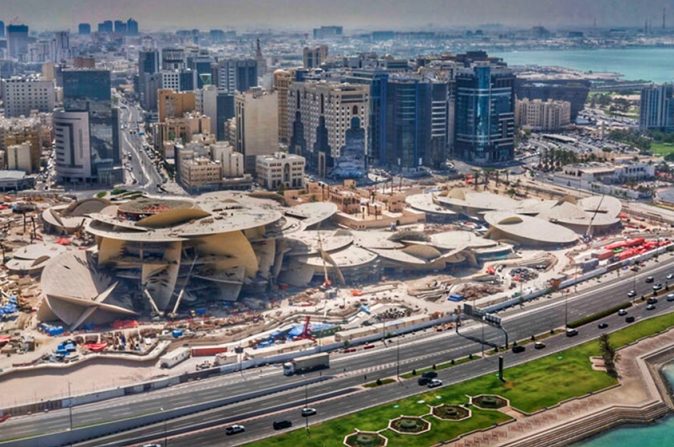 Scheduled to host the 2022 FIFA World Cup, Qatar has experienced remarkable construction boom in its preparations for the upcoming major sporting event.
Among the new mesmerizing attractions that will fill in the dazzling Doha skyline is the astonishing National Museum of Qatar, scheduled to open in March 2019. Designed by Pritzker Prize-winning French architect Jean Nouvel, this complex and stylish construction wonder will house displays that tell the story of Qatar's rise from its deep geological history to its cosmopolitan present.
The building's intricate interlocking disks are designed to symbolically remind of desert rose sand formations. According to Nouvel's statement, "Qatar has a deep rapport with the desert, with its flora and fauna, its nomadic people, its long traditions. To fuse these contrasting stories, I needed a symbolic element. Eventually, I remembered the phenomenon of the desert rose: crystalline forms, like miniature architectural events, that emerge from the ground through the work of wind, salt water, and sand."
The 430,000-square-foot institution will be home to numerous artworks and precious objects that will represent the country's history, archaeology and contemporary culture, including the famous Pearl Carpet of Baroda, which is embroidered with more than 1.5 million Gulf pearls. The museum's roof comprises 539 discs, ranging from 14 to 87 meters in diameter.
Hailed by architects worldwide as one of the best construction designs in recent years, the National Museum of Qatar was awarded the Best Roofscape prize by Wallpaper* Design Awards 2019.