"Moving from pure insurance to universal services"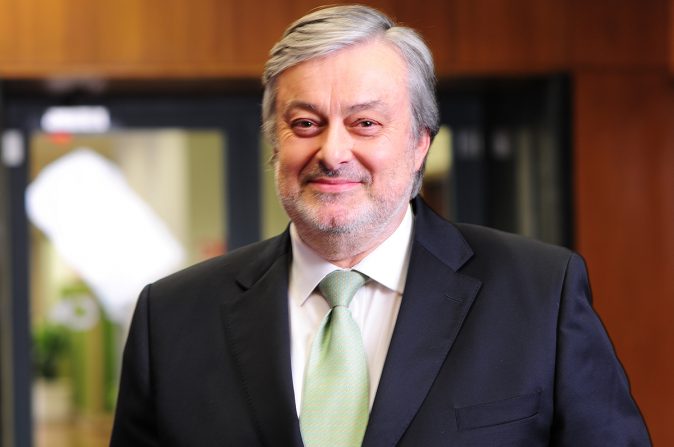 The insurance industry is venturing beyond its frontiers into complementary business services, and Portugal's leading insurer Fidelidade sees this moment as a game changer — as well as an opportunity to grow. CEO Jorge Magalhães Correia tells us how Fidelidade, with the support of his shareholder Fosun, has answered the calling to become a universal goup. He comments on the startup ecosystem and reflects on the unfairness of prejudice against Chinese investment. 
What is the major trend you see in the insurance industry?
In Europe, the traditional concept of insurance is changing, and so are we. Today, Fildelidade has four insurance companies, but we also have seven service companies. We are moving from pure insurance to universal services at the periphery of the insurance business. If one of our clients has a problem, a car accident for example, he will not receive any amount of money from Fidelidade. He would instead have to drop his car off at our service center, they will lend him another car and our partners will take up the repairs. Finally, the client will receive his car back without paying or receiving any money. This concept will lead to a new era for insurance companies. The same goes for health insurance. We now own 20 hospitals throughout Portugal.
How have you acquired know-how in such different service areas?
Some specific areas have to be addressed with the assistance of the right partners. We decided to create a partnership system some years ago and it has been improving ever since. We have technological partnerships in telematics with Floow, which is our UK partner. In addition, we partner with Spanish companies for advanced medical assistance, with services on video calls.
In Portugal the technological movement is not stabilized. One has to be careful, given that it is hard to choose the right partner at the right time in the startup ecosystem. Our startup accelerator ProTechting works against this problem. Its third edition was launched last week and gathered applications from 31 countries; the winner was a Spanish startup.
What is ProTechting's core objective?
This program is based on technologies that will have specific interest for us in the insurance industry. Our challenge at Fidelidade is to grow outside of a sector swell with the aid of digitization. Today, we have 41 initiatives for digitization, a separate innovation lab and several transformation plans. Over 150 people in Fidelidade are dedicated to these particular areas.
"As the market leader with a 31% share, it is hard to grow in Portugal, so we are investing abroad."
What key indicator makes you proud?
We are proud of our operational quality and service. Here in Portugal, any client complaint has to be reported to the regulator. While we have 31% of market share, we only have 14% of market complaints. This is very important for us and it means that we can grow without compromising the quality of our services.
What is driving Fidelidade to increasingly invest abroad?
As the market leader market with a 31% market share, it is hard to grow in Portugal, so we are investing abroad. Today, 15% of the non-life insurance business revenue comes from abroad, and we aim to reach 30% by 2020. We are closing an agreement with La Positiva Seguros, a company with noteworthy presence in Peru, Paraguay and Bolivia. We are also seeing opportunities in Chile, Poland and other countries. Fosun has been very supportive of that.
Does having Chinese ownership via Fosun represent cultural challenges?
In the Fosun corporate culture, what matters is to retain the best talents, those with strong levels of energy and entrepreneurial mindset, regardless of nationality. The group employs professionals from countries such as Switzerland, France and the US, where they acquired outstanding training backgrounds. At Fidelidade, for example, our chief investment officer is Chinese and he worked for years on Wall Street. In fact, Fosun provides us with a pool of highly qualified internal resources. We are really satisfied with our cooperation.
What concerns you most about the future?
One of the bigger risks in the next decade will be climate change. It is an issue that concerns insurance companies all around the world because there is no common understanding about the intensity of that phenomenon. Only when we reach the point where the damage to the environment is considered to be immoral and against the common good will we be able to control the processes and the energy production based on carbon emissions. Until then, we need to be patient and active because this will completely change the universal notion of risk for us.