Maritime nation eyes expansion of Atlantic seaports
Portuguese ports are expanding and seek to attract industrial and logistic investment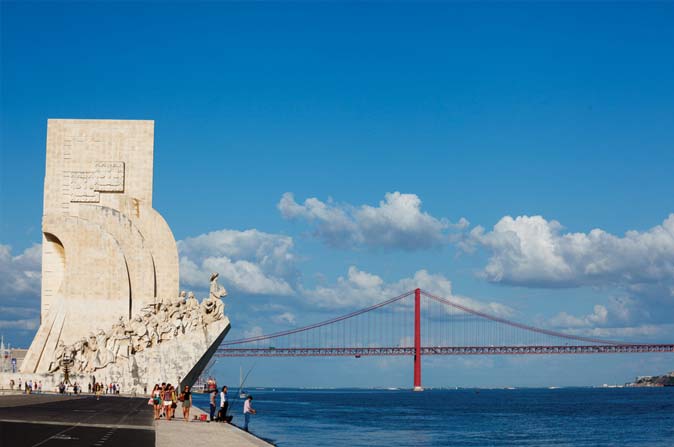 The Discoveries Monument overlooking the Tagus estuary celebrates the Portuguese maritime explorers.
Throughout history, Portugal has thrived as a seafaring nation. Today, its ports can also serve as an Atlantic gateway to Europe and host industrial investment.
Growth in Sines, a transshipment port to the south of Lisbon, outstripped the world's other container ports last year. It now rivals Barcelona as the third-busiest harbour on the Iberian peninsula. Further expansion lies ahead. Investments are building container and fuel capacity and enhanced rail links are opening up hinterlands in Spain. "We need to get to a bigger market," says João Franco, president of the port. "Our target is Spain, especially Madrid because it's the biggest centre of consumption in the peninsula." Franco says Sines' success is due to more than geography. "Our productivity in container movement is around 30 an hour for each crane, equal to the highest in the world. We have low flat rates, and we have space to welcome the Chinese industry here".
The port of Lisbon is also on the up, with plans to invest €500 million in a new terminal. Port President Marina Ferreira says the location at the heart of the capital creates unique potential for industrial, commercial and leisure activities. In between the north and south banks of the Tagus estuary there is an extension of over 50km offering space for development. "We are a port of proximity, linked by an excellent road network to the rest of Europe and we are situated within the European rail network. We are the only port located in an Atlantic capital" she says.
Ferreira welcomes Chinese investors seeking long-term benefits."The new terminal is an opportunity to have new operators bring in new traffic, new industry, new logistic networks – so come and visit us."