Let the numbers do the talking
Ireland's National Treasury Management Agency (NTMA) provides debt management and broader liability and asset management services to government.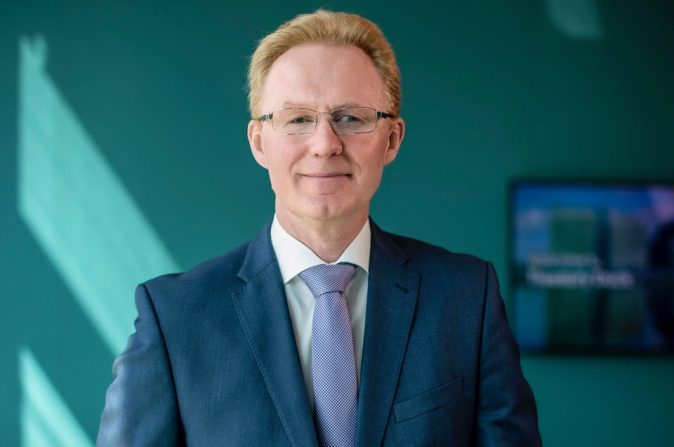 Frank O'Connor, Chief Executive of the NTMA
Ireland's GDP more than doubled since 2010. This is no small feat for any developed economy, let alone one that was bailed out by the European Financial Stability Facility and International Monetary Fund following the global financial crisis of 2008/09.
Many factors contribute to the country's 180-degree transformation into a global growth and business champion, with fiscal discipline and canny financial management ranking high among them. The National Treasury Management Agency (NTMA) ensures that public assets and liabilities are managed commercially and prudently, especially at a time when uncertainty dominates the world economy again.
"We've positioned ourselves well as we head into this rising rate environment," says NTMA Chief Executive Frank O'Connor. "It means higher borrowing costs, but we've cushioned Ireland against the speed and impact of that increase."
"We let the numbers and fundamentals speak for themselves." – Frank O'Connor, Chief Executive of the NTMA
According to the recently released mid-year business update, Ireland completed almost 60% of this year's funding before rates began rising, meaning average rates should stay close to the recent low of 1.5%. At €3.3 billion, General Government interest costs in 2021 were almost 60% below the 2013 peak.
"It would take quite a considerable period of much higher rates to go back to previous levels," O'Connor says, while adding: "We smoothed and lengthened the maturity profile during the quantitative easing period. As rates went lower, we started to repay the IMF debt and borrowed at cheaper rates for twenty and thirty years."
With the average maturity of Ireland's debt one of Europe's longest, at almost 11 years, it is not at the mercy of short-term markets. "We're among the world's most pre-funded countries, with a cash cushion of more than €30 billion. We're starting from a strong position and even if we face economic headwinds and fiscal challenges, we're well placed," O'Connor argues.
Rating agencies attest to Ireland's solid financial position
Credit rating agencies recognize these achievements. In May, Moody's followed rivals DBRS Morningstar and Fitch in upgrading Ireland's sovereign credit rating to A1, its highest since 2010. In a note, Moody's cited the economy's proven resilience in the pandemic and its response to the effects of Russia's invasion of Ukraine, saying it is well-placed to absorb these.
Moody's sees debt declining further, citing improving fiscal fundamentals, after six years of primary surpluses set Ireland in good stead in the pandemic: "While the government provided substantial support to the domestic economy, this had only a very marginal impact on the debt ratio."
"We like to under-promise and over-deliver." – Frank O'Connor, Chief Executive of NTMA
O'Connor hails this as "a strong endorsement" of Ireland's resilience."The credit rating agencies are partially doing our job for us at the moment," he says. The NTMA itself likes to "under-promise and over-deliver" to investors: "We let the numbers and fundamentals speak for themselves."
The debt is already 85% held by non-resident investors (29% by the Eurosystem). In recent syndications, geographical breakdown was broad, with just 10% of demand from Ireland.
Sovereign wealth fund gains traction
The NTMA also manages the Ireland Strategic Investment Fund (ISIF), a sovereign development fund investing on a commercial basis to support economic activity and employment within Ireland, where sustainability "runs through everything". O'Connor further describes the fund's mandate as "astute" on the part of government, as international investors were slow to return after the euro crisis.
With a 2021 annual return of 10.7%, the ISIF has this year approved a further €477 million in investments "as the economy continues to shift from stabilization to recovery", according to the NTMA mid-year update.
As of December 31, the ISIF had €5.6 billion in commitments, plus €9.4 billion of co-investment commitments. O'Connor concludes: "The multiplier effect has been much better than expected."Looking back at the last decade, the same seems to be true for the way in which Ireland's assets and liabilities are managed.