On investors' radar
70 foreign investment projects on Moroccan soil hauled the Kingdom up to second in the ranking of African countries in terms of direct foreign investment in 2012.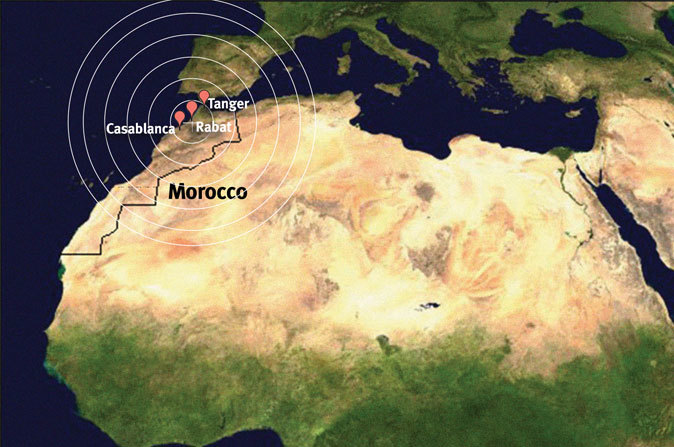 French manufacturer Renault has poured $1.4 billion into Tangier, while Canadian manufacturer Bombardier, the world's third largest aeronautics company, has recently invested $200 million for the manufacture of latest generation components.
Persian Gulf countries account for a growing share of the volume of investment. Companies from the United Arab Emirates are the most involved, with Qataris, Saudis, Bahrainis and Kuwaitis following close behind. Last year, the UAE were the second source of FDI, after France and ahead of Spain. In a break from previous trends, Gulf countries are not limiting themselves to the housing and tourism markets, they are also moving into the renewable energy sector, oil refining, agricultural business and telecommunications. In fact, Emirati company TAQA has undertaken a power plant extension project worth more than $1.4 billion.
Ahmed Fassi-Fihri, the director of AMDI Invest in Morocco, stresses that over the last five years Morocco has been attracting more than $3.5 billion in investment per year, despite the crisis in Europe. 'Last year our market research and direct marketing efforts managed to convince 22 companies to invest', he states.
At the same time, the country has launched an incentive campaign that is having a positive impact on production costs. For instance, the salaries of Renault workers in Tangier are 54% cheaper than their equivalent in Romania. 'In the aeronautical field, the same quality can be achieved in Europe and Morocco, but at a cost per man-hour of $105 in the former and about $50 euros in the latter', says Minister of Trade, Industry and New Technologies, Abdelkader Amara. The country has invested in infrastructures following international standards. 'What we offer as a country is based on our infrastructure, including motorways, ports and the future port of Nador. TangerMed will soon be handling 8.5 million containers. And let's not forget the high-speed train project', insists the Minister. Every year, the National Industry Summit (Assises de l'Industrie) presents the balance of the National Pact for Industrial Emergence launched by the King in 2009. Public and private operators stand before the King to evaluate their performance, including providing figures, thus fostering an atmosphere of cooperation and a participatory approach.